Read all about our recent developments at the Scottish Collaboration for Public Health Research & Policy (SCPHRP).
---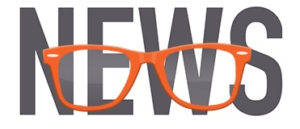 ---
OPPORTUNITY: SCPHRP Visiting Expert
We are currently accepting applications from local stakeholders in the Third Sector and community groups, professional public health positions, and public sector health policy fields, for the non-remunerated position of SCPHRP Visiting Expert.   This is a part-time position (perhaps one-half to one-day monthly), the function of which is to work with SCPHRP staff and Fellows on applied research, and/or knowledge-exchange project(s) of mutual interest, bringing diverse "real-world" expertise relevant to our mandate.  The post-holder will gain experience working at the interface between policy, research and practice, and will contribute to a project in their field of interest.
For further information on the role and application process, please visit: http://www.scphrp.ac.uk/opportunity-scphrp-visiting-expert/
---
MPH graduation celebrations

Congratulations to all those who graduated from the Masters of Public Health on the 29th November. Well done!  Dylan Hassell, Audrey Buelo, Christina Katan, Christopher Stothart, and Laura Tirman have been working with us on various projects over the past couple of months here at SCPHRP, and they have been doing a fantastic job.
---
More celebrations!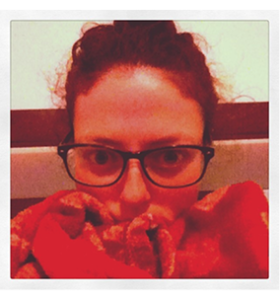 Renee Ingram, our Office Manager, obtained her Level 4 Business and Administration qualification earlier this month. 
Congratulations Renee!

---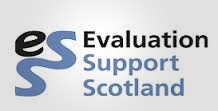 The Scottish Third Sector Research Forum's latest call for evidence across your networks:
The Scottish Third Sector Research Forum wants
your evidence of 'successful co-production in the third sector'.
See the
call for evidence
here. 
DEADLINE: 28 November 2016
---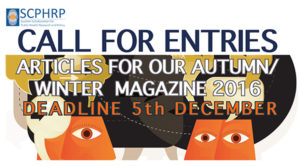 CALL FOR ENTRIES:
We're currently planning our next magazine If you have any articles you'd like to send us for the mag, please contact Sam Bain at 
samantha.bain@ed.ac.uk
.
DEADLINE: Monday 5th December
To read our latest edition and back editions please go to 
http://www.scphrp.ac.uk/summer-magazine-2016/
 and 
http://www.scphrp.ac.uk/publications/
---
SCPHRP Development Awards
We are currently accepting applications to our funding scheme for third sector and policy/practice Working Group members. This is part of our ongoing commitment to enhance the capacity of the Scottish public health workforce to contribute to, and utilise research, via appropriate career development opportunities. Applicants can seek funding for a number of career development activities, including:
Attendance at a relevant conference, including registration, travel and accommodation costs.
Attendance at a relevant seminar/workshop, including registration, travel and accommodation costs.
Further education opportunities, including relevant modules/courses.
Travel to meet with a key figure in a related field, where such a meeting is likely to benefit your work.
Applications will be accepted throughout the year, until all available monies (£5,000 per working group) have been allocated. To register as a member of any of the working groups, please visit:
http://www.scphrp.ac.uk/join-a-working-group/
and contact the relevant Working Group Fellow for further information.
Rosella L, Calzavara A, Frank J, Fitzpatrick T, Donnelly P, Henry D (2016).  Narrowing mortality gap between men and women over two decades: a registry-based study in Ontario, Canada. BMJ Open, 6:e012564, http://bmjopen.bmj.com/content/6/11/e012564.full.pdf+html
Aitken M, Jorre J, Pagliari C, Jepson R, Cunningham-Burley S (2016). Public responses to the sharing and linkage of health data for research purposes: a systematic review and thematic synthesis of qualitative studies. BMJ Medical Ethics, 17(1): 73.
---
Finally…
As this will be our last bulletin our 2016, we would like to wish you all a fantastic holiday season.


---
SCPHRP's vision is to develop Scotland as a leader in public-health intervention research for equitable health improvement through catalysing strong researcher/research-user collaborations that ensure timely, robust, policy relevant research that is created with – and used by – key decision-makers.
If you would like to join our mailing list – go to www.scphrp.ac.uk