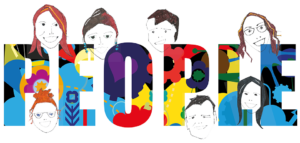 The Scottish Collaboration for Public Health Research and Policy (SCPHRP) is a collaborative effort, with members spanning the United Kingdom and beyond, and featuring a mix of SCPHRP employees, academics, policy makers, practitioners, and volunteers/professionals from the third sector.
The core team is based in the University of Edinburgh, Scotland and is administratively housed within the School of Health in Social Science.
Ruth Jepson (Director)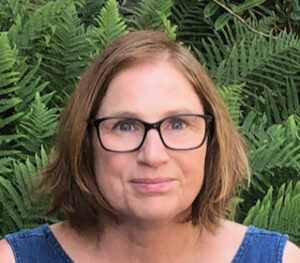 Ruth is Director of SCPHRP and a Professor of Public Health in the School of Health in Social Science, University of Edinburgh. She is co-Director of the GroundsWell Consortium (https://ukprp.org/what-we-fund/groundswell/) and a co-Investigator on PHIRST Fusion https://phirst.nihr.ac.uk/ She is particularly interested developing and evaluating complex interventions and in undertaking research in partnership with service providers and users and has recently written a book on the subject with other members of SCPHRP (Developing Public Health Interventions)
Email: Ruth.Jepson@ed.ac.uk
LinkedIn: https://www.linkedin.com/in/ruth-jepson-377a55105/
View Ruth's full research profile at https://www.research.ed.ac.uk/en/persons/ruth-jepson
Larry Doi (Deputy Director, Senior Lecturer)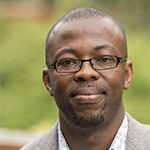 Larry is a Senior Lecturer in Applied Public Health in the School of Health in Social Sciences. He received his PhD in Public Health from the University of Stirling. He holds a master's degree in Public Health from the University of Edinburgh and an honours degree in Biology from the University of Cape Coast, Ghana. He also holds a postgraduate certificate in Academic Practice from the University of Edinburgh and he is a Fellow at the Higher Education Academy. His methodological expertise is in systematic reviews, developing and evaluating complex public health interventions, evaluability assessment and realist evaluation. In line with SCPHRP's mandate, he is interested in undertaking research in collaboration with decision makers and service users. His research interest is in maternal and child health. Larry has been involved in several research projects and he is currently Principal Investigator on a Scottish Government funded grant to evaluate the universal health visiting pathway in Scotland. He is also currently the Postgraduate Research Director (Nursing Studies) and a course organiser a number of courses, including Global Public Health (both on-campus and Online) and the MN Dissertations.
Email: Larry.Doi@ed.ac.uk
View Larry's full research profile at https://www.research.ed.ac.uk/en/persons/larry-doi
Ana Sofia Alvarado (Researcher and PhD student)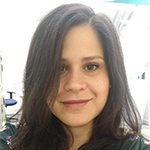 Sofia is from Mexico and she moved to Scotland in January 2019 to start her PhD in Health in Social Science with SCPHRPs Ruth Jepson and Larry Doi as her supervisors. Her main interests, and topic of her PhD, are food and nutrition security, human right to adequate food, and food citizenship. She has a BSc in Dietetics (in Mexico), and a MSc in Global Health and Management by the University of Aberdeen (2015-2016). Her current PhD is funded by the National Council of Science and Technology (CONACYT) in Mexico, which is an entity in charge of the promotion of scientific and technological activities. Sofia has previously worked in the clinical practice, lecturing, and in the last two years in the development of an Observatory of the Right to Food in the city where she used to live. She also has experience with quantitative research approaches, but she is interested in learning about qualitative and participatory approaches.
Email: Sofia.Alvarado@ed.ac.uk
LinkedIn https://www.linkedin.com/in/ana-sof%C3%ADa-alvarado-v%C3%A1zquez-mellado-06943b73/
Emma Carroll-Monteil (Science Communicator and Research Impact Officer, GroundsWell)
Emma works on the GroundsWell project in science communication and research impact, with emphasis on education and training. Emma has a BA in Psychology (University of Edinburgh), a MSc in Outdoor Environmental and Sustainability Education (University of Edinburgh), and also works part time for the University of Strathclyde in Sustainability Engagement. Her background is in sustainability and pro-environmental behaviour, and she is passionate about projects that help both people and the planet.
Email: ecarrol4@ed.ac.uk
Linkedin: https://www.linkedin.com/in/emma-carroll-monteil/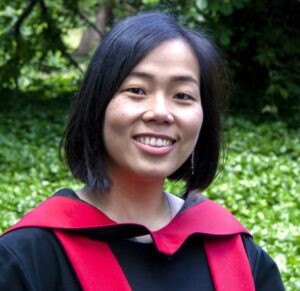 Clarissa is a Lecturer in Nursing (Life Sciences) in the School of Health in Social Science and a Registered Nurse (RN) in Indonesia and the UK. She earned her Professional Degree in Nursing (RN) and her Bachelor of Science in Nursing (BSN) at Universitas Indonesia. She completed her MSc in Advancing Nursing Practice and her PhD in Nursing Studies at the University of Edinburgh. She is also a Fellow of the Higher Education Academy (FHEA). As a critical care nurse by background, Clarissa has a strong passion for improving critically ill patients' recovery. Her research interests lie in the area of the recovery and rehabilitation of critically ill patients and young adults after stroke. Her doctoral research explored staff experiences relating to early mobilisation of mechanically ventilated patients in intensive care. She has been involved in research projects on post-stroke rehabilitation for young adults.                      Email: Catherine.clarissa@ed.ac.uk View Clarissa's full research profile at https://www.research.ed.ac.uk/en/persons/clarissa-clarissa
Gosaye Fida (PhD student)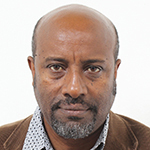 Gosaye is a public health principal  with over 15 years of experience working in various public health and commissioning role working for NHS commissioning organisations in England. He is currently undertaking a PhD part-time in SCPHRP looking at data from the UK Diabetes Prevention programmes. Email: s1795285@sms.ed.ac.uk
Judith Fynn (Researcher)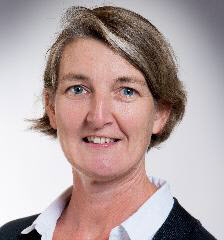 Judith joined SCPHRP in Jan 2022 to work on the evaluation of the No-One Left Behind employability services in Fife. Judith completed her PhD in Public Health Evaluation at the University of East Anglia. Since then, she has worked within a local authority, at Public Health England, and currently splits her time between SCHRP and the Eastern Academic Health Science Network to support programme evaluation. Her research interests focus on using qualitative and mixed methods for evaluation of public health interventions and exploring ways to build evaluation capacity and research practice partnerships. Prior to moving to a more research focused career, Judith worked as a lecturer in England and Switzerland. She has a Masters degree in Public Health Nutrition, is an Associate Registered Nutritionist and Fellow of the Higher Education Academy. Email: jfynn@exseed.ed.ac.uk
Sidra Ishfaq (PhD student and visiting scholar)
Sidra is a PhD scholar from Pakistan. She is in her last year and pursuing her degree in Economics. She joined SCPHRP as a research scholar in 2020, under the supervision of Professor Ruth Jepson. Her main interests are gender studies, social issues, food and nutrition security, and measuring risks towards household food security. The topic of her PhD is "Unveiling Women Empowerment and Its Impacts on Household Food Insecurity and Food Vulnerability in Rural Areas of Pakistan". Currently, she is working on developing research articles with Ruth Jepson and Glenna Nightingale. She did her M.Sc (Hons.) and B.Sc. (Hons.) in Agricultural and Resource Economics at the University of Agriculture Faisalabad and her PhD is from the Pakistan Institute of Development Economics (PIDE), Islamabad. Her visit to the University of Edinburgh is funded by Higher Education Commission (HEC), Pakistan under the scholarship "International Research Support Initiative Program (IRSIP)". Her ambition is to make remarkable achievements in her academic career and serve the industry with integrity and morality. Email: S.Ishfaq-1@sms.ed.ac.uk / 
Stephen Malden (Researcher, GroundsWell)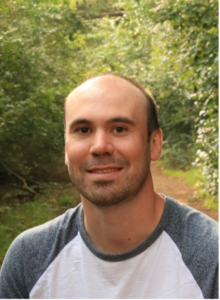 Stephen is a research fellow based within SCPHRP at the University of Edinburgh. Stephen joined SCPHRP in 2015, before completing his PhD in childhood obesity/public health at the University of Strathclyde. Stephen has a varied research background having experience in health services research, health informatics, systematic reviews/meta-analyses and the development/evaluation of public health interventions. His research interests include childhood obesity, health benefits and determinants of physical activity, health inequalities, and the impact of urban greenspace on health.
Stephen returned to SCPHRP from the Usher Institute in 2022, where he will be responsible for co-designing and evaluating community-based public health interventions in urban green and blue spaces as part of the GroundsWell Consortium. For more information about GroundsWell see: https://ukprp.org/what-we-fund/groundswell/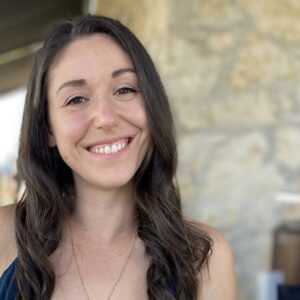 Jillian joined SCPHRP in 2017. She is a Research Fellow and second-year PhD student. She is supervised by Ruth Jepson and Graham Baker (Moray House School of Education & Sport). Her PhD explores how organisational and cultural factors impact on the long-term implementation and sustainability of workplace health interventions. She previously worked on an NIHR-funded evaluation of Stand Up for Health, an intervention to reduce sedentary behaviour in contact (call) centres. Jillian has a BSc in Kinesiology and Health Science (York University, Canada), a Masters in Public Health (University of Waterloo, Canada), and is an Associate Fellow of the Higher Education Academy (AFHEA). Prior to working at SCPHRP she worked as an exercise physiologist, personal trainer, and workplace disability case manager. She also worked for NHS Lothian as a Falls Assistant Practitioner, developing an educational intervention to reduce falls in care home residents across Edinburgh.
Email: Jillian.Manner@ed.ac.uk 
Craig McDougall (Researcher, GroundsWell)

Craig is a part-time research assistant working on the GroundsWell project https://ukprp.org/what-we-fund/groundswell/. He is also a final year PhD student at the University of Stirling. Craig's PhD research explores the effects of spending time in and around natural environments on physical and mental health, with a specific focus on freshwater environments (or blue spaces). He is particularly interested in health geography and environmental justice and frequently uses GIS-based methods to investigate urban health and health inequality. Before joining SCPHRP, Craig obtained a B.Sc. (Hons) in Environmental Management from Glasgow Caledonian University, where he conducted research on inequalities in green space accessibility in West Glasgow.
Email: cmcdoug3@exseed.ed.ac.uk
Kathleen Morrison (Researcher and PhD student)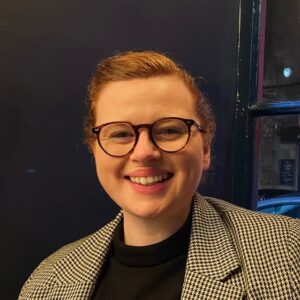 Kathleen joined SCPHRP in 2017 and is a Research Associate and PhD student supervised by Professor Ruth Jepson, Dr Larry Doi and Dr Julia Egan (NHS Greater Glasgow & Clyde).  Her PhD aims to investigate the rapid implementation of digital health in the Universal Health Visiting Pathway during COVID-19. Kathleen recently co-led a national-level evaluation investigating the impact of telehealth in the Family Nurse Partnership during COVID-19. She is also a member of the research team commissioned by the Scottish Government to evaluate the Universal Health Visiting Pathway (Principal Investigator –  Dr Larry Doi). Kathleen is interested in evaluation research and exploring knowledge gaps between research, policy and practice in public health. Kathleen is course organiser for the MSc module Evaluating Global Health and Development programmes at the University. Kathleen holds an honours degree in Neuroscience from the University of Dundee and a Master of Public Health (MPH) degree from the University of Edinburgh. Email: Kathleen.Morrison@ed.ac.uk
Glenna Nightingale (Chancellor's Fellow)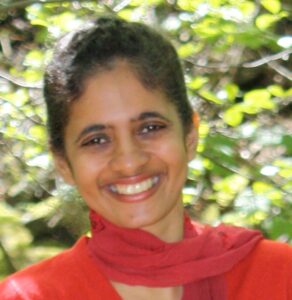 Glenna is interested in applying statistical principles to real-world problems in public health, ecology, and demography.  I enjoy data visualization, building R Shiny apps, and teaching statistics through data storyboarding.  Glenna specializes in the use of  Point process models, Bayesian inference, Spatial epidemiology, Natural experiment evaluation, and time series modeling. Some of her work can be found here: http://www.glennanightingale.com/
Email: Glenna.Nightingale@ed.ac.uk
Ewelina Rydzewska (Lecturer in Health Futures)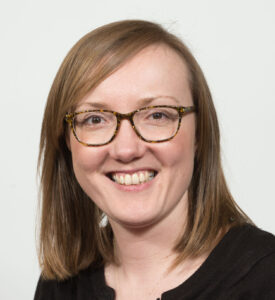 Ewelina joined the University of Edinburgh in January 2022 as a Lecturer in Health Futures at the Edinburgh Futures Institute and School of Health in Social Science. She is also an Honorary Research Fellow at the University of Glasgow's Institute of Health and Wellbeing where she had previously worked as a Research Fellow for the Scottish Learning Disabilities Observatory. In her research, Ewelina investigates population demographics, health needs and determinants of health for people with autism and/or intellectual disabilities, using big data and data linkage methodologies. Ewelina's work draws on various fields, such as public health, epidemiology, developmental and clinical psychology, which means that she often seeks to cross disciplinary and methodological boundaries between health and social sciences and quantitative and qualitative research. You can read more about Ewelina's work here.
Divya Sivaramakrishnan (Chancellor's Fellow)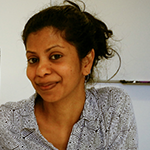 Divya is a Chancellor's Fellow with the Scottish Collaboration for Public Health Research and Policy, Department of Nursing Studies. She is a mixed methods researcher with experience in intervention development and evaluation. Her research interests include development and evaluation of public health interventions, healthy ageing, and physical activity and sedentary behaviour across varied populations.
Divya was a postdoctoral researcher on the Stand Up for Health project, which aimed to reduce sedentary behaviour in contact centres. The NIHR funded project evaluated the feasibility of the programme, using a cluster randomised stepped wedge study design. Divya has completed her PhD at the Physical Activity for Health Centre, University of Edinburgh on developing a yoga intervention for older adults. She is also a yoga teacher.
She is currently working on health ageing in India, and is collaborating with researchers in ISEC, Bangalore to understand ageism and age norms in Urban India. She is also working with the Physical activity for Health Research Centre on developing interventions to reduce sedentary behaviour while working from home, as well as physical activity and menopause.
Email: Divya.Sivaramakrishnan@ed.ac.uk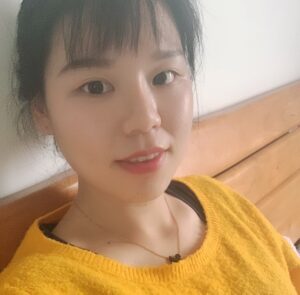 Mengying joined SCPHRP in 2021. She is a second-year PhD candidate at the University of Edinburgh, supervised by Dr. Larry Doi and Dr. Maria Wolters. She gained her Master's degree at the University of Edinburgh (2018-2019) and her Bachelor's degree at Huazhong University of Science and Technology in China (2013-2018). She is a registered nurse in China. Her research interest is developing mobile applications for smoking cessation and evaluating existing smoking cessation apps using realist evaluation methodology.
Email: M.Zhang-56@sms.ed.ac.uk
Share