Zorana Alimpic (PhD Researcher)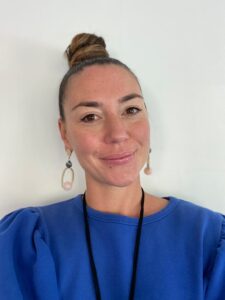 Zorana is a human rights researcher based in South Africa though she originally hails from Serbia having grown up in Canada. She holds a B.S.W (Ryerson University) and M.S.W (York University) from Canada where she worked with refugee and migrant communities as well as a Research Associate for York University. After completing her MPhil in Development Studies at the University of Oxford Zorana moved to South Africa where she has worked in a range of roles including pan-African projects for the UNDP and most recently as Senior Researcher for South Africa's largest indigenous donor organisation, the Foundation for Human Rights (FHR).
As a Doctoral Fellow with the Canadian Social Sciences and Research Council, Zorana is undertaking her PhD at the School of Health in Social Sciences at the University of Edinburgh under the supervision of Dr Clara Calia and Dr Divya Sivaramakrishnan. Her dissertation is exploring the impact of COVID-19 pandemic on the mental well-being of young people in South Africa and trying to identify best practice frameworks to help youth improve their well-being after a health crisis.
Email: z.alimpic@sms.ed.ac.uk
LinkedIn: https://www.linkedin.com/in/zorana-alimpic-0b565a28/
Ana Sofia Alvarado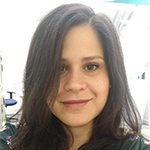 I am Ana Sofia Alvarado and I am in the fourth year of my PhD. I am currently working on the analysis of the data I got from online photo elicitation interviews I conducted in May 2020 with households in Mexico and Scotland regarding their experience around food within their home, and with the food environment during the first COVID-related lockdown. At the same time, I am starting to code interviews I had with key informants of the food system last year, regarding their experiences towards the impact of the pandemic in the food system and food security.
Email: sofia.alvarado@ed.ac.uk
Gosaye Fida (PhD researchers and public health principal)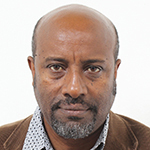 Gosaye is a public health principal  with over 15 years of experience working in various public health and commissioning role working for NHS commissioning organisations in England. He is currently undertaking a PhD part-time in SCPHRP looking at data from the UK Diabetes Prevention programmes. Email: s1795285@sms.ed.ac.uk
LinkedIn: https://www.linkedin.com/in/mr-gosaye-fida-kaba-02b92419/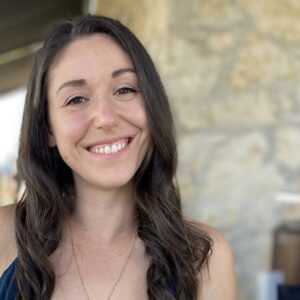 Jillian is a second-year PhD student and Research Fellow at SCPHRP. She is supervised by Ruth Jepson and Graham Baker (Moray House School of Education & Sport). The aim of her PhD is to explore and explain how organisational and cultural factors impact on the long-term implementation and sustainability of workplace interventions aimed at improving the health of contact centre employees. Contact centres present a complex work and research environment and findings could potentially be applied to other, less complex, office settings. She will be using the 6SQuID intervention development framework to develop an intervention to improve the long-term implementation and sustainability of workplace health interventions in contact centres. Her PhD is funded by the School of Health in Social Science (University of Edinburgh) and the Social Sciences Humanities Research Council of Canada (SSHRC).
Email: Jillian.Manner@ed.ac.uk 
Kathleen Morrison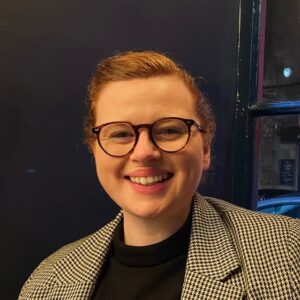 Kathleen is a third-year PhD student based at SCPHRP. She is supervised by Professor Ruth Jepson, Dr Larry Doi and Dr Julia Egan (NHS Greater Glasgow & Clyde). Her PhD aims to explore the rapid implementation of digital health in the Universal Health Visiting Pathway (UHVP) during COVID-19 using realist methodology. Kathleen holds a strong interest in implementation research and programme evaluation and is interested in exploring knowledge gaps between research, policy and practice in public health.
Kathleen is also a member of the research team commissioned by the Scottish Government to evaluate the Universal Health Visiting Pathway and recently conducted a national evaluation of telehealth use in the Family Nurse Partnership programme, in Scotland, during COVID-19. Her PhD is funded by the School of Health in Social Science (University of Edinburgh).
Email: kathleen.morrison@ed.ac.uk
Mengying Zhang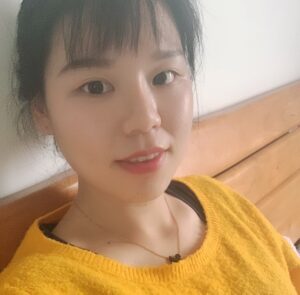 Mengying is a second-year PhD student at SCPHRP. She is supervised by Dr. Larry Doi and Dr. Maria Wolters. Her research interest is developing mobile applications for smoking cessation and evaluating existing smoking cessation apps using realist evaluation methodology.
Email: M.Zhang-56@sms.ed.ac.uk
Share