Welcome to our SCPHRP monthly update – June Bulletin 2017

…………………………………………………………………………………………………………………………………………………….
Nicole Porter (aka Portman!) has joined us as our new Office Manager.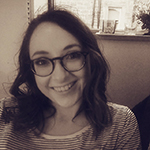 Nicole has over 5 years' experience of working in Higher Education administration with expertise in finance, content marketing and event management. Prior to joining SCPHRP in 2017, Nicole worked in a range of support and facilitation roles within the University of Edinburgh, most recently as Projects and Programmes Officer at Edinburgh College of Art. She was also the ECA School Coordinator for the Festival of Creative Learning. Read more here..

Huge welcome to our three new research assistants. Kathleen Morrison, Jillian Manner & Marianne Emler will be working with Ruth Jepson over the coming months.
More info on the website soon..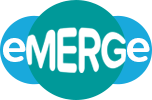 The eMERGe project aims to improve the way researchers report meta-ethnographies and to ensure that the best use is made of research evidence for the benefit of people who use health and social care services.
Learn more about the project and access training resources here (http://emergeproject.org/resources/).
Edinburgh Clinical Trial Management Course (2 Day Course)
The Edinburgh CRF Education Programme are delighted to host this year's Edinburgh Clinical Trial
Management Course, which will be taking place on Thursday 30th November and Friday 1stDecember 2017, at John McIntyre Conference Centre, Pollock Halls, 18 Holyrood Park Rd, Edinburgh EH16 5AY.
For further details, please contact wtcrf.education@ed.ac.uk
Internationally acclaimed urban planner Brent Toderian from Canada will be delivering a lecture at the above event. The event will also celebrate the work of volunteers who are going the extra mile to create a happier, healthier, walkable Scotland.
Look out for further information..
Vacancy: Professor in Physical Activity and Health, University of Stirling.
Apply here..
Professor in Physical Activity & Health at the University of Stirling

DECIPHER: One-day short course

Process Evaluation of Complex Interventions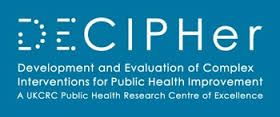 The aim of this one-day course is to provide participants with a working knowledge of the theory and practice of process evaluation of complex interventions. The course is led by Dr Graham Moore (Senior Lecturer and programme lead for complex intervention methods in DECIPHer). The teaching team (Dr Micky Willmott, Dr Rhiannon Evans and Dr Jeremy Segrott) includes authors of numerous empirical and methodological works related to process evaluation, including recent MRC guidance.
Further info here..
………………………………………………………………………………………………………………………………………………………
The Scottish Collaboration for Public Health Research & Policy (SCPHRP) vision is to develop Scotland as a leader in public-health intervention research for equitable health improvement through catalysing strong researcher/research-user collaborations that ensure timely, robust, policy relevant research that is created with – and used by – key decision-makers.
JOIN OUR MAILING LIST here..
Share