Welcome to our SCPHRP monthly update – July Bulletin 2017
………………………………………………………………………………………………………………………………………………………
SCPHRP people
Old & New….. we've got a great team. Read more
Naven, L., Inglis, G., Harris, H., Fergie, G., Teal, G., Phipps, R., Stewart, S., Kelly, L., Hilton, S., Smith, M., McCartney, G., Walsh, D., Tolan, M., &  Egan, J. Right Here Right Now (RHRN) pilot study: testing a method of near-real-time data collection on the social determinants of health. Evidence and Policy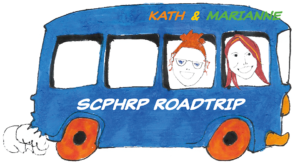 SCPHRPs new-bees Kathleen Morrison & Marianne Emler set off down South recently to work on a new citizen science project, gathering data on the link between places and both physical and mental wellbeing. They'll be back soon with an update for our Summer magazine.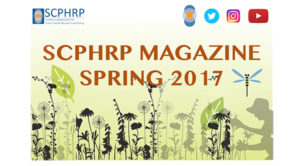 In the meantime why not browse through our Spring magazine




Is the linkage of census and health data justified? Views from a public panel of the Scottish Health and Ethnicity Linkage study
Using routine health data for research that aims to improve health requires the public's awareness and trust. The Scottish Health and Ethnicity Linkage study explored variations in health between ethnic groups in Scotland. A public panel was set up to obtain their views on the SHELS' methods, findings and dissemination, including use of routine health records, linked to national Census data, without individual opt-in consent. The following paper has recently been published:
 Is the linkage of census and health data justified? Views from a public panel of the Scottish Health and Ethnicity Linkage Study (2017)

Cultivating Futures 

Trellis/Scottish Prison Service Gardening Exhibition 2017

 

To celebrate and support the gardening achievements of prisoners across Scotland.


On Wednesday, 16 August 2017 HMYOI Polmont will host Cultivating Futures, a national exhibition of decorative planters and pallets on the theme of the environment, aimed at showcasing the creativity and horticultural skills of individuals in custody across Scotland. This inaugural and innovative event is presented in partnership with Trellis, the national Scottish charity for therapeutic gardening.

Edinburgh Clinical Trial Management Course (2 Day Course)
The Edinburgh CRF Education Programme are delighted to host this year's Edinburgh Clinical Trial Management Course, which will be taking place on Thursday 30th November and Friday 1stDecember 2017, at John McIntyre Conference Centre, Pollock Halls, 18 Holyrood Park Rd, Edinburgh EH16 5AY. Read more..

DECIPHER: One-day short course Process Evaluation of Complex Interventions
The aim of this one-day course is to provide participants with a working knowledge of the theory and practice of process evaluation of complex interventions. The course is led by Dr Graham Moore (Senior Lecturer and programme lead for complex intervention methods in DECIPHer). The teaching team (Dr Micky Willmott, Dr Rhiannon Evans and Dr Jeremy Segrott) includes authors of numerous empirical and methodological works related to process evaluation, including recent MRC guidance. Read more..
………………………………………………………………………………………………………………………………………………………
JOIN US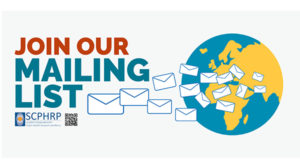 The Scottish Collaboration for Public Health Research & Policy (SCPHRP) vision is to develop Scotland as a leader in public-health intervention research for equitable health improvement through catalysing strong researcher/research-user collaborations that ensure timely, robust, policy relevant research that is created with – and used by – key decision-makers.
Share