Welcome to our SCPHRP monthly update – May Bulletin 2017
………………………………………………………………………………………………………
STAFF NEWS: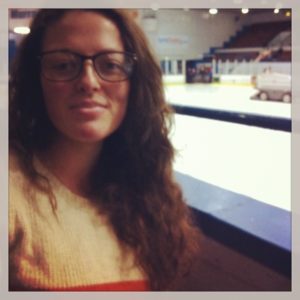 We wish all the very best to Renee Ingram, who has moved onto new adventures in New Zealand. Renee has been our office manager from 2012, and she will be very much missed!
Renee's replacement, Nicole Porter, will join us in June.


MORE STAFF NEWS and an update from the Later Life Working Group (WG)
At the end of April Later Life WG fellow, Daryll Archibald went to the Urban Affairs Association (UAA) annual conference in Minneapolis to present a paper on work he's done on the impacts of urban regeneration on community health and well-being.
He also attended the European Healthy Stadia Network conference at the Emirates Stadium London. This was to represent the Golf and Health project (for which Daryll is collaborator) and present a paper on active spectating at professional golf tournaments with Paul Dunstan from the European Tour. The paper is based on an article recently accepted for publication in BMJ Open Sport and Exercise Medicine, titled: 'An observational study of spectators' step counts and reasons for attending a professional golf tournament in Scotland'. It will be published in July 2017. To find out more about the Golf and Health project go to http://www.golfandhealth.org/
At the beginning of May Daryll gave an invited seminar presentation to the Friends of Dundee Botanic Gardens (at Dundee Botanic Gardens) on the health benefits of community gardening for older people. This was for their spring lecture series.
And some sad news…Daryll will be leaving us in June to take up a Lectureship in Public Health at La Trobe University in Melbourne. Good luck in your new role Daryll, we're gonna miss you…and remember to watch out for those giant Ozzy spiders!!

Call for contributions: Summer magazine
We are currently preparing our Summer magazine, and would again like to invite contributions from researchers, policy makers and practitioners in the field of public health. We would be interested in hearing from you if you have a specific piece of work related to our remit at SCPHRP, particularly public health intervention research and/or practice. If you are interested in writing something for us, please contact Samantha.Bain@ed.ac.uk or John.McAteer@ed.ac.uk. Have a peek at our latest Spring magazine here and further magazine editions here
DEADLINE FOR ENTRIES: MONDAY 3 JULY 2017
Public Health Evidence Network (PHEN) event update, May 2017
We recently co-hosted a very successful event with NHS Health Scotland, reflecting on learning from the first year of the newly established Public Health Evidence Network (PHEN). The Public Health Review identified a need for greater efficiency and effectiveness in getting evidence into policy and practice.
PHEN aims to facilitate this by creating a much closer link between those who generate and manage evidence with the policy makers and practitioners who apply it. Our scope is to focus upon interventions and policies to improve the health and wellbeing of the public and reduce health inequalities, synthesising diverse sources of knowledge and evidence to produce high quality reviews and advice. PHEN currently consists of the Evidence for Action (EfA) team in NHS Health Scotland, SCPHRP, Glasgow Centre for Population Health (GCPH), Healthcare Improvement Scotland (HIS) and the MRC/CSO Social and Public Health Sciences Unit (SPHSU).
More information on this new initiative will be included in our next Summer magazine 2017.
Evaluating the effectiveness of Paths for All's Workplace Step Count Challenge to promote walking for health
This is a prestigious fully-funded ESRC Scottish Graduate School of Social Sciences Collaborative PhD studentship (1+3 or +3 years) in the area of physical activity and health. The University of Edinburgh offers world-class research infrastructure, training and facilities, and the successful applicant will join the thriving Physical Activity for Health Research Centre (PAHRC) within Moray House School of Education.
The supervisory team of Dr Ailsa Niven from PAHRC and SCPHRP's Dr Ruth Jepson brings an excellent mix of experience and skills to support the project. The student will also gain invaluable experience by working closely with Paths for All who are at the forefront of physical activity promotion in Scotland.
Read more..
Abstract submission for the Faculty of Public Health's Annual Scottish Conference – Deadline Friday 9th June 2017
This year's theme, 'Public Health in Scotland – Transcending Boundaries', is a defining characteristic of the moment. Spanning boundariesis what good public health practice is about. People working in public health have always had to transcend boundaries to practice effectively. Our approach to this is becoming increasingly important and we need to be seen to be leading change.
To find out more, please visit www.fphscotconf.co.uk (where full submission guidelines are available).
……………………………………………………………

The Scottish Collaboration for Public Health Research & Policy (SCPHRP)
Our vision is to develop Scotland as a leader in public-health intervention research for equitable health improvement through catalysing strong researcher/research-user collaborations that ensure timely, robust, policy relevant research that is created with – and used by – key decision-makers.
If you would like to join our mailing list – go to www.scphrp.ac.uk
Share