In this interview I phoned Beth Biller, a lecturer in the Institute for Astronomy within the School of Physics and Astronomy, to discuss how her identity as a woman has impacted her research in the peer-review process, the history of women in astronomy, and what it's like to be an openly queer academic.
By Justin White
---
J: Hi Beth, thanks so much for joining me! If you would like to give an introduction to yourself, please go right ahead.
B: Hi, I'm Dr. Beth Biller, I'm an academic in the Institute for Astronomy and now Personal Chair of Exoplanet Characterisation, but that's very new. My pronouns are she/her and they/them, and I identify as a woman and straight passing member of the LGBT+ community, but that's a whole other problem.
J: We don't have to go into that, I completely understand what you mean as a straight passing bisexual myself.
B: Yea, I don't want to be invisible but at the same time I haven't experienced the same type of discrimination that someone who is more visibly LGBT+ may have.
I also teach Stellar Evolution and Discovering Astronomy, and my primary research is characterising exoplanets, meaning I study planets orbiting other stars.
J: On this note, I noticed your research deals with brown dwarfs, could we begin by talking about that?
"B: Brown dwarfs are essentially the missing link between planets and stars. They are more massive than planets, smaller than stars, and share properties of both; so understanding how brown dwarfs work connects planets with stars."
They are also generally easier to study than planets because most of the time they exist in isolation, they're not orbiting a star.
Above: A diagram demonstrating the size of a Brown Dwarf, in red.
J: It's interesting they exist by themselves, does that have any future implications? What could this research lead you to?
 B: What's interesting about brown dwarfs existing in isolation is that they aren't easy things to form.
Stars form from clouds of gas and dust, but there is a lower limit to how massive an object can form in a given cloud of dust and gas. This can be determined by the density and the temperature of the cloud.
Brown dwarfs are usually below this mass limit in the cloud, so it's still a bit of a mystery how exactly they form. That's another reason why they're interesting, they tell us something about how stars and planets form and these in-between regions.
J: They're sort of an in-between and lead to more discoveries about how planets work.
B: Yes, exactly!
J: If it's alright, we're now going shift to talk about your identity and what communities you're involved in. Have you always been in academia or were you employed elsewhere before?
B: So, I've been in academia pretty much my entire career, and I've been at the School for about seven years. I was a Postdoc in Germany, and before that I was a Postdoc in Hawaii, and before that I did my PhD at the University of Arizona. I've been working in the field quite a long time.
J: Wow you've been all over the place! I've heard the Astronomy department in the School is more diverse than the Physics department, is that true? This ties into the question of whether you thought there were any barriers for your entry into the School.
B: So, there's definitely problems with implicit biases and barriers for entry to all underrepresented groups across all physical sciences. I would say astronomy is somewhat better than physics, but it's mixed.
Unlike physics, astronomy has historically always had some representation of white women in it. So, if you look at the past in the mid 19th century they were really excited about discovering comets and Maria Mitchell discovered a comet. Further on, in the early 20th century you have Annie Jump Cannon and all the different computers, women doing calculations who began to understand how stars work.
"Unlike physics, astronomy has historically always had some representation of white women in it."
So, you do have that representation and it's not huge but there is a bit more than what you get in mainstream physics, although there you have examples too with Marie Curie and Lise Meitner.
J: It's an interesting point you bring up that the computers, you might be aware of the film Hidden Figures…
B: Yes of course!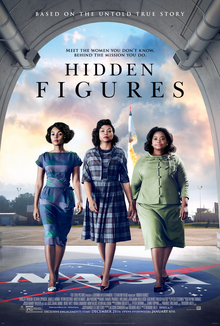 J: …and I didn't really think about that coming into this interview but women, in that respect, always played a very integral role in astronomy. So, as advice for any women wanting to go into astronomy what would you tell them?
B: I would say almost everyone has imposter syndrome at some point. It is a normal thing and the trick is to just ignore it [and say] you can do this.
"One reason you see [imposter syndrome] disproportionately among women, the BAME community and other underrepresented groups is because we have less representation and we don't see people that look like us as much in the field."
J: It's actually one thing that a lot of the people I've interviewed have talked about. Would you suggest that's one thing we can do to encourage equality and diversity at the King's Buildings, make aware that imposter syndrome is normal or something else?
B: I think that's one step, I think the bigger step would be to as a School be welcoming to everybody, so no one feels excluded and says oh, 'because of my identity I cannot be a physicist or astronomer.'
"I think the bigger step would be to as a School be welcoming to everybody, so no one feels excluded and says oh, 'because of my identity I cannot be a physicist or astronomer.'"
J: That brings me onto my next question; do you think belonging to an underrepresented community, you said you self-identified as a bisexual woman, does it bring a different perspective?
B: I think that belonging to an under-represented community does allow me to bring a different perspective to the School, at least in understanding where that under-representation comes from. Sadly, a lot of women in my age cohort in Astronomy have had experiences with sexual harassment, myself included — and some have been driven from the field because of it.
My own experiences with sexual harassment were when I was more junior than I am now, but I worry that other women and people from other under-represented groups still experience harassment of various forms.  A first step in creating a welcoming environment involves making sure that those who experience harassment can report it safely and without fear of retaliation, and know that appropriate measures will be taken.
J: I'm really sorry to hear that's happened to you. It's a good sign women feel comfortable openly talking about it and actually giving it the attention to be addressed and recognised as a problem.
"B: It's abuse of power, right, and with women it often takes the form of sexual harassment and with other underrepresented groups it can take different forms too."
J: I'd like to now go into some more specific questions. You talked a bit about sexual harassment, but more in general, have you ever felt intimidated by men? Or do you feel that comes under sexual harassment?
B: Here I have not, but I came in as an academic member of staff and I have definitely had a different experience with this as a more senior person than I did as a PhD student or postdoc.
"There aren't experiences per se where I have felt intimidated but definitely there have been times when I felt I was silenced. There's this classic thing of, 'woman raises her hand, expresses an idea, gets ignored; man says same thing five minutes later, what a great idea!'"
J: It's so true, I've even seen it happen. Would you have an answer to how the School could better answer to needs of women scientists and solve this?
B: Initiatives like this are great. More visibility is good. At a more systemic level part of the issue is how we rank and judge people for admission to university, admission to grad schools, as well as things like telescope time allocation and fellowships. These decisions are made by review panels which can be problematic, because our implicit biases can end up driving the selection process more than we would like.
An example I would give, the Hubble Space Telescope anonymised their proposal review system. The reason they did this was that female astronomers were getting proportionally less time compared to the rate that they were applying. Results from the last few proposing cycles suggest that this has really ameliorated the problem, and that women are now receiving proportionally the same amount of time relative to men, adjusting for the percentage of female applicants.
Beth went on next to comment on her privilege, and how the idea of implicit bias is culturally ingrained.
I will say a little more about implicit bias and how we swim in this sea of prejudice. It's part of this culture that we live in. And since I identify as a woman we have talked about sexism, I want to make it clear that we must look at these things in an intersectional way. And being white, I have a lot of white privilege that I don't have to think about but there is this whole other set of prejudices and biases that BME people and LGBT people have to deal with. And for all of us no matter our identity we need to think of the bigger picture.
 J: To move onto the questions based on your identity as bisexual, can you openly be yourself around King's?
B: It just doesn't come up, if I'm asked directly then I will say yes, but it's just something that doesn't come up.
"Part of it is that for me it's easy to pass. I feel like professionally I can be myself but it's not something that I broadcast. I was thinking really hard whether should I mention it or should I not because otherwise the implication if I don't mention it is that I'm straight which I'm not."
J: As you said, with a BAME individual or female member of staff it's more visual, with those who are LGBT+ you can't tell. Do you feel like the University is a place where you can comfortably be yourself, and has it solidified your identity?
B: I feel comfortable in our University environment myself, and hope other people feel comfortable too, although obviously I can only speak for myself.
J: That's a great and positive way to end the interview, thank you so much for speaking to me! Would you have a final comment to add?
B: Of course, my pleasure! No matter what your identity it's important to work on allyship, you don't get to declare yourself an ally to other groups.  Instead, you must actively work on being anti-racist, anti-sexist, and anti-homophobic.
About this interview.
This interview was conducted by Justin White as part of an initiative by the Equality, Diversity and Inclusion Committee in the School of Physics and Astronomy to highlight the research and experiences of staff and students of underrepresented communities, and was published with the written permission of the School, Interviewee, and Interviewer. Check out all the EID interviews.
View the efforts of the Equality, Diversity and Inclusion committee at the School of Physics and Astronomy.
This opportunity was part of a Careers Service Employ.ed on Campus internship.
Justin is currently studying for a BSc in Ecological and Environmental Sciences at the University of Edinburgh.
Learn more about Dr Beth Biller's research.