Our last monthly technology showcase on multimedia assessment and feedback
Our last monthly technology showcase on multimedia assessment and feedback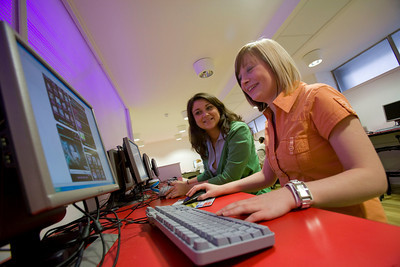 On the 29th November, I delivered my first monthly technology showcase on multimedia assessment and feedback and why it does matter. That was a very practical session in which we wanted attendees to reflect on how the introduction of multimedia elements, such as audio and video, can enhance the assessment strategy of our current programmes. Our guest speaker was Andrew Manches, lecturer at Moray House, who is currently teaching in the postgraduate course "Children and Technology".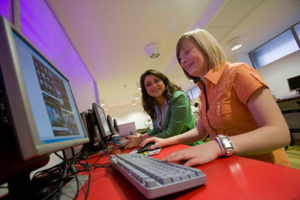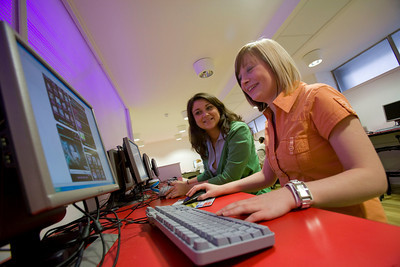 In my presentation, I spoke about the need of being innovative  in our assessment practices in order to engage learners and promote better ways in which students can reflect on the learning outcomes of their course and how assessment relates to those learning outcomes and tutors can develop a more personalized relationship with their students which will help these last ones to internalize the feedback provided.  This is the link to my presentation.
Evolving from an assessment strategy based on written essays to a multimedia-based assignment implies challenging  some of the myths and misconceptions that we may have around University policy  and guidelines on assessment and feedback. That is why, in my presentation, I reviewed briefly the  main policy documents of the University:
Those regulations do not prescribe that summative and formative assessment can only be implemented  in the form of written essays. In particular, the "Feedback standards and guidelines" document encourages markers to consider feedback as  a two-way process, in which there is  interaction and dialogue between students and their teachers. Including a multimedia element in the assessment process can enhance this interaction.
During the event we had an exercise in which participants described the pros and cons of using multimedia assessment:
| Pros | Cons |
| --- | --- |
| Student have a feeling that their work was properly considered when using media for feedback – feels more personal | Students can be scared of innovation in assessment – students are used to a certain form of assessment and have been trained in it |
| There can be a sense of excitement | There can be a sense of fear and dread |
| Opens up more opportunities: re: moderating and experiential assessment | Logistics can be difficult |
| Can be more accessible compared to writing assessment | Can be more difficult to manage |
| Engaging students who have a more visual/auditory learning styles | Audio feedback can take longer to review compared to parsing text for moderators |
| Improves participation when used in formative assignments | A perception that creating and setting a multimedia assignment takes more time – how much is "more time" |
| Improves collaboration, summarising and concise delivery | Writing is a key skill at the University, could we end up moving away from writing skills |
| | Do you need a different marking rubric for video/audio assessment |
Some of the concerns around the logistics, management and technical support can be tackled by negotiating the arrangements and practicalities with students and technical support staff.
 Case study:  Children and Technology (New 20 credit course)
Andrew Manches presented how the course is using Media Hopper integrated in Blackboard Learn so that students can submit their video presentations around a technology app or software.  Videos are not marked in Blackboard Learn as the tutor prefers to use their own course rubric.
Andrew described  video assessment as a positive experience  for a tutor and marker since marking videos "have more fun". Each video  was 10 minutes long and Moovly (a free app) was one of the main apps used for creating videos. In addition to Moovly, students are also using the following software the create the videos:
Powerpoint
Moovly
Prezi
Moviemaker
The difficulties that the video assessment case study encountered were:
Sound Quality
Problems with Autoplay if using Powerpoint
Assessing group work and and managing collaborative aspects of group work
Some students thought there was a problem when the video took some time to render and made it look unavailable
Approaching students to provide consent for showing their work
The participants in the event asked some insightful questions around this form of assessment, which I have included below, summarizing the answers raised during the debate:
How much English Language does a student need in this assessment

Students were quite concerned about being judged on their English.
Andrew tried to give as much feedback as possible, and was trying to use technologies to try and make the feedback more accessible (Tophat, anonymised feedback, etc).
All students in the room can practice their English by creating a video presentation. Students may find this less intimidating  than writing an academic essay.

Why not evaluate video's aesthetics?

Would you critique a student for their handwriting if it was still legible and there was not issues with the message conveyed?
At the beginning of the course, students do not know about how to make a video, so the tutor do not want to create an extra barrier before the start of the assessment

How to reference in a video assignment: during the video or as part of the credits?
The final part of the event comprised a practical demo on how to create a video assignment drop-box using Blackboard Learn and how to provide video feedback to the students using the same drop-box link. This process is described in the Learning Technologies pages ->Media Hopper which I invite you to read.
Share