Meet the team
Reading Time:
7
minutes
Educational Design & Engagement supports University teaching and learning by providing a central hub for developing awareness, support for staff and students and leadership for e-learning service improvements. We are part of the Division of Learning, Teaching and Web. All team members contribute to this blog.
Our Team
Stuart Nicol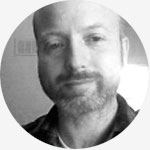 Stuart is the acting head of Educational Design and Engagement (EDE) and has worked as a learning technologist for over 20 years at a number of universities and education providers. He joined the University of Edinburgh in 2007, initially in the School of History, Classics, and Archaeology – developing online programmes and digital research tools – and moved to what is now EDE in 2011. He has a master's degree in Digital Education from the University of Edinburgh and continues to have an interest in critical approaches to open education and practice. In his spare time, he plays music and writes songs.
Wesley Kerr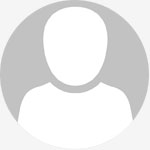 Wesley is a senior Learning Technology Advisor and Service Manager. He joined the School of Chemistry in 1991 as a laboratory technician later moving into computer support within the School. From there he quickly became responsible for supporting the School's first moves into technology enhanced learning. He joined IS in 2007 where his current role is supporting staff and students to get the most out of the learning technologies offered at Edinburgh. With a focus on student engagement and assessment he directly supports Moodle, Questionmark Perception and Top Hat. Away from work you can find him attending exhibitions and events related to art, music and literature.
Jon Jack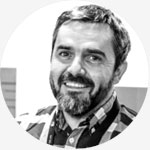 Jon is a Learning Technology Team Manager. He is a Learning Technologist and a Designer, with both roles complementing each other, and has over 18 years experience. His current focus is learning design and course design, Jon has worked in learning technology roles globally, including, Canada, New Zealand and, most recently, Norway. He has a passion for design and all things visual, and is a lifelong learner: he is currently a student on the MSc Digital Education here at Edinburgh. When not learning new stuff, you can find him creating things in Lego with his wonderful 7-year old daughter. Jon Tweets infrequently @jon8jack
Lorna Campbell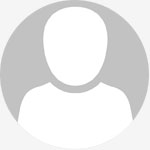 Lorna is a Learning Technology Team Manager leading the University's OER Service. She has over 20 years experience working in education technology and has a long-standing commitment to supporting open education, policy and practice. Lorna is the founder of the Open Scotland initiative, and a Trustee of Wikimedia UK and the Association for Learning Technology. She blogs about open education at Open World, tweets regularly at @lornamcampbell, and is a member of the #femedtech network. Lorna's academic background is in Archaeology and she maintains an active interest in historical research, particularly naval history, and the history of gender and sexuality.
Lauren Johnston-Smith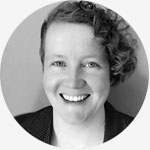 Lauren Johnston-Smith is Online Learning Marketing Project Manager. Her role is to identify, deliver and champion development projects to enhance the presence of the University's online learning portfolio. Lauren has 20 years' experience in marketing higher education and the arts and has worked at the University since 2010, formerly holding the position of Marketing and Communications Manager in the College of Medicine and Veterinary Medicine, home to the largest number of online degrees at the University. When not enthusing to the world about Edinburgh's brilliant online courses, Lauren can be found running trails, sea-swimming and knitting.
Rachael Mfoafo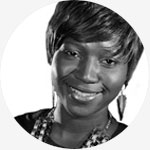 Rachael joined Learning Teaching and Web (LTW) Division in 2016 as an e-Learning support Officer within Educational Design & Engagement section. Where she liaises with Helpdesk and Service Leads to resolve learning technology related enquiries and issues logged by staff and students. Rachaels time is currently split between supporting the delivery of the University's extensive portfolio of MOOCs (Massive Open Online Courses) and maintaining service delivery for Collaborate Ultra. Find Rachael on Twitter @RM_CTD
Simon Fitzpatrick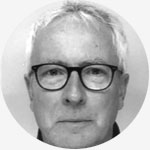 Simon is a Learning Designer working on the design and development of Moocs. Originally a History teacher, he has worked in supporting the use of new and innovative technologies since 1987 – his background is UK HE but he has also worked in schools, colleges, adult ed, prisons and in special educational needs. He remains committed to the pursuit of high quality learning in whatever format. He is a volunteer Ranger with Northumberland National Park where he helps to teach young naturalists; a keen dinghy sailor and an amateur musician. Always learning, mainly from his creative wife and children who always seem to know better…
Calum MacPhail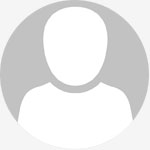 Calum is a Media Production officer. With over 8 years experience working in the media industry, both as a freelancer and as part of a studio team. Over the course of his career, Calum has worked with companies ranging from PUMA, the BBC, Channel 4, the NHS, Optical Express, the Philadelphia Orchestra and many more. Working as both a camera operator and video editor, Calum has been able to work on projects from start to finish, always ensuring the best results possible. Calum also specialises in delivering tailored educational content, formatted for portable devices. When he's not at work, Calum has a passion for film, obscure old video formats, travel and diving.
Charlie Farley
Stephanie (Charlie) Farley provides support and training in the creation and use of OER across the University and maintains the Open.Ed webpages. Charlie runs regular OER, copyright and open licensing, workshops and training sessions, and the popular OER Game Jam sessions for various groups at the University. Additionally, Charlie leads the 23 Things for Digital Knowledge programme, advises on the use of Social Media in Learning and Teaching, and the ISG Playful Engagement themes and goals. Rarely seen without an electronic device in her hand, Charlie is passionate about playful engagement and the uses of technology to enhance open education, access, and information sharing. Twitter: @SFarley_Charlie
Marcello Crolla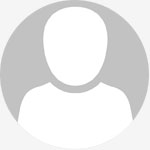 Marcello is an Instructional Designer and is part of the Educational Design and Engagement team in Information Services. With a background in learning technology and design, he supports academic staff in the development of fully online courses, from the initial learning design process to completion, offering pedagogical and technical support throughout the process along with supporting various other streams within the department. Outside of the world of instructional design, Marcello is an avid football fan and you will find him supporting his beloved team.
Paul Smyth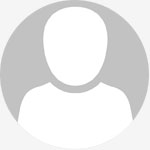 Paul is a Learning Technology Advisor and service lead for the Learn virtual learning environment. He has a background in teaching and educational technology, having spent time working on projects such as Building Schools for the Future and as Education Manager for the Scottish school's intranet 'Glow'. He is currently a student on the MSc Digital Education here at Edinburgh. When not working or studying he enjoys developing his knowledge in genealogy.
Robert Chmielewski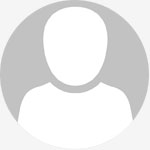 Robert joined IS in 2005. Over the years he has developed considerable experience in designing online workflows to support personal/reflective learning, educational blogging, complex/multiple marking, peer-assessment and extra-curricular employability initiatives. Whilst being very familiar with most of the tools supported by the team, Robert is regarded as the PebblePad/ATLAS system expert. He is currently advising programmes on sustainable ways to move their dissertation marking online. Robert has a master's degree in Polish philology as well as PGCert in University Teaching.
Neil McCormick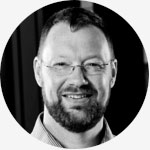 Neil works part-time as a policy officer, specialising in developing and consulting on policy and guidance related to educational technologies. This has included developing the University's opt-out lecture recording policy, introduced in 2019. Having joined the University in 2000 to do computer vision research, he then took on successive student admissions and teaching administration roles before joining EDE in 2017. Neil was born and bred in Ayrshire and can still give a decent rendition of "Tam O'Shanter" when required.
Andrés Ordorica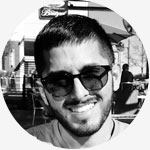 Andrés Ordorica is a learning designer and creative writer. He has designed online learning for the private sector, further education and now HE. He co-designs the online MicroMasters for Distance Learning at Scale. He is a huge advocate of democratic approaches to education and promotes accessible and inclusive learning models. He is a trustee of Artlink Edinburgh and a published writer and arts journalist.
Kelly Hall
Kelly is a Learning Technology Advisor. She is the service lead on Blackboard Collaborate which is the University's virtual classroom tool and supports Blackboard Learn, the main VLE at the University. She provides expert assistance to staff on use of these services: defining and evaluating service enhancements, managing the service plan, provide user documentation and tutor-led training. She is a graduate of the Digital Education Programme at the University of Edinburgh with a PgCert in Digital Education. She has an MSc in Information and Library Studies and has experience in both higher education and the public sector. Kelly is originally from Minnesota but has lived in Edinburgh for almost a decade!
Share