Investing in child activism
Investing in child activism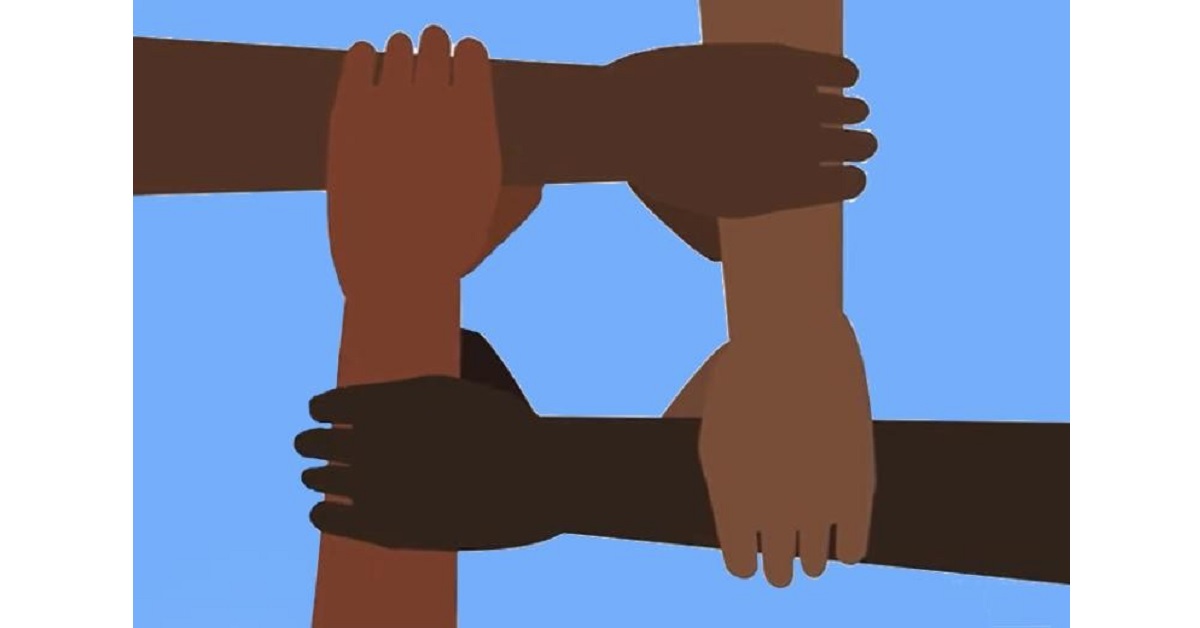 Reading Time:
3
minutes
Authors: Kay Tisdall, University of Edinburgh; and Patricio Cuevas-Parra, World Vision International.
As childhood researchers and policy experts, we come from a children's human rights perspective with an extensive interest in supporting children and young people's participation. For years, we have been exploring the implementation of Article 12 of the UN Convention on the Rights of the Child (UNCRC) and have witnessed extraordinary achievements but also enormous challenges. Unfortunately, these constraints are often embedded in adult systems and institutions that prevent children and young people from engaging in decision-making (McMellon and Tisdall, 2020). In seeking illuminating practices that manage to go beyond these challenges, we conducted a research project in Bangladesh and Ghana to explore the activism carried out by children and young people (aged 12 to 17). You can find detailed information about this study in our article Investing in activism: Learning from children's actions to stop child marriage. You can also watch the animation video Mobilising to prevent child marriages from happening.
We were captivated by anecdotal evidence from the field reporting successful initiatives carried out by child activists to stop child marriages in their communities. We thus embarked on this project and travelled to Bangladesh and Ghana to learn first-hand from this type of activism — activism that seemed to confront traditional intergenerational relations, defy patriarchal attitudes towards children, and offer new alternatives to the participation rights outlined in the UNCRC.
In order to frame this study, we used a definition from Martin (2007), who considers that 'activism is action on the behalf of a cause, action that goes beyond what is conventional or routine'. Throughout our conversations with the research participants, we found that child activists organised themselves, with the support of World Vision, to channel their actions toward preventing child marriage, which is highly prevalent in their countries. By having a clear cause, they stayed united and committed to taking direct actions to identify and stop potential child marriages. They  tended to act collectively and intergenerationally: as outlined in Ginwright's critical social capital theory (Ginwright, 2007), child activists were scaffolded by influential adults in the community who supported their activism, enabling them to become more visible and effective in achieving their desired social change.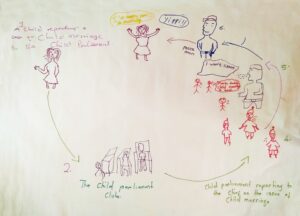 Our study found that the activism of children and young people was possible because of their investment which had four dimensions: (1) child activists were willing to use their time and energy to stop child marriage; (2) child activists were passionate about their cause, framing it as something essential for potential child brides, something that could improve their communities and something that could promote children and young people's rights more generally; (3) child activists were invested and rewarded personally, bolstered by pride and often parental and community affirmation; and (4) child activists built strong and reciprocal intergenerational relations that were used to bring adults' support to their cause.
To conclude, child activists in Bangladesh and Ghana were able to carry out direct actions motivated by a clear cause, which were fuelled by passion, commitment and energy. Furthermore, they had support provided by mentors and influential adults. Community members were initially resistant but gradually changed their attitudes. As a result, child activists contested social norms and the status quo concerning decision-making. They also transformed the views of their parents, communities and stakeholders about the value of children and young people's motivation to make a change.
References
Ginwright, S. A. (2007) 'Black Youth Activism and the Role of Critical Social Capital in Black Community Organizations', The American behavioral scientist (Beverly Hills), Los Angeles, CA, Sage Publications, vol. 51, no. 3, pp. 403–418 [Online]. DOI: 10.1177/0002764207306068.
Martin, B. (2007) 'Activism, social and political', in Encyclopedia of activism and social justice, Thousand Oaks, CA, SAGE Publications.
McMellon, C. and Tisdall, E. K. M. (2020) 'Children and Young People's Participation Rights: Looking Backwards and Moving Forwards', The International Journal of Children's Rights, Leiden, vol. 28, no. 1, pp. 157–182 [Online]. DOI: 10.1163/15718182-02801002.
About the authors
Patricio Cuevas-Parra is the Director of Child Participation and Rights at World Vision International. Kay Tisdall is Professor of Childhood Policy and part of Childhood & Youth Studies, Moray House School of Education and Sport, University of Edinburgh.
Source
A blog re-posted from World Vision International.
Photo credit: World Vision International