Empty Classrooms, Broken Futures
Empty Classrooms, Broken Futures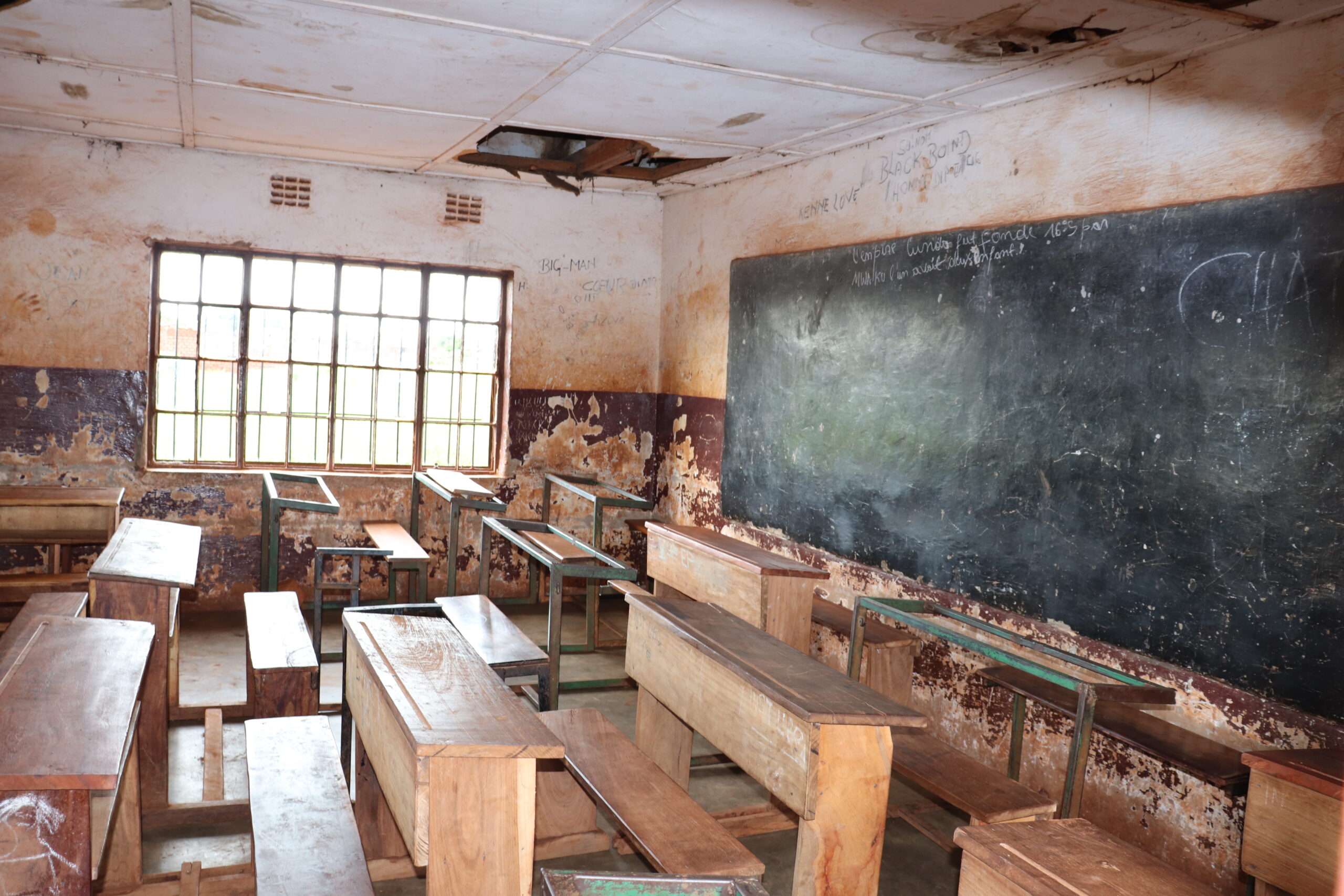 Reading Time:
3
minutes
As millions of children remain out of school around the world, children's charity World Vision UK has launched its Empty Classrooms, Broken Futures campaign as part of its wider efforts to end violence against children.
As any parent will be all too well aware, the coronavirus pandemic has forced schools to shut across the globe – leaving children stuck at home, and caregivers juggling home-schooling with their own work and other responsibilities. It's been a challenging time, to say the least. But while children in the UK have hope of heading back to the classroom this month, a staggering 24 million children globally may never return to school even once the pandemic has passed.
The economic impact of COVID-19 has left families struggling to put food on the table – we know this to be true in Britain. And in some of the world's most challenging contexts, like the Democratic Republic of Congo and Syria, it's meant that domestic and child abuse and children being forced into exploitative situations has increased – stopping children from accessing the education they deserve and need. Sadly, the reality is that many children facing these abuses will never go back to education, even once schools are reopened again.
This is extremely worrying, and a growing problem. In August 2020, aid agency World Vision surveyed families across three provinces in Afghanistan, finding almost half of parents planned to marry a child off in the next 12 months. And in one area in southern DRC, cases of teenage pregnancy doubled during lockdown compared to the previous year.
We've estimated that coronavirus has put four million extra girls at risk of child marriage over the next two years, while as many as one million girls across sub-Saharan Africa may never return to school after falling pregnant during COVID-19 school closures. Millions of children are also estimated to be at risk of child labour, and being forced into begging on the streets to help supplement family income.
Eleven-year-old Mariam has experienced first-hand the devastating aftershocks of the pandemic. She used to enjoy going to school, but when coronavirus reached her village in Afghanistan, her family lost their income. In desperation, her mother arranged for Mariam to marry her 21-year-old cousin for a price of $3,000.
"I told my family not to accept this request because I was unhappy" says Mariam. But with five children to feed, her mother felt she had no other choice. Mariam is now living with her new family who won't let her return to school. Instead, she is forced to work long hours as an embroiderer, though she also attends a World Vision learning centre when she can.
The UK government has pledged to ensure all girls around the world get 12 years of quality education – but how can they possibly make this happen, if they don't protect them from the violence which is stopping many from going to school in the first place?
This summer, the UK will host the G7 summit, bringing together leaders of some of the world's most powerful countries to discuss the global agenda. World Vision is urging the government to use this moment to prioritise protecting children from exploitation and abuse and addressing the barriers to education many, like Mariam, face. Ahead of the summit, we're also asking supporters to write to their MPs, calling on them to show their public support for this issue.
This is an opportunity for Britain to show leadership on the global stage and make a difference for generations to come. The past year has been catastrophic in so many ways. But as we look to build a better, fairer and safer post-COVID world, we have an opportunity to turn our promises to the world's most vulnerable children into practice. History will not look kindly on us if we don't act now.