There are many times when you may need to check submission dates and times for coursework or exam hand-ins. The way you do so will depending on the mechanism used to submit.
The following instructions are for when a student has submitted via the Gradescope link within Learn.
Go to the course in Learn and find and select the link to Gradescope.
Select the assignment name within Gradescope to open. Select Review Grades.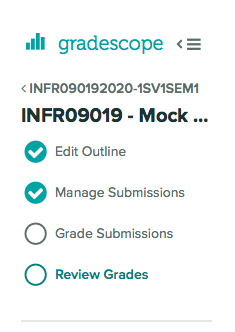 Sort by the Time column header to see which submissions were made after the deadline.

---
Associated links
Reporting on submission times in Learn
Share