There are many times when you may need to check submission dates and times for coursework hand-in. The way you do so will depending on the mechanism used to submit.
If the student has submitted via the Learn assignment tool, the easiest way to do this is via a Learn report called 'submission times'.
Go to the course in Learn and select Grade Centre>Full Grade Centre in the Course Management Panel.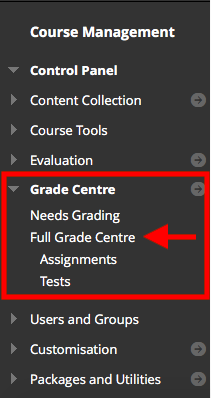 Select the Reports tab>Submission Receipts
You can select the criteria for searching. If you wish to search all submissions, select User Name = Not Blank. 'Select Go'.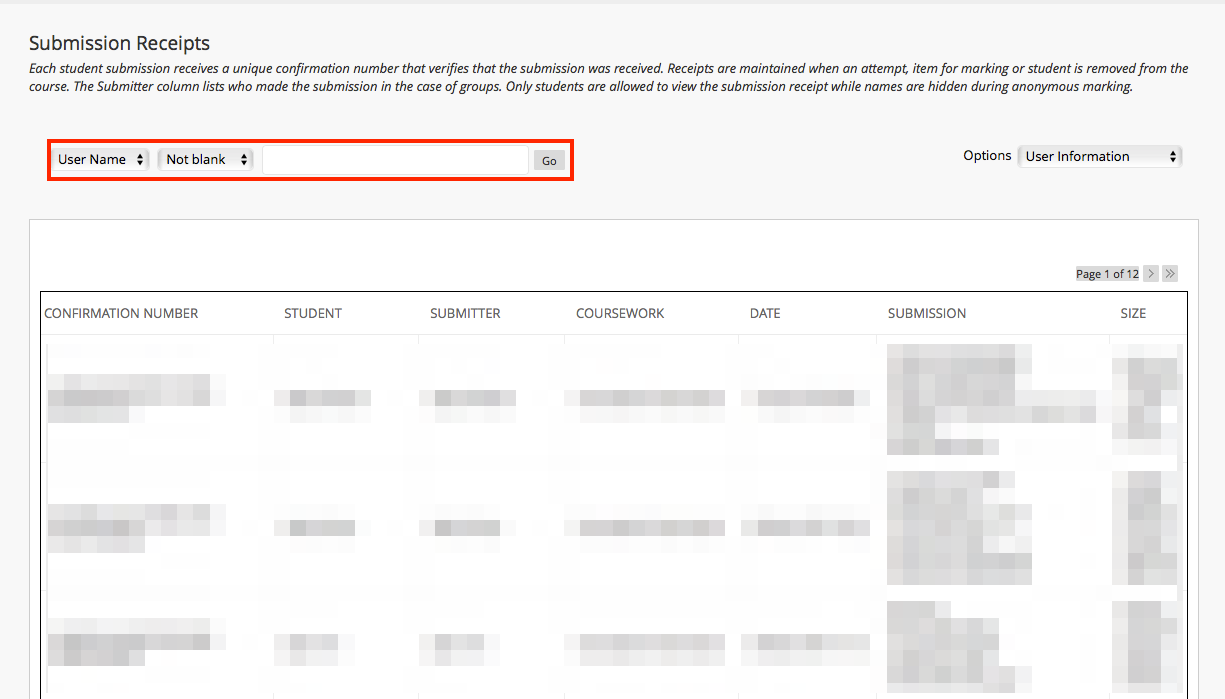 You will see a report which includes Student Name, Receipt ID, submitted files, size of submitted files, and date and time of submission. You can sort by any column header. Sort by Date to quickly see which submissions were made after deadline.
---
Associated links
Reporting on submission times in Gradescope
Share