If you teach a large class and use Turnitin as a submission tool, you will notice that by default, the submissions are indexed across multiple pages.
If you wish to see all submissions on the same page you can change the default for the number of submissions Turnitin displays per page.
Open the Turnitin submission via Learn and select the 'preferences' tab.

change the 'items per page' from the default to '1,000'. Select 'submit'. Turnitin will now always display all submissions on the same page.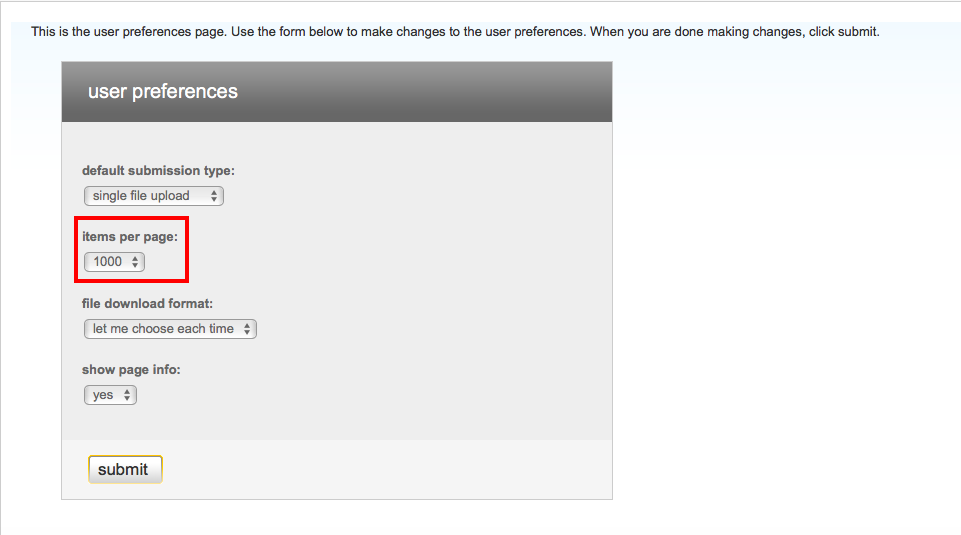 Share