It is innovative learning week again, so, as in previous years, I joined the meteorological walk up Arthur's seat. Here we are, measuring the temperature and pressure at the summit trig point.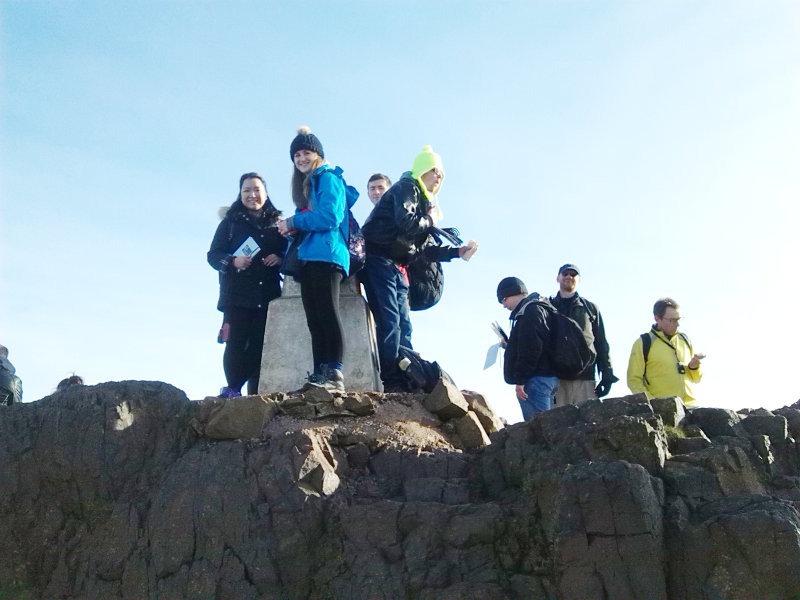 The atmosphere was in hydrostatic equilibrium just as much as in 2014 and 2015: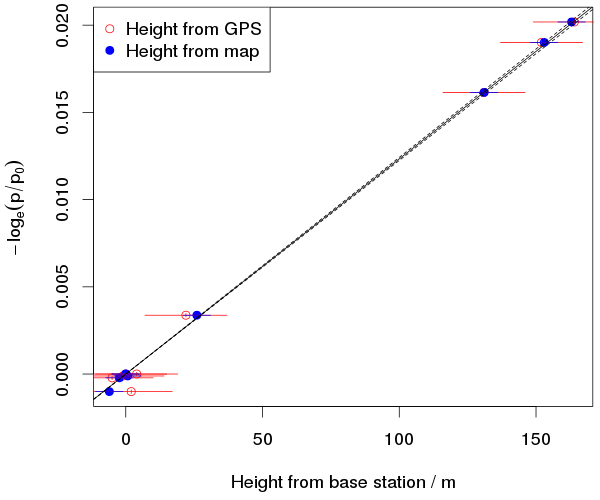 (see 2014 post for details). If anything, the points form an even better straight line, possibly because the pressure was very stable, changing little over the course of the walk. Part of the reason I got such a good straight line was that I again dragged our classic precision aneroid barometer up the mountain. Not that it is particularly large or heavy, but it is surprisingly hard to get it in and out of a small day rucksack.
We made an additional measurement on this year's trip: gravity, using another of our vintage instruments. This was really part of a 4th-year research project to measure the gravitational anomaly caused by the mountain — local changes in gravity do not affect the meteorological measurements much. Although gravity comes into the hydrostatic equation, the small difference we recorded between the top and bottom of the hill is not enough to affect the graph I show above. Here are both of our classic instruments in use on the walk.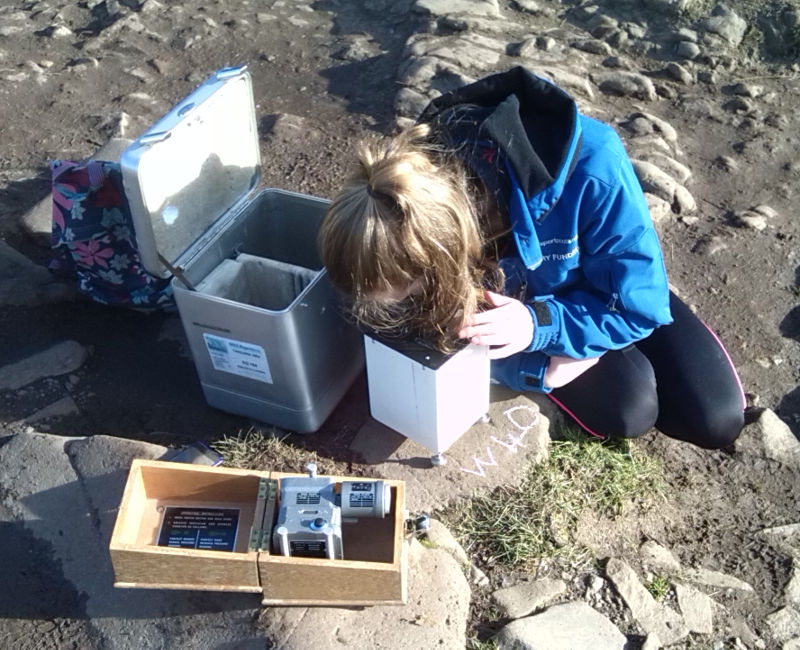 The weather was very much pleasanter than in previous years: cold, clear, sunny and calm. The views were beautiful, with snow on the distant hills (not that it shows up on photos taken with my smartphone), and even a little bit near the summit of Arthur's seat itself.

I should add that we are grateful to Historic Scotland's ranger service for permitting us to carry out educational activities in Holyrood Park.