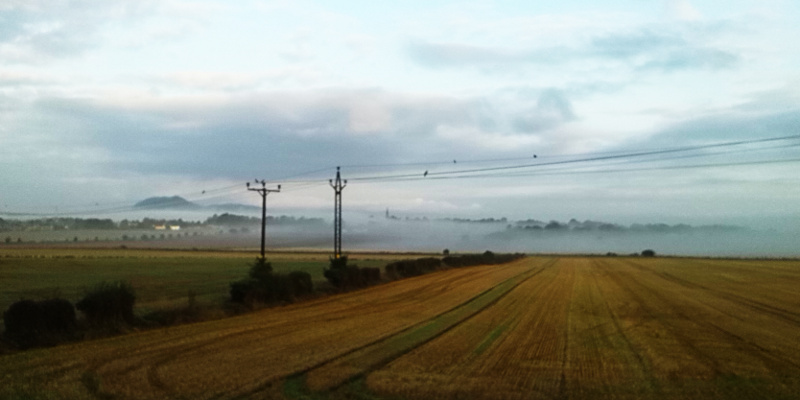 I pulled off the A1 this morning to take photos of a spectacular ground fog, with some trees, churches and Arthur's Seat sticking out of it. I would not like to say for sure whether it was advection fog or radiation fog. The wind was very light and was coming in from the East, i.e., from the North Sea, so what little wind there was, was probably bringing warmer, wetter air over colder ground. But the fog did not seem to be confined to a coastal strip, and the sky above the fog was at least partly clear. So maybe radiation fog is a better guess.
The photo is taken from the junction of the A1 and the A6094, near the memorial stone for the Battle of Pinkie Cleugh (1547).
The quality of the photo isn't very good because it was taken with my mobile phone. As previously noted, the phone's camera isn't great.