The eruption of the Bárðarbunga volcano in Iceland rumbles on. It is having no observable effect on the MLS SO2 data, (See earlier posts here and here) but that is hardly surprising; it is not a very explosive sort of eruption. However, the record from our gravity meter has been showing a sprinkling of rather sharp earthquake signals over the last week or so.
At first, I didn't know where these were coming from; the program that makes the plots only marked earthquakes reported by the USGS to be magnitude 5.6 or above. In general, that is about the strength that is easily seen in the gravimeter record. But it can detect smaller earthquakes if they are sufficiently close and fails to detect larger ones if they are very far away. I suppose I should use a distance-based filter. In the meantime I have lowered the cutoff to magnitude 5.0 so that the current series of Iceland quakes get labelled.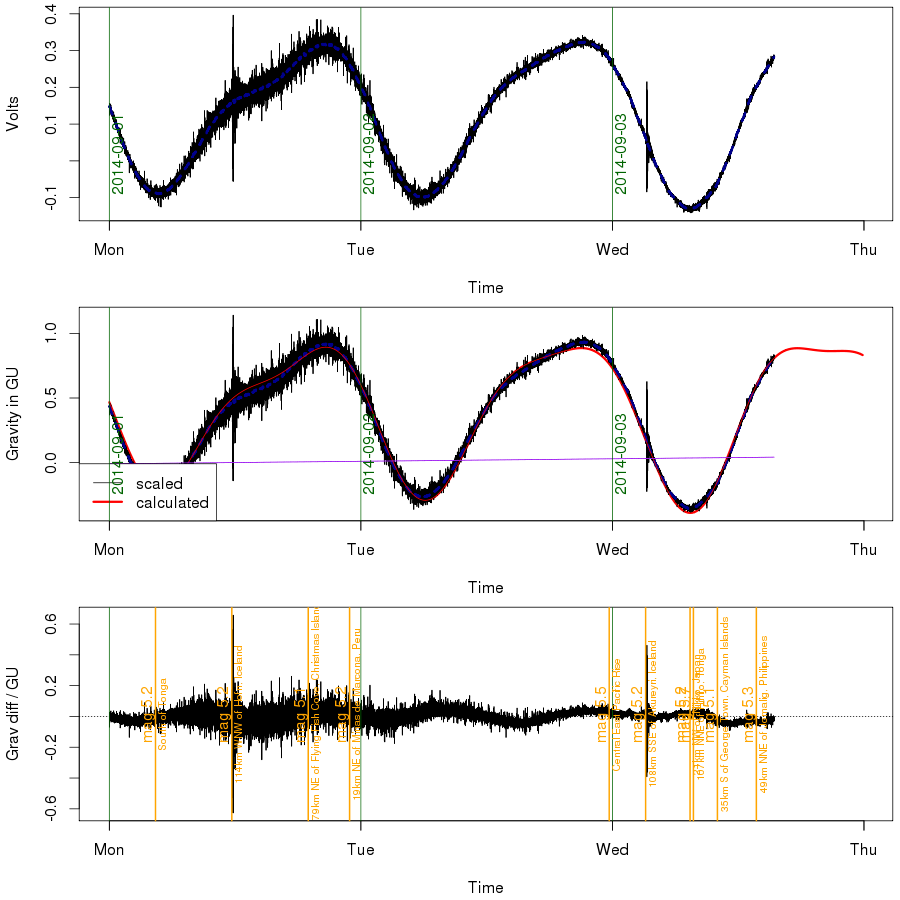 This plot shows two of the Bárðarbunga earthquakes: one in the middle of Monday, one near the beginning of Tuesday.
And yes, Bárðarbunga. Really. The Silvio Berlusconi jokes just write themselves.