Visiting my native village (Helsby, Cheshire) over the holidays and continuing to find myself spotting examples of cross-bedding.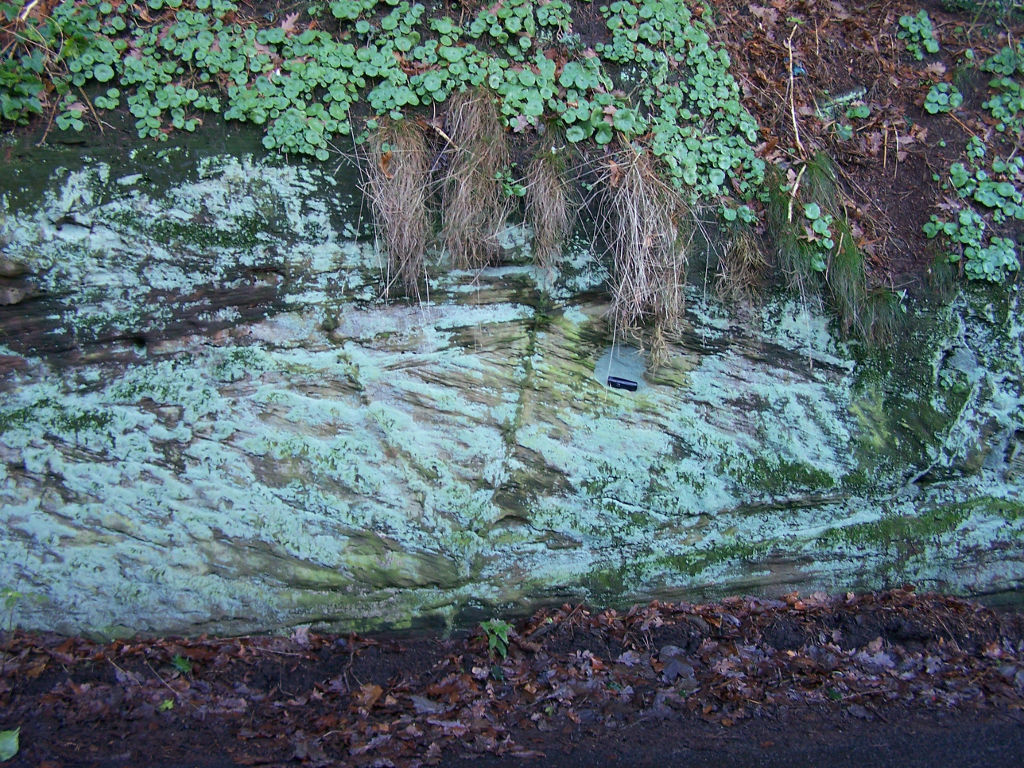 This is Triassic sandstone, laid down in a desert environment, so the cross-bedding is quite large: the little flashlight is 9.5cm long. Helsby Hill is the type location for this formation: the Helsby sandstone formation, part of the Sherwood Sandstone group. There are lots of places around the hill like this where roads are cut down into the rock, exposing the bedding.
On the top of the hill you can't see the bedding, but you can see some nice deformation bands
It is very clear how they have eroded less quickly than the surrounding rock.