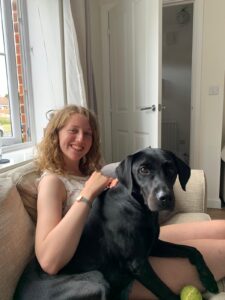 As Jess prepares to leave Edinburgh after a year studying the MSc International Development, she writes a final blogpost reflecting on her time here at the School of Social and Political Science. Farewell, Jess! Make sure you check out Jess' other posts about postgraduate life linked at the bottom of the blog.
"Indeed, this has been one of the happiest years of my life. I have made amazing friends, enjoyed my course, and fallen in love with Edinburgh."
Blog by Jess, MSc International Development
When I was trying to decide what to write my last blog post on, lots of things crossed my mind. The recurring theme in all my ideas was how much I have enjoyed this year. Therefore, it made sense for this blog post to be a reflection on this year to provide an overarching view of what it's like to study at postgraduate level at Edinburgh.
Settling in to a new city
It was a strange start to the year. It felt familiar yet unfamiliar. I came to Edinburgh having completed an undergraduate in England so I knew what it was like to study for a degree and live independently. On the other hand, I was starting a new subject and living in a city that I had only ever visited for a long weekend.
However, I settled into postgraduate life at Edinburgh quickly. This was mainly aided by how sociable my course mates were from the very start. We had a Facebook Messenger group chat before coming and we met up on the first day of Welcome Week. It was easy to make friends with people on my course and this helped with my transition from history to international development.
Study, work and an Edinburgh Christmas
The first term flew by. I was not only making friends and getting used to studying again, but I also became a copyeditor at the student newspaper and started working as a student ambassador. I was always busy but I enjoyed this and felt like I was making the most of my time as a student. It occasionally felt tiring to have all of this going on when the nights were drawing in and the days felt short but the Edinburgh Christmas markets added warmth to what was a windy winter.
After Christmas, I came back to Edinburgh refreshed and excited. My life was much the same as first semester, but I now had the bonus of feeling more settled. I started going to Hearts FC games which made me feel even more at home because I used to go to football matches so regularly back in England. Mixing both my university life with goings on in the city like the football solidified the feeling that I belonged in Edinburgh.
Dissertation and placement
April brought both cherry blossom to the Meadows and also my dissertation. I was originally daunted and sad to be leaving my teaching behind but I enjoyed the flexibility of my dissertation. I completed a placement in May and June which gave me some structure and also experience that is valuable for my CV. I also took time to take day trips to areas around Edinburgh: St Andrews, Loch Lomond, and North Berwick being a few examples. The dissertation period was less stressful than I thought it would be because the length of time I was given to complete it meant that I could throw myself into other things.
Final weeks in Edinburgh: Fringe and friends
Having handed in my dissertation, I cannot believe how quickly this year has gone. I am spending my last couple of weeks in Edinburgh enjoying the Fringe and winding down after a hectic (in a good way) year. A couple of friends visited me after my dissertation was due and they all remarked on how happy I was. Indeed, this has been one of the happiest years of my life. I have made amazing friends, enjoyed my course, and fallen in love with Edinburgh.
I am sad to be leaving but I know that one day I will be back in the city I now call my second home.
More posts from Jess on postgraduate life
Jess has written a number of posts this year on postgraduate life at the University of Edinburgh, catch up here: