Would you believe me if I told you that a Ted talk changed everything in my life?
I was in my final year of under-graduation studying economics. To be very honest, I wasn't enjoying the subject anymore. I was studying as I had to graduate and obtain good grades. I was confused about my future plans. I didn't know what I would be doing after I graduate. Some days I wanted to do an MBA and some days I wanted to continue with economics. The reality is that I was lying to myself all those days.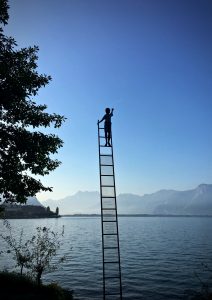 One day while scrolling through the innumerable Ted talks on my smartphone, I stumbled upon Dr Brian Little's who is a personality psychologist. After watching the video I remember feeling a level of excitement I hadn't experienced in a long time throughout my under-grad studies. However, I could not act upon my excitement as I was about to graduate with an economics degree and pursuing psychology seemed like as impossible as travelling at a speed of light. I took an internship in one of the corporate companies whilst trying to figure out what I wanted to do for the rest of my life. The internship was like the worst time I could possibly have and it made me realize I wasn't meant for a corporate job. I was badly confused and completely distressed. When asked by one of my loved ones what it is that I wanted to do I could only utter a single word: psychology. It's like I managed to bring forth to my conscious mind what was sitting peacefully inside my unconscious mind ever since I watched the Ted Talk. That is how my career transition journey began: from Maynard Keynes to Sigmund Freud.
My decision wasn't welcomed by anyone except my family and a couple of friends. Everybody questioned me and my decision and made me feel like I was about to commit the worst mistake of my life. 'There's no career in psychology', 'Are you going to be a doctor of mad/insane people?', 'Why psychology?". In my country psychology as a subject is still in its nascent stage. That is why people become quite surprised when they get to know you're pursuing psychology. A lot of people still ask me 'Why did you leave economics?'. I guess these questions will forever haunt me. In the beginning there wasn't a single day when I wasn't challenged by my own decision to pursue psychology. There were many moments when I could hear myself talking that I am going after something that's totally impossible. There were three things that kept me going:
Support of my family
A powerful quote by Elon Musk: "When something is important enough even if the odds are against you, you should still do it."
Imagining how different my life would be if I don't give up
With no background in psychology, I had very limited college options not just in my home country but abroad as well. And getting rejections from those 'limited options' felt as if the universe was conspiring against me. When finally, I started getting acceptances from universities the pandemic happened and I had to put off my study plans due to the prevailing uncertainties.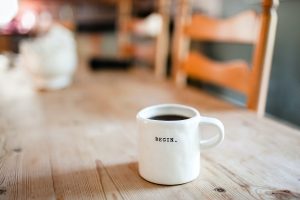 It has taken me 4 years to secure a place to study psychology in one of the most prestigious universities in the world. I feel happy and grateful. The journey hasn't been easy. Seeing my friends getting somewhere while I was still stuck challenged me in ways I never thought of when I first decided to change my field. But it was all worth it. I am so glad that I watched that Ted talk. It has brought me closer to understanding not just other people's mental processes and behavior but mine as well.

Share