With the new release of Noteable in August 2022, ISG have configured a new way to connect your Learn course to Noteable –  Noteable LTI 1.3.
The Noteable LTI 1.3 integration has been successfully set up in Learn and Learn Ultra and the old connection method for Noteable will be switched off by 16th September. If there are any old links in any of your courses, they will break. Please simply delete them and add the new Noteable LTI 1.3 instead. Instructions below.
Step 1. Select the Noteable LTI 1.3 link from the Tools menu.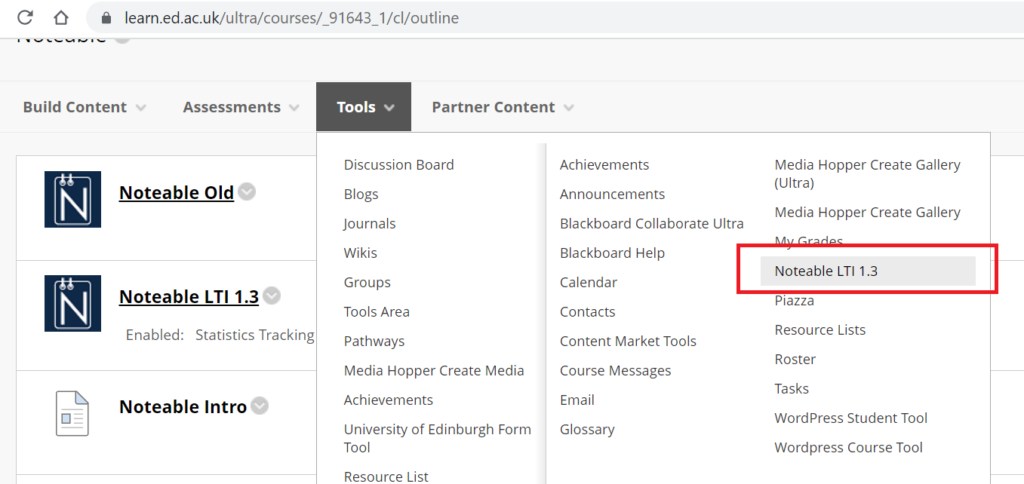 Step 2. Check the settings and then click on Submit.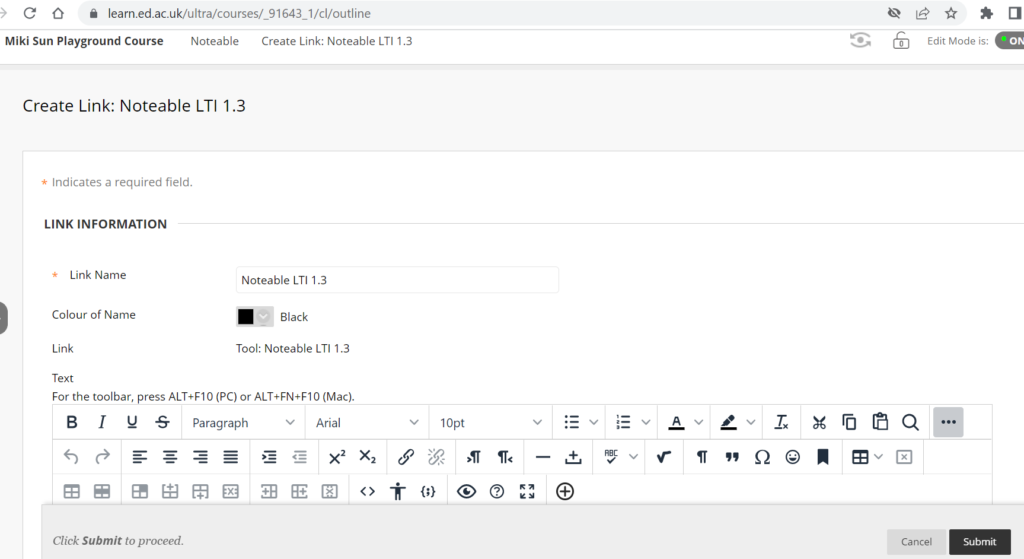 Step 3. The Noteable link will appear in the Learn course page. Click on it, it will launch on a new tab.
Share