If you are scheduling a session in Blackboard Collaborate and you are expecting more than 250 participants, you must select the Large Scale Session option within the Session Settings.
Please note: a Large Scale Session is designed around you presenting, and opportunities for participants to interact are limited. See below for further information.
Instructions for scheduling a Large Scale Session
Select the Live Classroom link in the main course menu to open Collaborate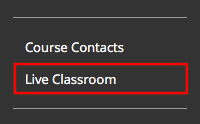 Select the Create Session button

Enter the Event Details. Please note: you can *not* schedule a recurring series of large classroom events. You will need to schedule each individual large scale event.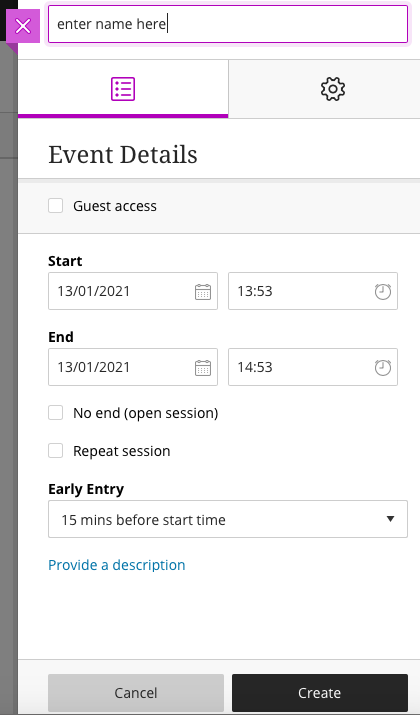 Select the cog icon to access the event settings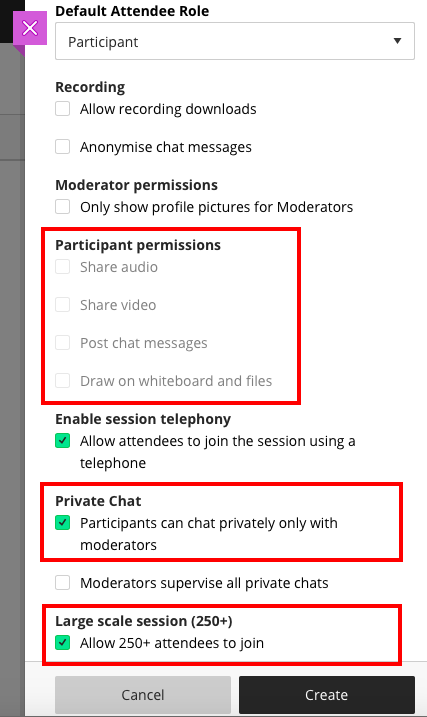 when selecting 'Large scale session (250+)' you will notice participant permissions are disabled. If you want to manage chat within your large scale session be sure to select 'private chat'. This will ensure students can send chat messages to moderators. If you do not select this, you would need to manage questions by asking participants to raise their hand, and then changing their permission within the session to moderator or presenter, in order to give them audio privileges.
---
Related links
Collaborate Virtual Classroom: Learn integration guide
Share