Please read through the following guidance well in advance of any submission deadline you have.
Check file type
The Learn assignment tool will accept any file types but check the instructions for your course to see which file types are required for your individual assignment.
Check file size
If you are submitting very large files, this will affect the time it takes to upload…
Internet Connection
… We therefore strongly advise that you submit your assignment using a reliable and fast internet connection.
Check Browser
Wherever possible, use a computer and browser you are familiar with, or a computer in the public access labs, when submitting an assignment. You can check your browser compatibility from the Browser information box on the My Institution page inside Learn.
Submission Deadlines
Do not submit the assignment minutes before the deadline, because then you will have very limited time to change computers or report a problem if there is one.
Troubleshooting
If you do have a problem submitting your assignment try these troubleshooting steps:
If it will not upload, try logging out of Learn / MyEd completely and closing your
browser. If possible try using a different browser.
If you do not receive the expected confirmation of submission, try submitting again.
If you cannot resubmit, contact your tutor by email attaching your assignment, and if
possible a screenshot of any error message which you may have. (see below).
If you have a technical problem, contact the IS helpline (is.helpline@ed.ac.uk). Note the course name, type of computer, browser and connection you are using, and where possible take a screenshot of any error message you have.
Always allow yourself time to contact helpline / your tutors if you have a problem submitting your assignment.
Submitting a Learn Assignment and checking submission has been successful
Locate the assignment submission box. This will usually be in the "Assessment" content area…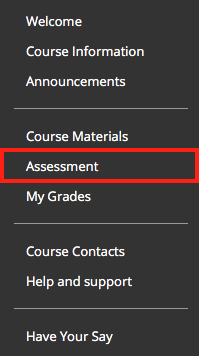 … and the "Assignment Submission" folder…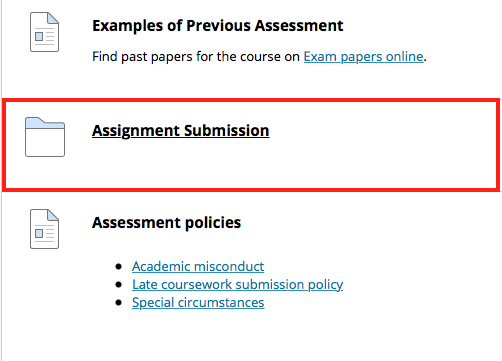 In almost every case your submission will be a file, or files to upload to the Assignment drop-box. Do not use the "Write Submission" button unless you have been explicitly told to do so. Once you have successfully submitted an assignment, it will be visible in the Assignment Submission section.
Submission is a two-step process: upload the file, and then submit. If you are uploading more than one file, continue to select the 'Browse My Computer' button for each file you are required to upload. Once you have uploaded all files, select Submit.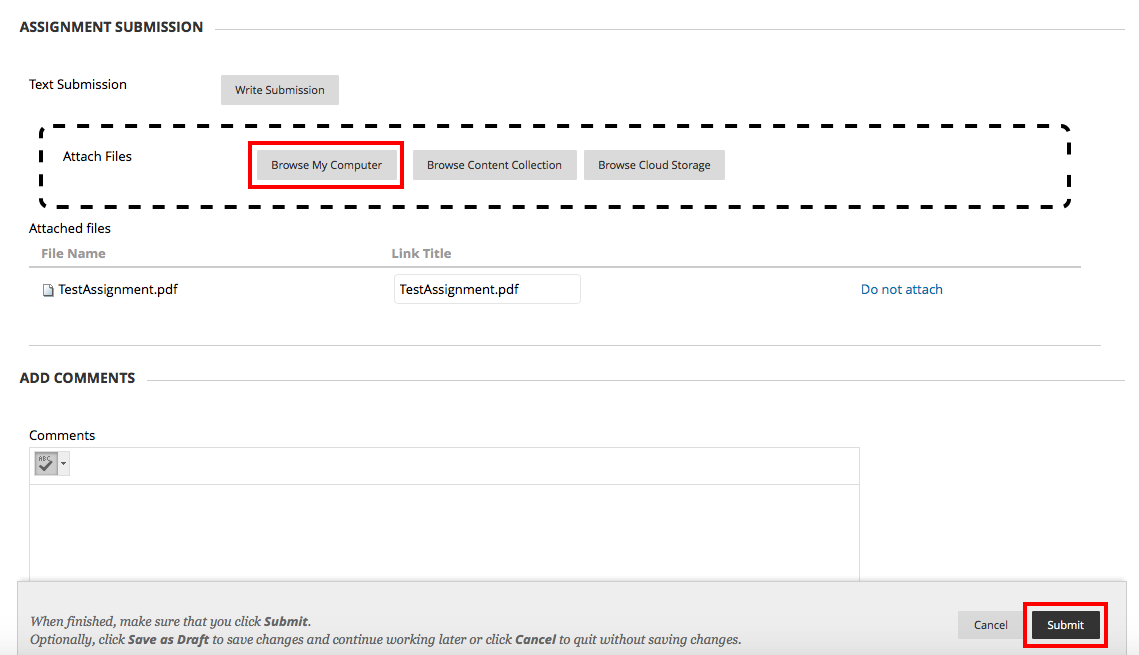 Selecting Submit will submit the assignment and receipt will appear at the top of the screen meaning the submission has been successful. The unique id number which acts as proof of the submission will also be emailed to you. Please check your email to ensure you have received confirmation of your submission.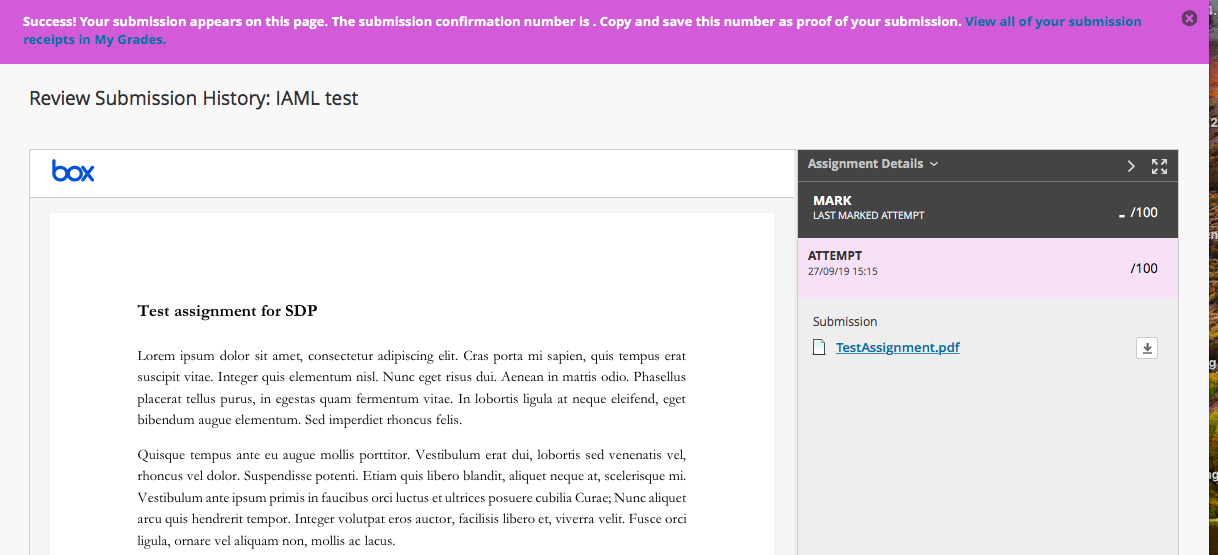 Further information can be found on the IS support pages here: https://www.ed.ac.uk/information-services/learning-technology/virtual-environments/learn/assignments-marks-feedback/assignments
Share