I am on holiday in Lanzarote, in that gap between the end of teaching and the onslaught of exam marking. The island is, like all of the Canaries, made mostly of volcanic basalt, but the flatter parts are often covered with a layer of wind-blown sands.
While poking around the seaside resort of Costa Teguise, I came across this odd piece of landscaping.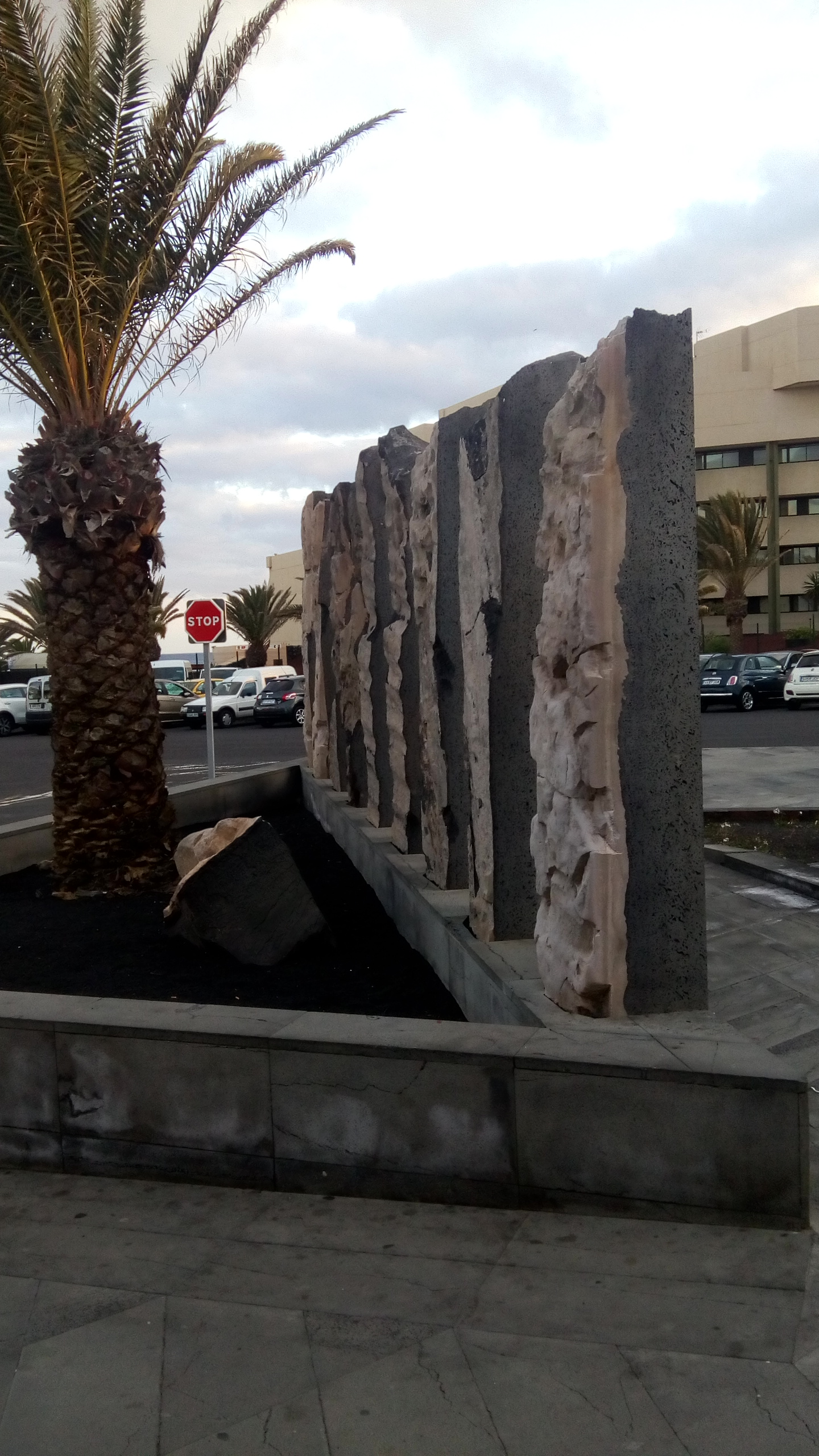 The monoliths are cut from a lava flow which has had a layer of sandstone deposited on top of it. The lava contains many gas bubbles. Its top surface is uneven; the sand has filled up the dips and bumps.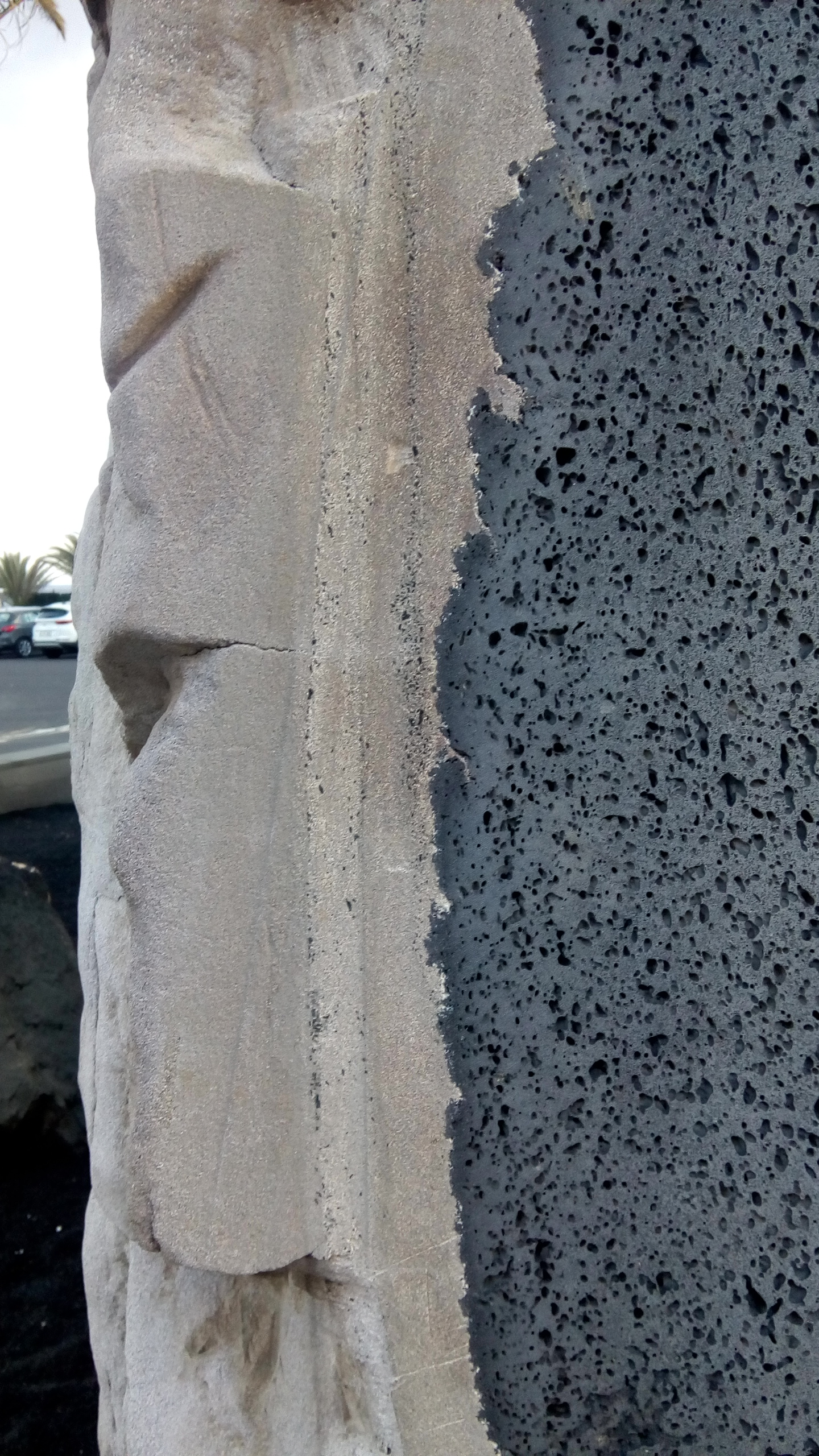 It is clear simply from its colour, that the sand is not produced by erosion of the basalt. The geological guidebook says that some of the sand was produced  by marine life at a time when the climate and ocean currents were very different from those of today. The wind spread the sand inland, adding to it dust, blown from Africa.
I am aware that there is a potential pitfall awaiting the rank amateur who attempts to interpret a rock that someone else has sliced up and stood on end: I do not know for certain which way was originally up. In this case I am pretty sure that the sand was deposited on top of the lava. If the lava had flowed over the sand, then the sand would have a layer that was thoroughly cooked.