I have spent the last week on the 4th-year geophysics field course (see earlier posts here and here). I'll blog about that soon; I want another little look at the data first. The first thing I did once I got home was to go on another field trip — the first year day trip to the East Lothian coast, just a few miles from where I live. We do like to get new students out to see some actual rocks as soon as we can after they arrive here.
The first stop is this splendid chunk of Devonian sandstone at Pease Bay.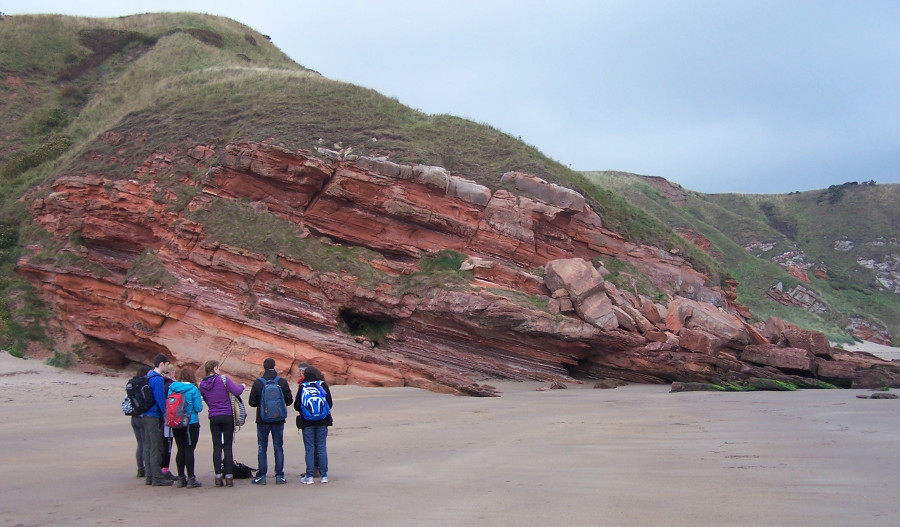 When you get up to it, it is full of detail, such as this dramatic bit of cross-bedding.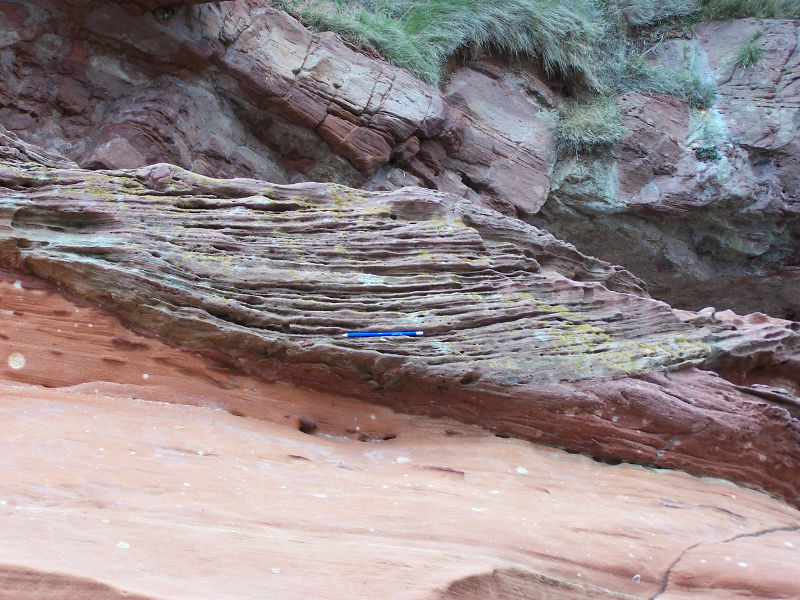 The view east along the beach gives a sneak preview of the next site: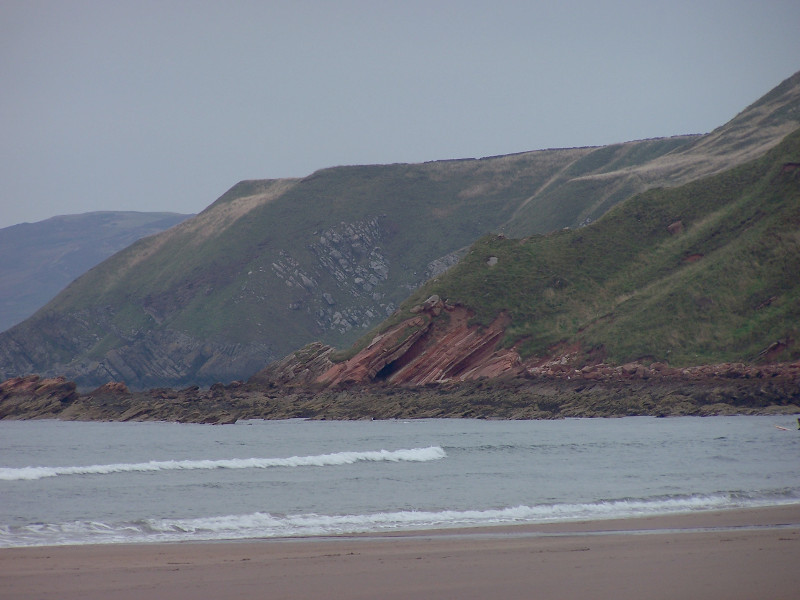 The near headland is more red sandstone dipping one way, but the next headland along is something entirely different, dipping in a quite different direction.
Stop 2 is the famous unconformity at Siccar Point, which I mentioned in a post earlier this year. You can tell that you are near a dramatic change of rock type even before you get there, just from the drystone walls, which are made partly of hard, grey, greywacke and partly of softer red sandstone.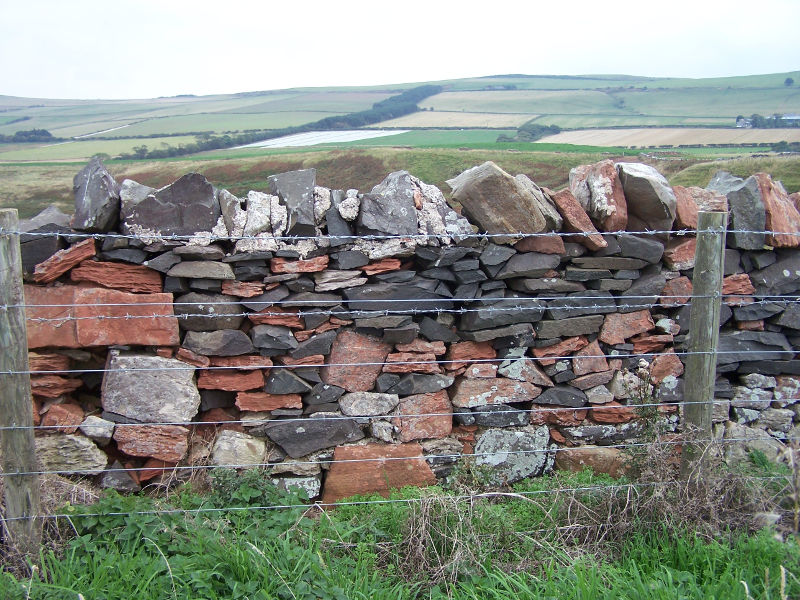 The unconformity can be seen clearly as you approach it down a steep grassy bank; the almost-horizontal red Devonian sandstone contrasting clearly with the older, almost vertical beds of Silurian greywacke.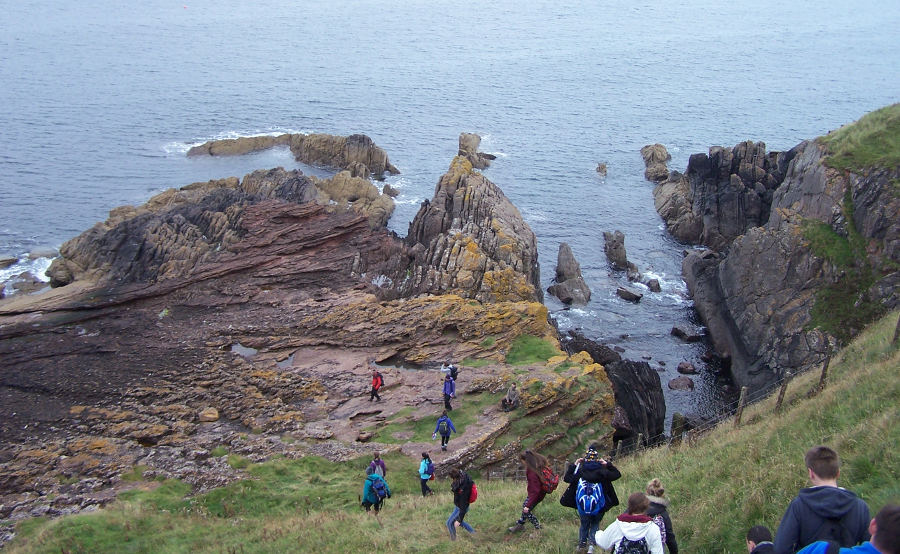 Once down the bank and onto the exposure you can stand right on top of the 80-million year gap. (Disclaimer: size of time gap very approximate.)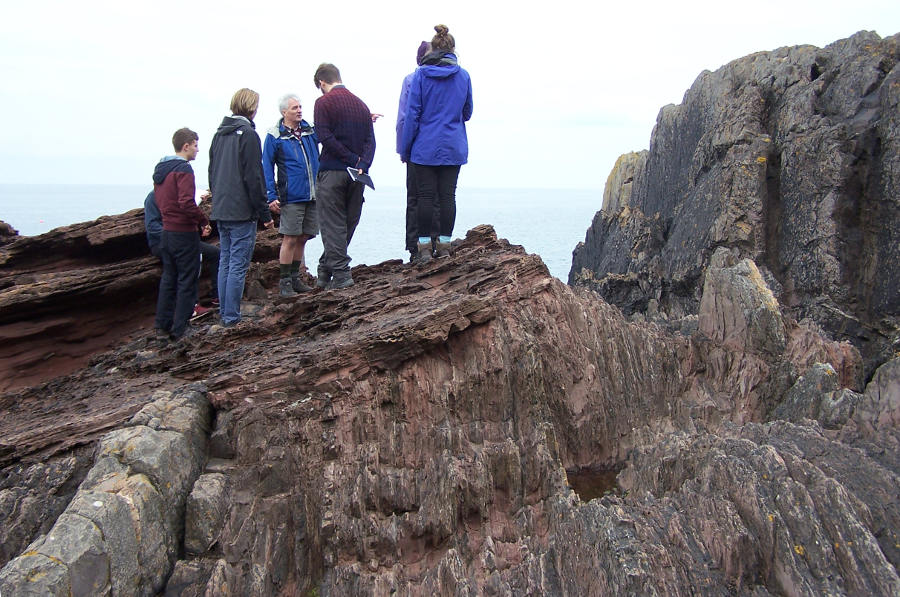 You can even get down and see how the Devonian sand was deposited into the cracks in an ancient land surface made from the Silurian rocks.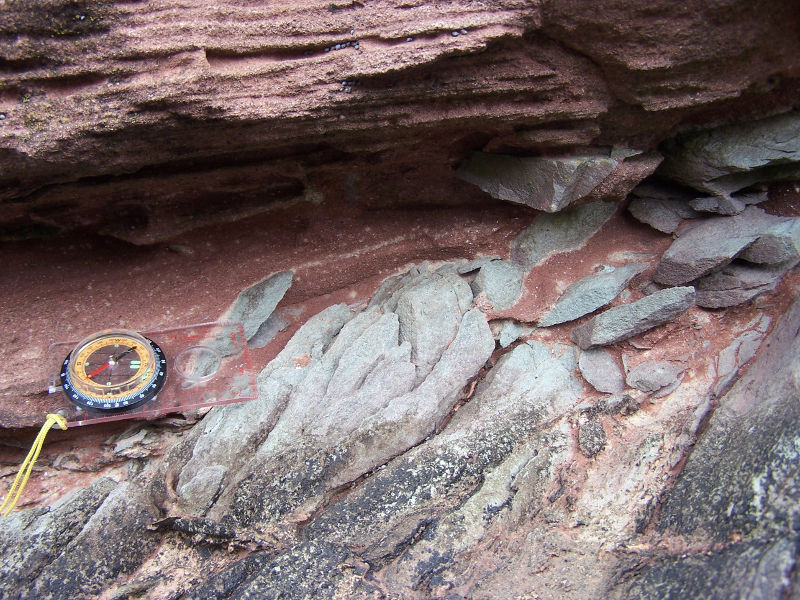 As a bonus, the weather was pleasant. The only downside was that the overcast sky made the light rather dull for photography; the pictures really don't do justice to how dramatic the site is.