It is innovative lounging laundry learning week (ILW) again: a brief respite from lectures and a chance to do some other educational activities for both lecturers and students. I have been on two outings this week; I am blogging the second one first as the first one has some data to show that I have not yet finished massaging analysing.
Wednesday's activity was a minibus outing to the Eskdalemuir Observatory: a place I have mentioned before in this blog. True to the grand Eskdalemuir tradition, the weather was very unlovely indeed. This panoramic shot gives a fair impression of the site and the weather, but not of the allegedly splendid view in the background.


The site was chosen as a nice, quiet spot to measure the Earth's magnetic field, away from such tiresomely magnetic things as electric tramcars. The long-term variations of the field are measured in this charmingly rustic wooden chalet. It is all wood, too, with brass fittings; any iron has been  carefully eliminated from the structure.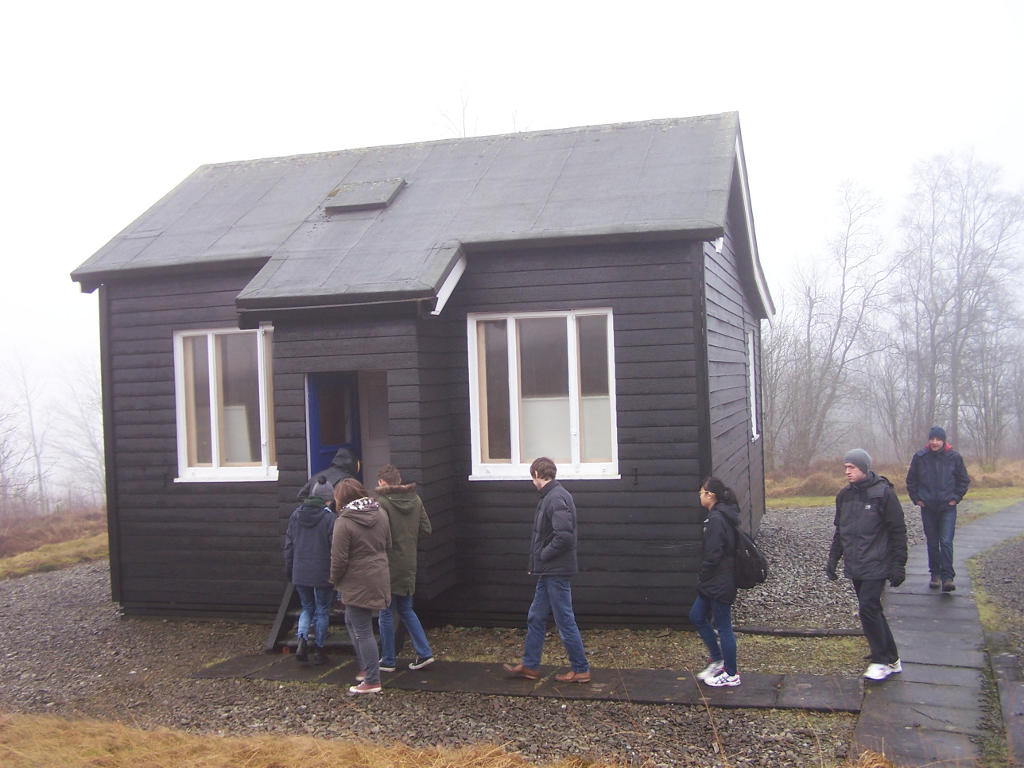 The actual spot where the field has been measured since the early 1900s is the top of this pillar.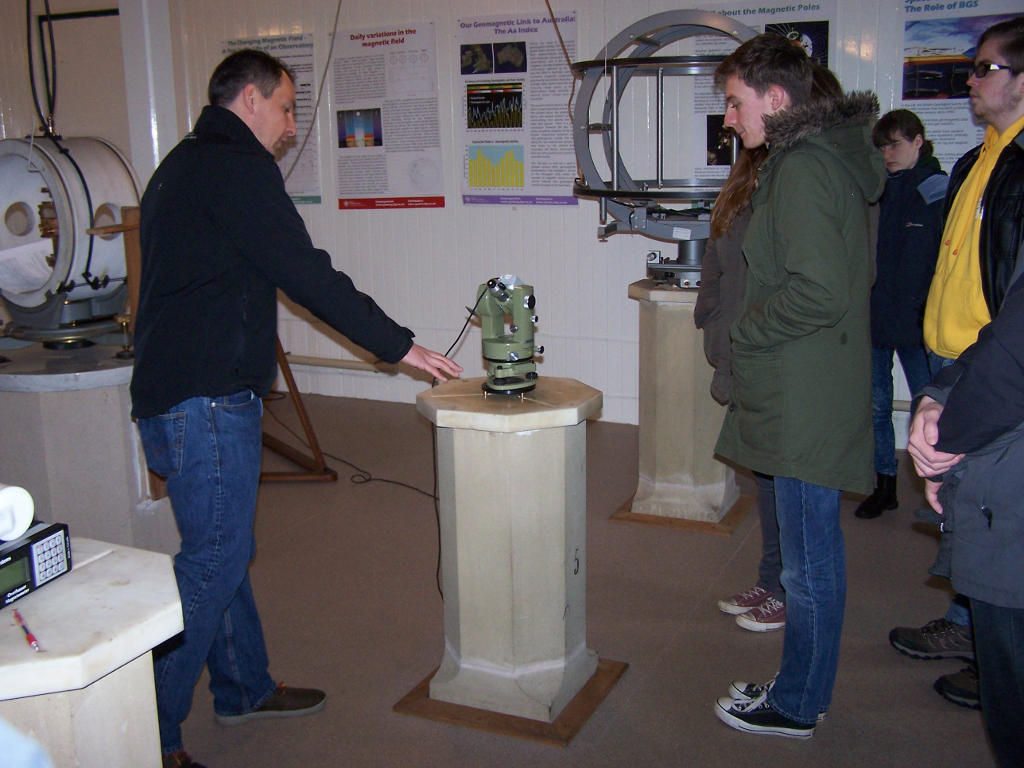 The rapid variations of the field are measured in this underground vault. When the observatory was opened, the equipment filled the vault.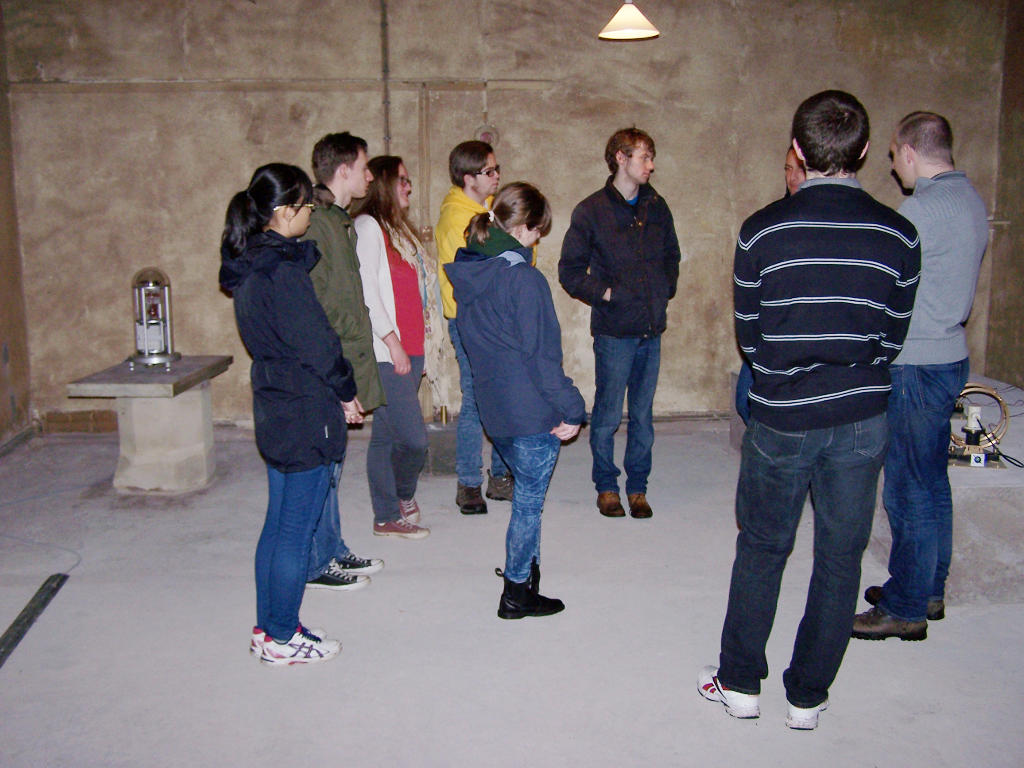 Nowadays, it all fits in that glass bell-jar thing. The vault is still doing a useful job, though: its steady temperature helps the contents of the jar to provide reliable data.
The site is jointly used by BGS (who do the magnetic and seismic measurements) and by the Met Office. Eskdalemuir is one of the few remaining manned weather-observing stations, but a large part of the Met Office's work here is to test out new sorts of automated weather-monitoring equipment.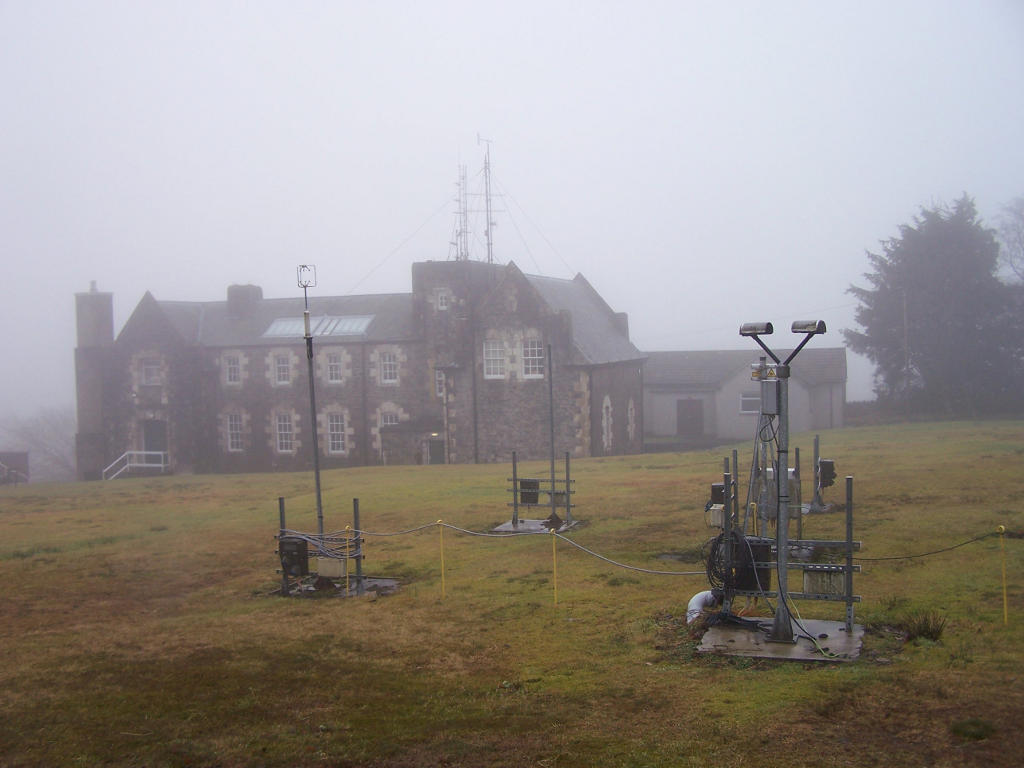 And the site is, of course, haunted by the continuing presence of Lewis Fry Richardson, the father of numerical weather forecasting.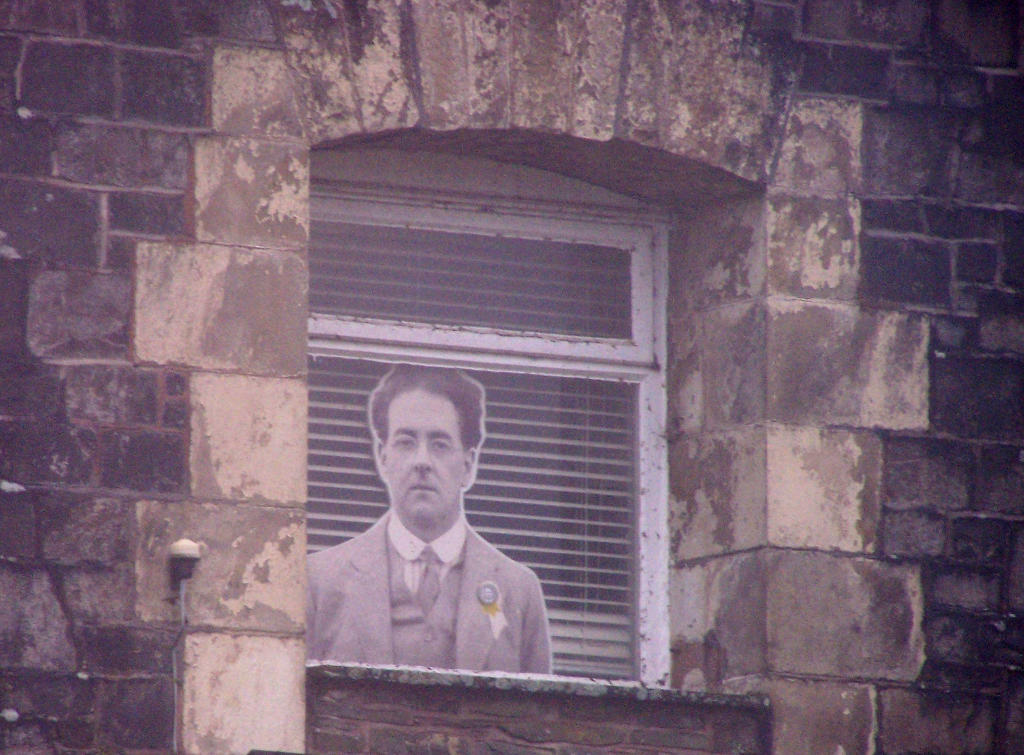 Very many thanks are due to Ian, Chris and Ciaran for showing us round. Hopefully, we can go back next year; we might even get to see what the view looks like.