Just a quick update on what the blossom I posted about earlier in the year has turned into. The gooseberries have done well and been picked. The plums and cherries have been a big fat zero. As predicted, the cooking apples are looking good but the eating apples have fruit on only one tree out of the three.
But the exciting thing is that apricot.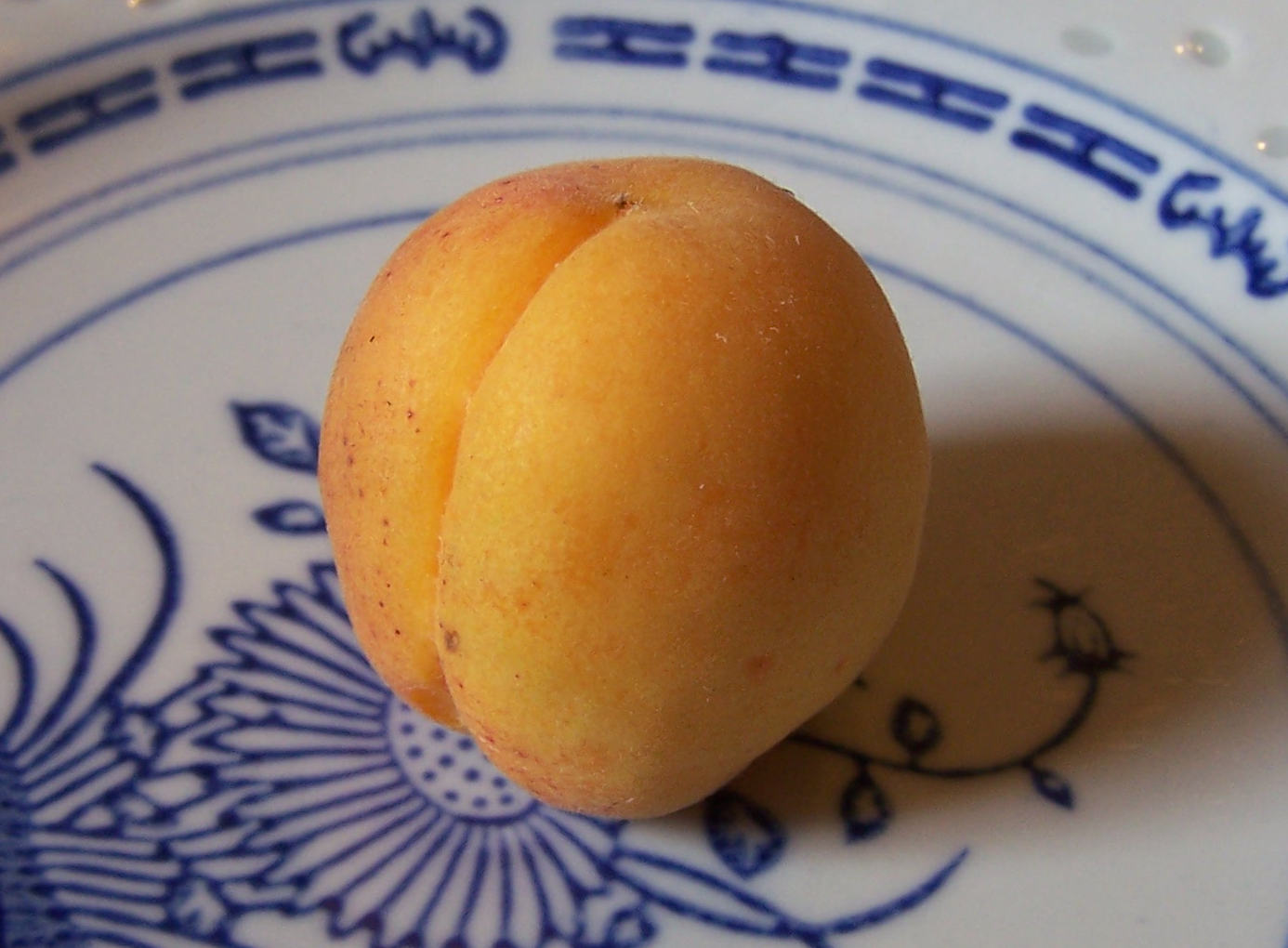 It did indeed ripen, and we got to eat it before the snails (apart from one small nibble). Not bad for 56°N!