Turning momentum into action
Turning momentum into action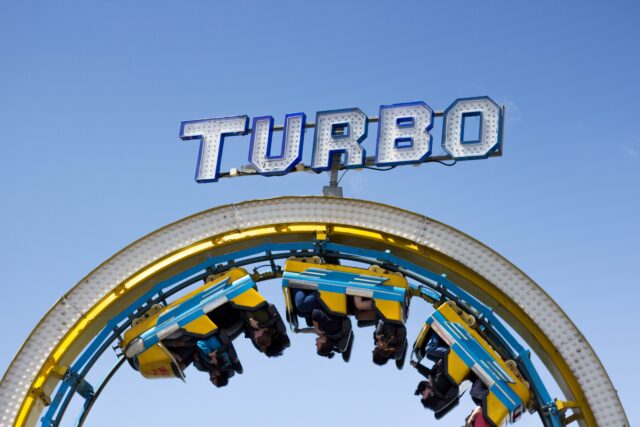 It was super to connect with staff from FutureLearn and other educational organisations and HEIs yesterday at the FutureLearn Partners' Forum, which reflected on how we can turn the online learning momentum of the past 18 months into further action.
For those of us already working in the online education space when the pandemic hit, it's been interesting to watch how the circumstances threw online learning into the spotlight, and the question on everyone's lips has been, is online learning here to stay or will academic providers retreat back to traditional methods of teaching? There's no doubt online learning isn't going away, it's already hugely embedded in many higher education institutions; we've been delivering online courses and degrees for nearly two decades now and there's no stopping us! But it's not always the right mode of study for everyone, and it's ok to say that out loud.
Here's my 5 takeaways from the Forum:
When online learning is integrated across an institution, it brings a better learning experience for all
It was a lot easier for the University of Edinburgh to pivot to online last year because our services were already set up for online students. Careers Service, Disability Service, the Institute for Academic Development already provided support to online students – so this made it a lot easier to suddenly meet the needs of campus students who found themselves accessing everything online. The infrastructure was in place, and remains in place going forward.
Horses for courses
It's great to get to use this saying in the context of actual courses! Just because you're looking to learn more about equine nutrition and equine behaviour doesn't mean that our online MSc in Equine Science is right for you (although if you think it might be, then do check it out).  Learners need choice – choice in mode of study, course length, qualification/award, topics – so they can find the course or degree that suits them best.  I'm a massive advocate of online learning, but that doesn't mean I'd choose it if I was 18 again and considering my options. Going to a study in a different city, living with new people, cooking and managing my finances was, for me, a critical part of growing up. Yet for someone else, studying online might be the perfect fit because they don't have to relocate or can fit studying around the demands of their life or enable them to work and study at the same time.
Serving content cold online isn't enough
Community is a key aspect of online learning – our online learners never stop telling us how much they love connecting with other students from around the world.  So you can't just take a lecture and plonk it online – it needs wrapped in dialogue and other learning opportunities to explore and engage with it further with others. Discussion forums are a super simple way of doing this – students can connect with one another, share ideas, engage with academic teams – and the diversity of what each student can bring to the table is what makes this really special. It's different, too, from a campus conversation because often those studying online are often doing so part-time, which means they have a load of other things going on in their life which can influence their perspectives and, ultimately, drive better outcomes for learners.
We need to pull people in rather than push education at them 
The approaches to marketing degrees and courses can really vary; as a marketer I'm really aware of this. I want to tell you about our online learning portfolio. I want to tell you stories about our students, because they are so very inspiring! Ideally, I want to use the student voice to articulate why I think our courses and degrees are so good; they say it better than me and I'm sure you'd rather hear from them than me.  These stories will hopefully pull some learners towards our degrees and courses but I hope it's not in an 'in your face' kind of way.  But if it's not for you, that's ok. See Horses for Courses.
Think big, start small, act quickly
I take no credit for this phrase but I think it's good advice. Andrea Burrows, Managing Director UK at Online Education Services, threw this one to the floor yesterday during a panel talk. It's particularly good advice whether you work in a massive institution where it can take a while to get the cogs moving, or a small company where you lack resources.
Without a doubt, the pandemic has raised awareness of online learning amongst people who'd never used it before, and even the uptake of communications technologies such as Zoom might make that transition to learning online a little easier for some.  Online learning isn't "the answer" to everything and we won't see campus degrees vanish from the face of the earth. But for the right person, at the right time in the right format, it could be just perfect.
(Photo by Charlotte Coneybeer on Unsplash)
Share