New Year, New Skills
Happy New Year from the Educational Design and Engagement team!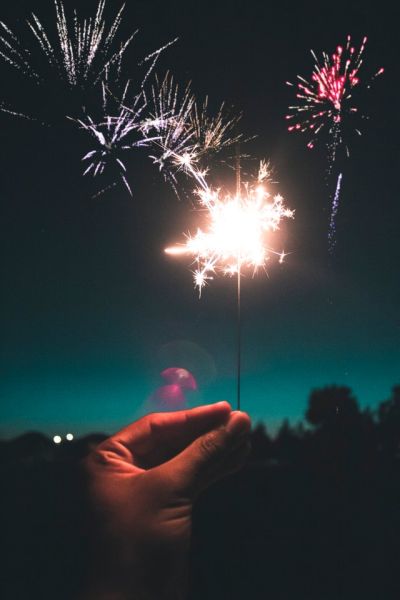 The New Year is traditionally a time for new starts and resolutions. This year why not make a resolution to learn more about the learning technology tools and services provided by the University.
There is a variety of courses and workshops to choose from catering to new and advanced users. All the sessions offer hands-on experience combined with practical and pedagogical tips for using each of the tools.
A very brief description of the courses on offer is given below. If you find one of interest, please click on the tool name to find out more detailed information and links to the respective booking channels.
We look forward to seeing you!
Note: All links open in new tabs.
Upcoming courses include:
Creating a welcoming environment for students in Learn
Building an accessible course in Learn
Building communities in Learn using blogs, wikis and discussion boards
Creating and managing groups in Learn
Good practice for online submission through Learn
Learn Grade Centre Overview
The Introduction to QMP course gives an overview of the main aspects of this online assessment tool: creating questions; creating assessments; accessing results and reports.
The course covers setting up assignments in Learn; interpreting similarity reports and electronic marking using the Turnitin Feedback Studio.
There are two courses available on our media management system:
An introductory course introducing the web portal and creating and uploading media.
A subtitling course introducing automated and manual methods to add subtitles to media.
The course gives you a hands-on introduction to using the Media Hopper Replay lecture recording system.
The course introduces new moderators and presenters to the Collaborate virtual classroom. There will be a discussion of the various roles and ettiquette as well as hands-on practice.
Top Hat is an electronic voting system that encourages greater engagement between presenters and the audience as well as between students and the presented content. There are now two Top Hat training sessions:
An introductory course to familiarise new users with how to create and present questions to an audience.
An advanced course taking a more in depth look at the question and presenting options available as well as more general aspects of question authoring.
Blogging to build your professional profile will introduce you to the new Academic Blogging Service and provide an overview of the benefits of professional blogging, writing for blogs, understanding privacy, copyright and open licensing, and how to amplify your blog with social media.
Courses available include the blogging course above as well as sessions on copyright, licensing, using open education resources and creating GIFs.
For services not listed here please contact us via IS Helpline for availability. Some services offer 1-1 or bespoke training in Schools rather than regularly scheduled sessions.
Image attribution: Selective Focus Photography of Sparkler by Javon Swaby on Pexels is licensed under a Pexels license
Share