NHS Lothian and it's four Health and Social Care Partnerships are playing their part in the biggest vaccination programme the country has ever seen, to help protect the population from Covid-19.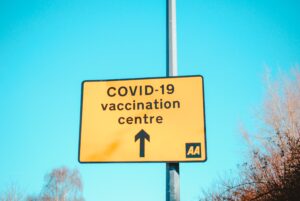 In Webinar 11 of our Research during a Pandemic series, Pat Wynne and Ellie Hunter joined us to share their perspectives as they lead the vaccination programme for NHS Lothian.
Mulling over the challenges, successes and learning opportunities, Pat and Ellie give a candid account about bringing colleagues from the NHS, corporate partners and the Armed Forces together; thinking outside the box; and vaxi taxis . 
A really overwhelming programme, physically, mentally and emotionally, delivered by a truly inspiring team!
(Photo by Hello I'm Nik on Unsplash)
(Photo by Courtney Hedger on Unsplash)