International Clinical Trials Day is held every year on 20th May.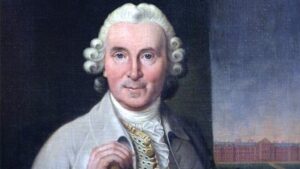 The day celebrates the anniversary of the first clinical trial in 1747 by Edinburgh born naval surgeon James Lind into the causes of scurvy (a condition caused by lack of vitamin C) on board the HMS Salisbury.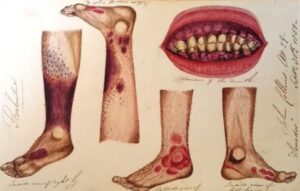 At the time there were many conflicting ideas about how to treat scurvy, Lind confronted this uncertainty by treating his patients within a clinical trial, comparing 6 proposed remedies:
A quart of Cider each day
Half a pint of Seawater each day
25 drops of elixir of Vitriol (Sulphuric acid), 3 times each day
Nutmeg-sized paste of Garlic, Mustard seed, Horseradish, Balsam of Peru and Gum Myrrh, 3 times each day
2 spoonfuls of Vinegar, 3 times each day
2 oranges and 1 lemon each day
Two sailors were allocated to each treatment arm for 14 days, and the trail showed that those who received the citrus fruit treatment experienced a remarkable recovery.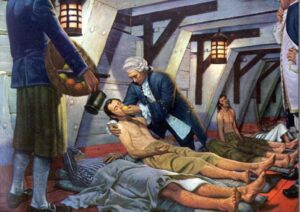 In 1748, Lind retired from the Navy and undertook professional qualifications at the University of Edinburgh before publishing "A Treatise of the Scurvy' in 1753 and 'An Essay on the Most Effectual Means of Preserving the Health of Seamen in the Royal Navy' in 1757.
Even though the importance of Lind's findings were not recognised at the time, 40 years later an Admiralty order was issued to supply lemon juice to its ships. Scurvy disappeared almost completely from the Royal Navy.
Edinburgh CRF's Education Programme and Patient and Public Involvement teams will be marking this important day with a variety of online activities including:
If you would like to follow our activities please follow us on Twitter @EdinburghCRF @WTCRF_Education @EdCRFPPI #ICTD21 #ICTD2021 @EdinUniECTU