The summer is finally here and after all that we have had to endure, it feels like a long time coming.  The opportunities for us to go out and feel the sun on our skin, visit with family and friends and partake in some of the activities we have missed so much during the pandemic is a welcome relief from the cold, wet winter days.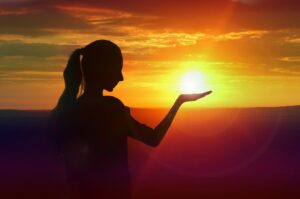 Taking time to savour these moments and make them count is a priority for us all as we don't know which way the coin is going to land over the coming months.
If these last few months have taught us anything, it's how precious life, moments and feelings are. So take this time, rest and recharge. We'll be back with a new webinar at the end of July, so watch this space!