International Clinical Trials Day on May 20th allows us all to take time and reflect on how far we have come in clinical research since James Lind undertook the first clinical trial on HMS Salisbury back in 1747.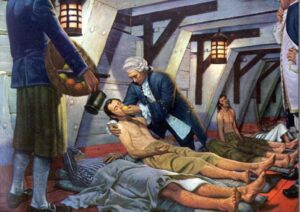 Throughout the last 15 months, Covid has had us all running in circles. Lockdowns, roadmaps and protection levels have become our main focus, but International Clinical Trials Day 2021 also felt like an opportunity to share with our community what has been happening behind the scenes with our nursing teams.
Prof Alex McMahon, Executive Director, Nursing, Midwifery and Allied Healthcare Professionals in NHS Lothian obliged us by sharing all of this work and giving us his frank perspective on living through Covid.