8th September 2023:
We are delighted to announce the opening of our new show at ECA Library, sidereal. the afterimage, presenting a selection of work from ~ sidereal. the afterimage, by Barbara A. Morton of Entropie Books.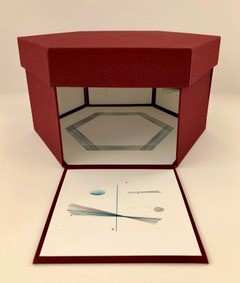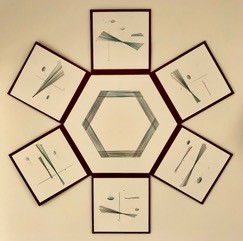 sidereal. the afterimage
~ sidereal. the afterimage is a new chapter of creative composition by Barbara A Morton.
The exhibition takes its title from the distinctive signature piece ~ sidereal. the
afterimage which achieves an extension of intention and originality in the
expression of poetry, book-making, drawing, and design.
The accompanying pieces, likewise, demonstrate ambition and creative reach,
both technically and imaginatively, and serve to maintain and develop Barbara's
ongoing purpose of bringing poetry and poetic text to its aesthetic and accurate
environment ~ to encourage the reader to look, and to encourage the viewer to
read. To look closely. To look again. To look ~ for longer.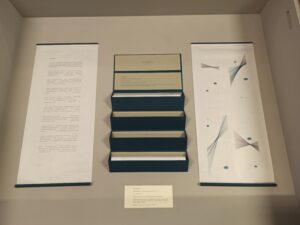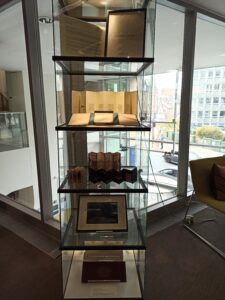 The show is at ECA Library, Evolution House (level 1), West Port, Edinburgh, until 31st October 2023. Evolution House is open to the public Monday – Friday, 9.00am – 4.45pm.