1100+ diagnoses in your pocket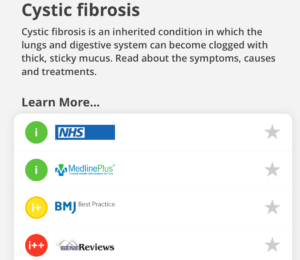 From The University of Edinburgh
---
Aimed at  students and practitioners of any healthcare profession
Provides in-hand info about every diagnosis, as you encounter any new patient
Always commences with advanced patient info
£2.99 subscription adds practitioner and expert-level professional resources*
NEW: Web app in beta at www.diagnosisview.org. You can't subscribe from there but can log in if you have subscribed through the mobile app.
---
* Free full topics: Acne, Bronchiectasis, Cholera, Cystic fibrosis, Coronavirus COVID-19, Gonorrhoea, Heart failure, Lung cancer, Nail problems, Postnatal depression, Pre-eclampsia.