Here's a #ThrowbackThursday to our recent #ECOWeek19 flagship event, "Careers in Sustainability – Explore the World of Environmental Careers."
Our panel of speakers were: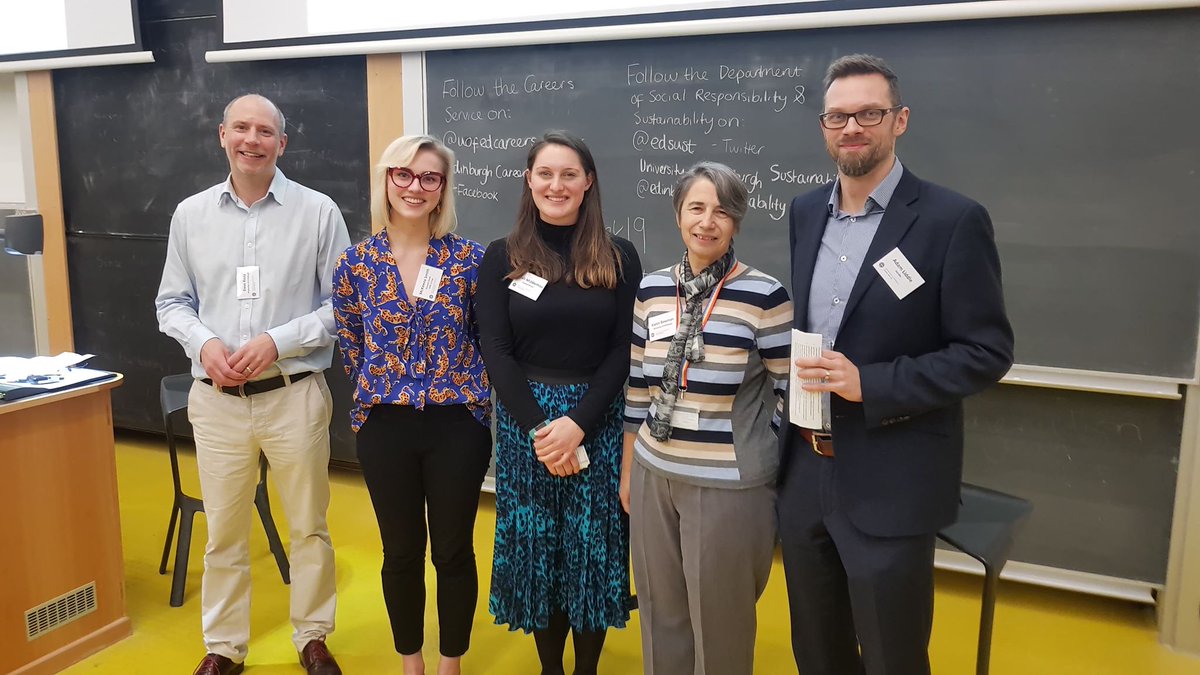 Their top tips for getting a career in the environmental and sustainability sectors are:
Get involved at university
It's really important to find groups or societies that you have a genuine interest in. You can find a list of relevant societies on the Students' Association website.
Never underestimate the value of a strong network… even at university you're starting to build a network.
Jobs and networking go together
LinkedIn is a great way to network. Also try using LinkedIn as an information resource to explore the career paths of people doing the job that you would love to do. Instead of sending them a generic LinkedIn message, explain why you connected and if they would be willing to answer a few questions via email.
Develop business awareness
Have a wider awareness of how sustainability fits into the business environment.
Look beyond what you think is the obvious route into sustainability
Consider working for smaller companies – read our advice on working for Small and Medium Sized Enterprises (SMEs).
Look upon your degree as a foot into the door of the professional world
Don't identify the apex of your career from day one. Build on your experience from university and say yes to every opportunity. Regardless of whether you have an undergraduate or postgraduate qualification, you're still going to have a lot of learning to do in your job.
Next steps?
You may also be interested in:
(Image Credit: Megan McGrath, Department for Social Responsibility and Sustainability)
(Image Credit: Megan McGrath, Department for Social Responsibility and Sustainability)
Share