Alison Parkinson, Employer Engagement Adviser and Deborah Fowlis, Careers Consultant, share some useful snippets from a recent "Career Paths in Renewables" session which was hosted by Equate Scotland.
Scotland has become a world leader in sourcing its electricity from renewables. The Scottish Government's Energy Strategy includes the target to meet 100% of Scotland's own gross electricity demand from renewable sources by 2020. This includes a new "all energy" target for the equivalent of 50% of Scotland's heat, transport and electricity consumption to be supplied from renewable sources by 2030 and by 2050 to have decarbonised our energy system almost completely. This growth is creating a demand for talent in the sector.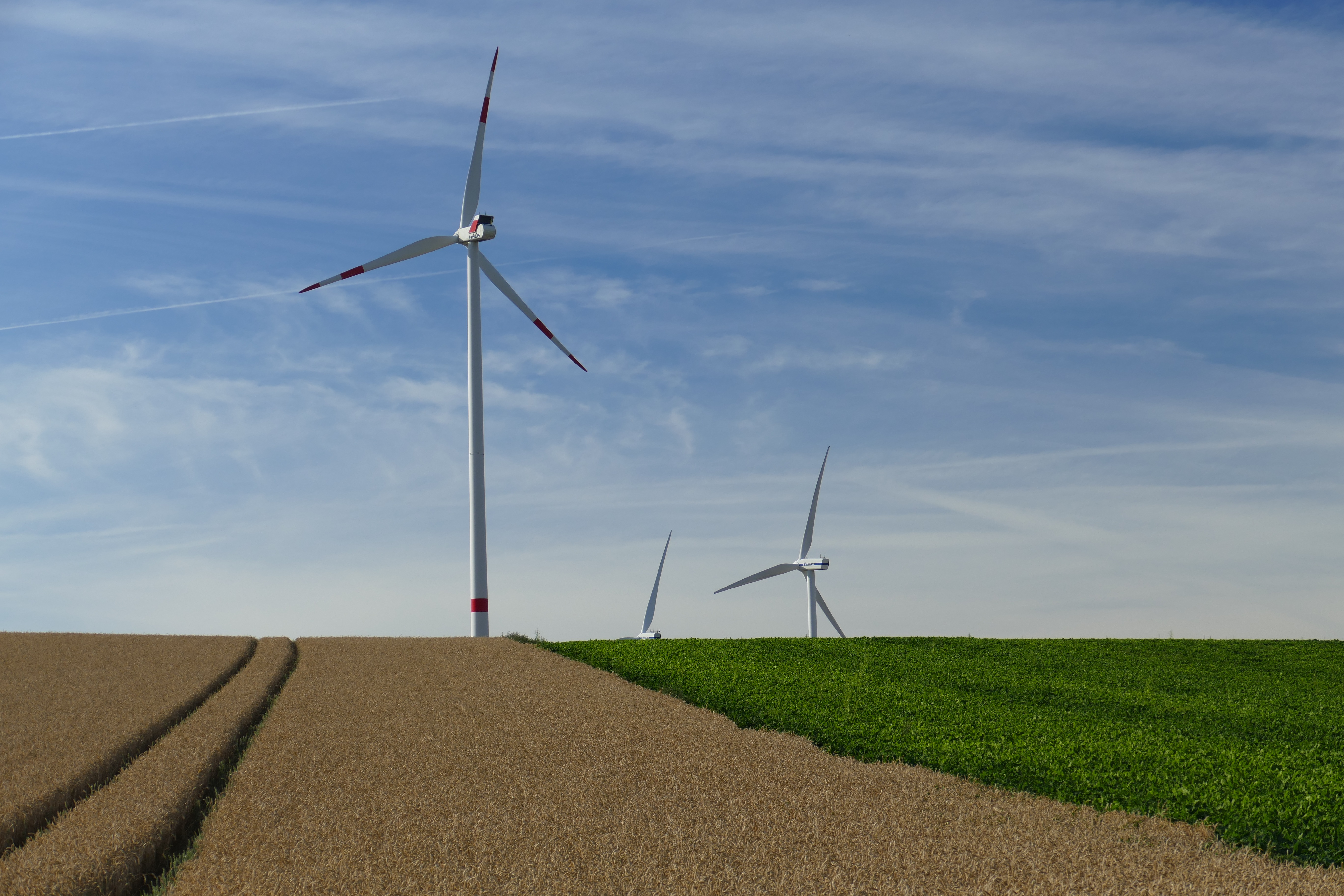 Top tips from the inspiring panel of speakers:
Giulia Agnisola, a Marine Renewables Casework Manager for the government agency Marine Scotland.
Giulia organises the process of consenting and licensing applications (i.e. government go-ahead) for offshore and marine renewable projects. She has a degree in Economics, an MSc in Ecological Economics and an MSc in Marine Planning for Sustainable Development.
Guilia, "recommended getting some key skills to help you enter the sector – such as Environmental Impact Assessment (EIA)." She gained EIA experience though her MSc in Ecological Economics.
Lorna Bennet, Mechanical Design Engineer from ORE (Offshore Renewable Energy) Catapult.
The Catapult centres are a network of world-leading centres designed to transform the UK's capability for innovation in specific areas and help drive future economic growth.
Lorna believes that, "Wind power nowadays is a case of increasing efficiency, reducing cost and improving safety, whereas tidal power is still new, with lots of research going on."
Nikki Copeland, Consents Manager for Seagreen Wind Energy Ltd (now entirely owned by SSE).
Nikki has also just set up her one-man consultancy (Blackford Glen Consulting).  She has a Law degree, followed by a Masters in Global Environmental and Climate Change Law. Nikki's work is at the start of the construction chain as she engages with Marine Scotland (the regulator), numerous environmental bodies, MoD and Northern Lighthouse Board, trying to get them to co-operate with the energy company.
Nikki pointed out that, "skills in negotiation are key in the sector as she may talk to over 50 different bodies regarding the impact a new development might have."
Fiona Grubb, OFTO (Offshore Transmission Owner) Manager, for EDF Renewables UK.
Fiona works on the 54 wind turbines in the River Forth. They provide enough electricity for all houses in Edinburgh and East Lothian. The "OFTO" is the cable part and Lorna deals with consents, finance, the legal side, engineers, contractors, Ofgem and landowners in her daily routine.
Fiona has a Management degree and highlighted that, "Previously in renewable energy, technical people managed all the commercial aspects. Now however, the commercial/regulatory aspects of a project tend to be separate and are carried out by non-technical people from all walks of life."
Anne Stevenson, Associate from ITPEnergised.
Anne has a degree in Astrophysics, an MSc in Optics and an MSc in Renewable Energy Systems and Technology. ITPEnergised is a specialist consultancy delivering feasibility, environmental planning and technical support to wind, solar, AD, energy storage and bioenergy projects, both large and small.
Anne was very positive about students being proactive and advised, "Don't be afraid to ask for things you want."
What do I need to get into the sector?  
There is a growth in the need for stakeholder management/communication skills. Need graduates who can "translate" between regulators and engineers.
Project management skills are valued.
Technical support roles are not just for those with an engineering degree- there was a physicist on the panel.
Big need for Electrical Engineers and EIA is a growth area.
Turbine design and efficiency about blades so an aeronautical background would be useful.
Where should I look for roles?
Panellists had convoluted paths in- and said this was typical. However, as the sector has grown, we are seeing growth in early entry via formal internship/graduate programmes.
Specialist recruitment agencies are also recommended.
RenewablesUK have good resources on choosing a career in wind, wave and tidal energy.
Don't forget to search for opportunities on MyCareerHub.
Some final words of wisdom…
Renewables is still a small enough community in Scotland for networking to be essential to get your foot in the door. The panel emphasised networks like Young Professionals in Renewables, following companies on social media/messaging via LinkedIn, attending conferences like All Energy (free) and joining professional bodies like IEMA as an associate.
All panellists shared a motivation to make an impact on the world by expanding the use of clean energy. They also gave a strong sense of working in very dynamic, cross disciplinary teams.
Share