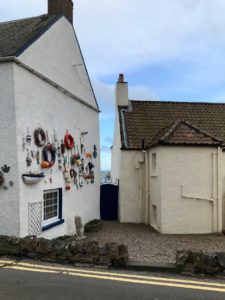 On Saturday we headed out for another CRF Group Walk and after the success of our last walk we decided to head back to try another section of the Fife Coastal Path.
This time we walked from Lower Largo to St Monans, a 10 mile route which took around 4.5 hours at a nice leisurely pace with a stop for lunch along the way.
We set off from Lower Largo and headed out along Largo Bay, walking along the beautiful sandy beach for the first few miles of this route. The sun was shining and we had amazing views, we could see snow on the Pentlands and the Lomond hills.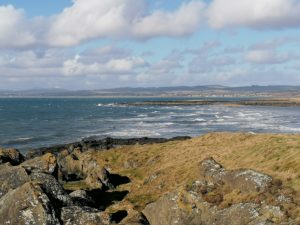 We then headed up over the dunes and followed the path over the Cocklemouth Burn. We were all quite shocked by the amount of litter which had been washed up over the beach and onto the dunes by the recent storms, it was really quite sad to see this on such a beautiful section of the coast. As this beach is not particularly accessible by car it may not have a lot of regular visitors so might not be benefiting from people collecting rubbish as they walk and "take 3 for the sea" (www.take3.org). This certainly got us thinking and we will be encouraging the Sustainability Committee to look into taking part in another beach clean up.
After a short walk alongside the Elie Holiday Park we soon emerged at the coast again, the path climbed here with views down over the basalt cliffs of Kincraig Head. The sun was out and it was a beautiful day but the wind was blustery on these higher sections of the path, we could see Elie in the distance so we zipped up our jackets and held onto our hats – onward to Elie and lunch!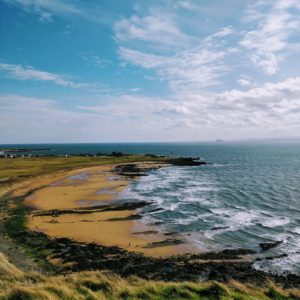 We found a nice spot to stop for lunch and enjoy the sunshine for a while before setting off towards Ruby Bay. The next section section of the route to St Monans was very muddy underfoot, our pace certainly slowed a little here as we negotiated a few slippery downhill sections. We passed the ruins of Newark Castle and the Dovecote before arriving into the picturesque fishing village of St Monans, this was the end of our route for today and we hopped on the bus back to Lower Largo.
We are hoping to plan more weekend walks and will send out information about our next walk soon – if you would like to find out more or join our dedicated walking group mailing list then let Marie know at Marie.Leslie@ed.ac.uk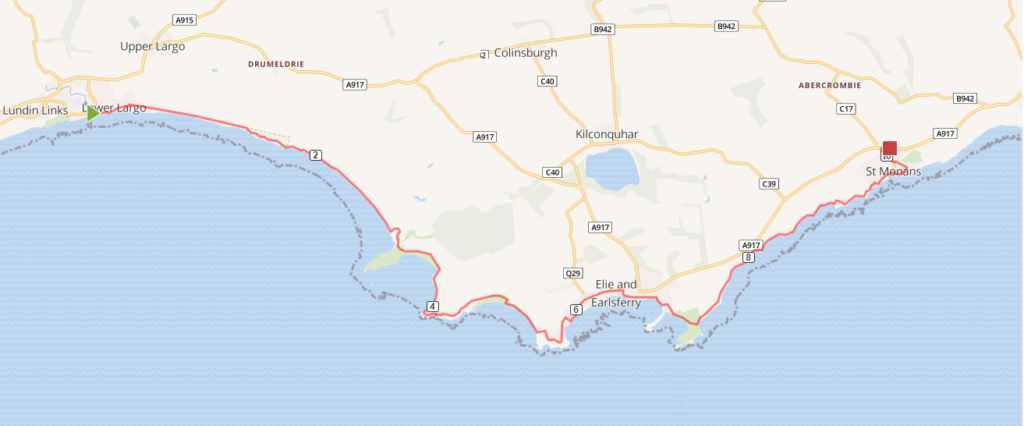 Share