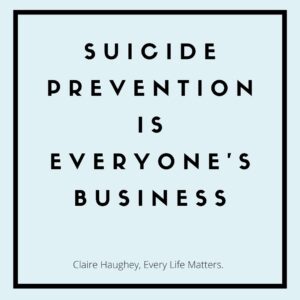 As we enter a new phase with the Suicide in/as Politics project, we wanted to give a brief update on what we've done over the last year. Starting in December 2020 we had an idea of what we wanted to achieve but no idea at all about what we would find. We  looked at eight suicide prevention policies from across the four nations of the UK (England, Northern Ireland, Scotland and Wales), as well as nine charitable sector campaigns related to suicide or suicide prevention, and every mention of suicide in each of the four UK parliaments.  Through our analysis we identified lots of different ideas of what suicide prevention is: for some it was medicalised or therapeutic, offered within clinical settings; for others it was "everyone's business", encouraging everyone to look out for the 'signs' and intervene where possible; whilst for others it was almost mechanical, removing opportunities for suicide such as ligature points within prisons.
Throughout our analysis, we were simultaneously surprised, over-whelmed and impressed by the volume of suggestions and views on suicide  and suicide prevention offered by politicians, policy makers and campaigners alike. But what was often missing from this discussion for us, were the voices of the public, which is why starting this spring/summer, we will be sharing the findings from the first phase of the project through a series of workshops to see what you think about suicide prevention and the politics of suicide more broadly.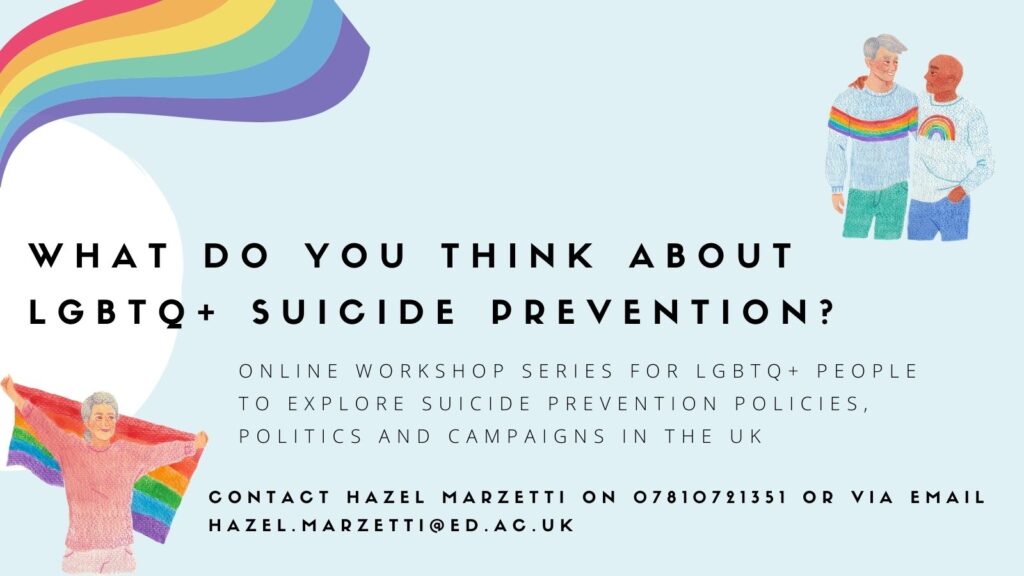 There will be twelve workshop series run over the course of 2022: some will be organised around a theme we found in our data, whilst others will be organised for groups identified within the policies as in need of targeted suicide prevention. Alex Oaten will be running his first workshops on the subject of police, prison and suicide, which was a topic of key concern to politicians and policy makers. Whereas I will be running my first workshop series for LGBT+ people who are a group identified within policies and political debates as at heightened risk of suicide and in need of targeted suicide prevention, that we wanted therefore to ensure had an opportunity to feed into this research. The themes of the workshops will be different for each series, so keep an eye out for updates on this website and on our social media channels (Facebook, Twitter and Instagram). For the details of our current workshop series, see here.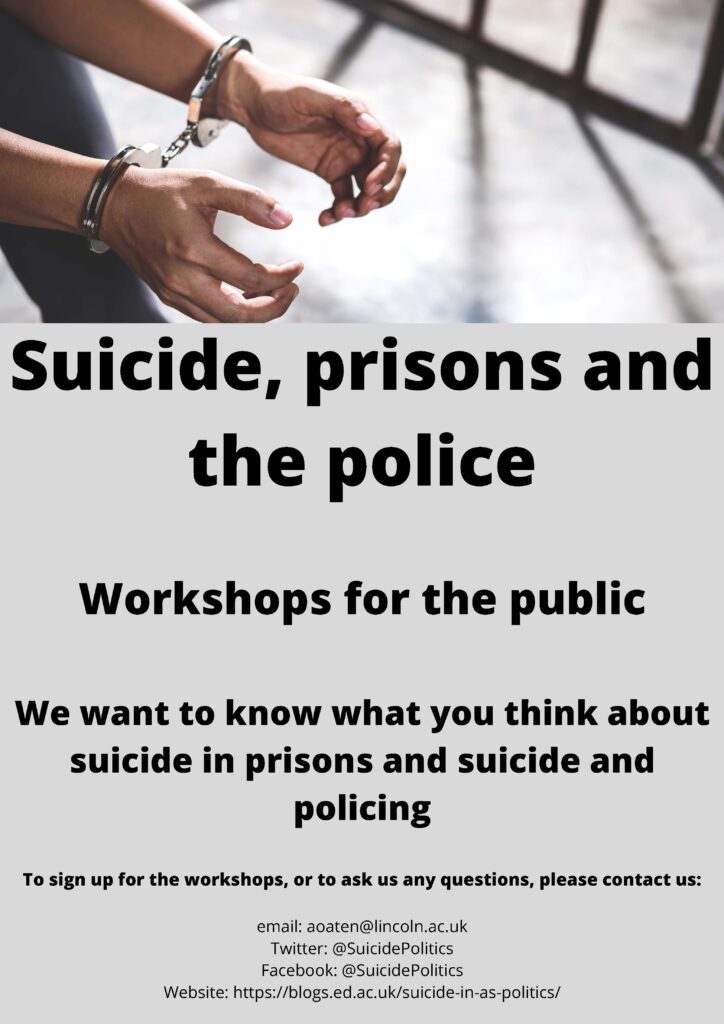 We are keenly aware that suicide and suicide prevention can be very difficult topics to discuss, and not only this but policy and political debates can be extremely dense. To try and ensure that the workshops are both enjoyable and comfortable, there will be a range of individual and group activities on offer, which we will try to tailor to individuals' preferences.
If you are interested in the LGBT+ workshops you can get in touch with Hazel Marzetti via email (hazel.marzetti@ed.ac.uk) or by text (07810721351).
If you are interested in the workshop series on Prison, Police and Suicide get in touch via email (AOaten@lincoln.ac.uk).
Share