Last week I presented some of the work we've been doing on the Suicide in/as Politics project at a conference. Unfortunately the way conferences work means that I had to tell the conference organisers what I was going to talk about months in advance. I had no idea at that time whether we would have started up our arts based workshops yet, so I didn't suggest that I would talk about them. But we did start the workshops in August, so now I wish I had! This post is all about what I would have said, which I hope might provide some food for thought for anyone nervously starting out using arts-based research methods…
Are YOU a creative person?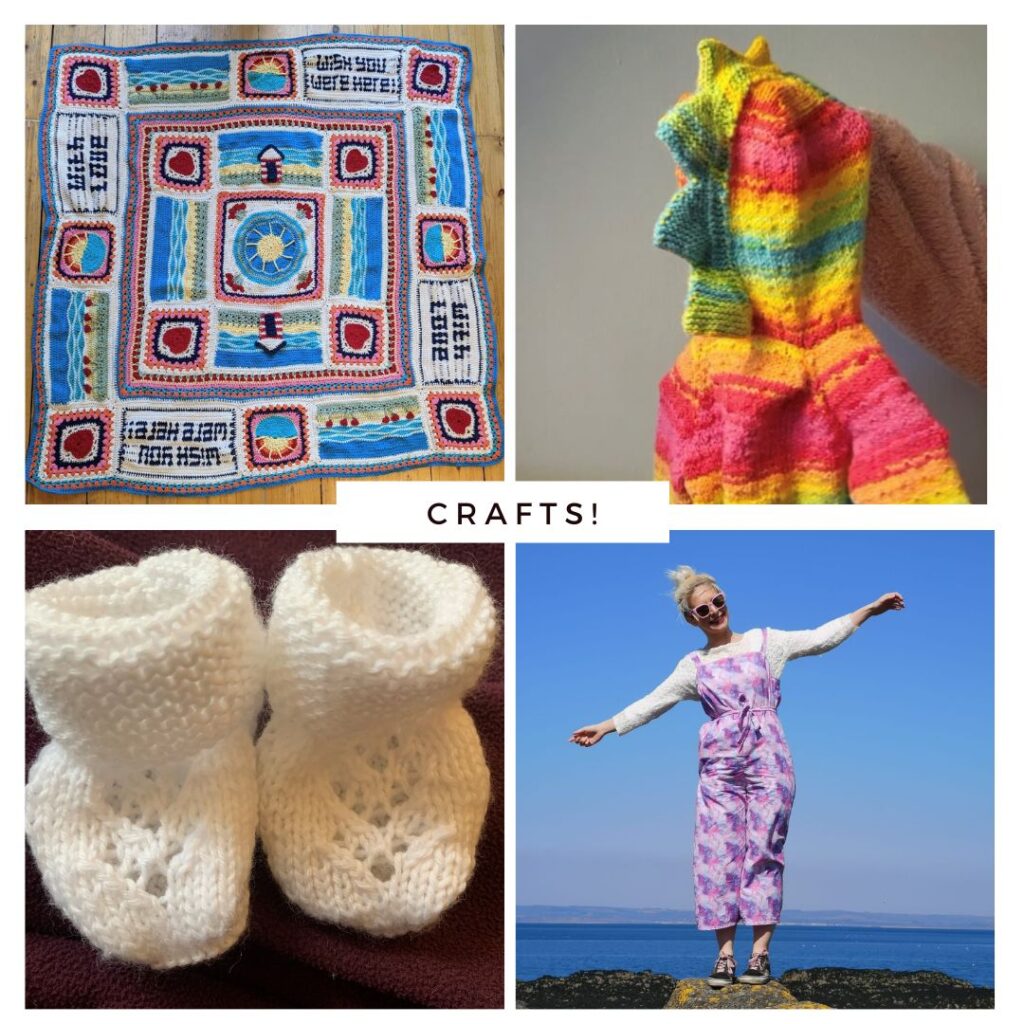 I would have said that when I first came into the project and was asked to run arts-based workshops with members of the public, I really wasn't sure how I was going to approach them. In my day-to-day life, I enjoy crafting and creative writing. I wasn't really sure how to channel this personal practice into tangible activities that could engage people who might have consciously avoided arts and crafts since they were forced into them at school or who might not think of themselves as creative people.
We aimed to recruit 6 people to meet 4 times for the first online workshops series. These workshops had three separate functions:
Finding interesting ways to show the public what is often quite dry policy data and excerpts from political debates.
Setting up creative activities that enable people to engage with our data and express their own feelings and opinions on it through creative outputs.
Getting people to feel comfortable enough to discuss their views and creative works on the highly sensitive topics of suicide prevention and politics, in a group setting.
After our first workshop series has run, I want to share what we did for anyone else similarly daunted at the task of using arts-based research methods.
What we did…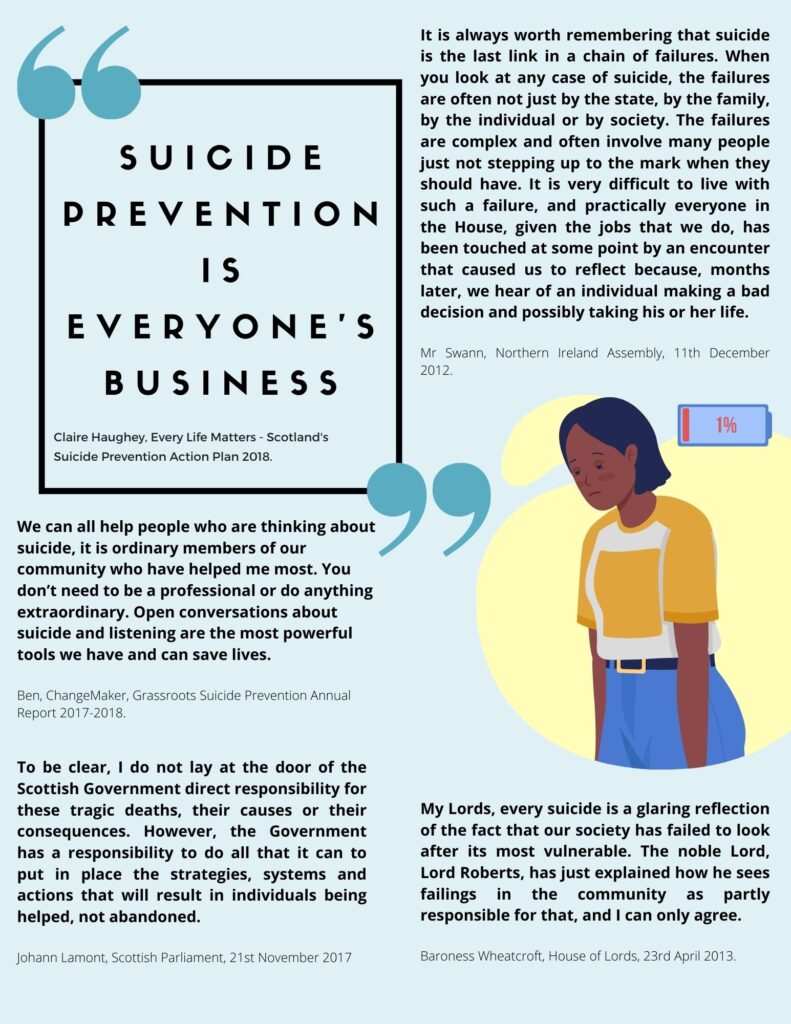 Prepping: the most important part perhaps was transforming the data we had produced through our research into a series of accessible resources, selecting short excerpts and animating them using pictures. As well as selecting quotations, we created craft packs by purchasing relevant stickers, chopping up magazines, and providing coloured pens and paper that were sent to participants by post in advance of workshops.
Getting people talking: we used a simple word association activity to get participants to individually draw or write everything that they associated with the term suicide prevention. This was then shared with the group on a zoom whiteboard, which we reflected on to consider the extent to which we thought about suicide prevention as political.
Collage: taking pen, glue stick and scissors to our scrap packs of data! We used a variety of shorter and longer tasks that enabled workshop attendees time and space to read through the data and respond to it individually. Those who wanted to were then able to share what they had done with the group. This gave all attendees a jumping off point for the discussion activities, which encouraged people to share what had surprised them, what they agreed with or liked and what they disagreed with.
Black out poetry: we repurposed the suicide prevention policies' ministerial forewords, one of the only explicitly political parts of these documents, into poems that spoke back to the policies. To do this, we used the beautiful, yet simple, black-out poetic technique, in the tradition of found poetry; blacking out unwanted words in the forewords until attendees created a poem from the words (for more examples of found poetry used in my work see here).
What next?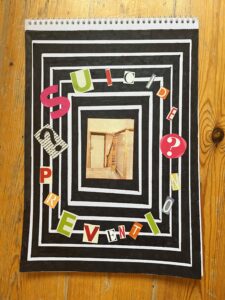 The workshops attendees produced some amazing creative works (despite proclamations by some that they weren't creative at all!) and so we are currently considering ways that these brilliant poems, collages and images can be shared with a wider audience. Alongside starting to analyse and communicate our findings from this first series of workshops, we are also beginning to recruit participants the next series. So if you are interested and want to join us, please get in touch with me via email: hazel.marzetti@ed.ac.uk  or with my colleague Alex (AOaten@lincoln.ac.uk) or see here for more details.
Share