Goodbye to John McAteer
John McAteer, SCPHRP's Deputy Director has decided to fly the SCPHRP nest for the foreseeable future and we're going to miss him greatly. John has been part of the team for many years and has some incredible achievements under his belt, including the STAND awards, Parenting Strategy, PHEN, 6SQUiD and many more. John plans to remain involved with SCPHRP, although in a different capacity so I am sure we'll be seeing him at some point or another!
Missing you already John Mac.
Stand up for Health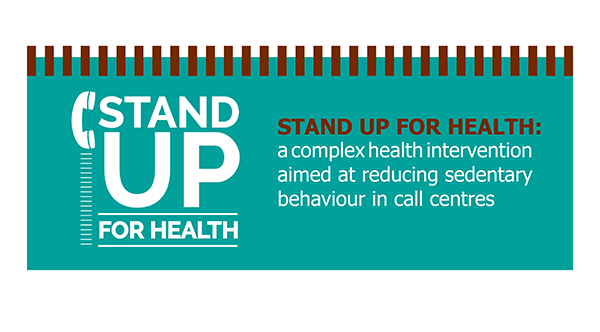 The National Institute for Health Research (NIHR) recently funded research on 'Stand Up for Health', an intervention to reduce sedentary behaviour in contact centres. The grant is led by Ruth Jepson of SCPHRP, and co-investigators are Graham Baker from the Physical Activity for Health Research Centre, Richard Parker and Andrew Stoddart from the Edinburgh Clinical Trials Unit, and Scott Lloyd from Public Health, South Tees. The idea came from a group project on the Masters of Public Health course in Edinburgh, Developing and Evaluating Complex Public health Interventions.
The Stand Up for Health intervention was further developed and tested within the Ipsos MORI call centre in Leith, Scotland. The researchers conducted qualitative focus groups and facilitated a workshop to understand the needs and context of the call centre. Based on the qualitative data, activities to reduce sedentary behaviour were developed to target four levels of the call centre: individual, social/cultural, environmental, and organisational levels. Examples of these activities include personal goal setting, healthy competitions, implementation of equipment (standing desks, treadmill desks, stair stepper, etc), and the creation of a wellness committee to organise and administer activities once the researchers have left.
SCPHRP commissioned a video to be created at Ipsos Mori in Leith, with support from staff at both the call centre and SCPHRP.  The filmmaker is Felix Adamson. You can watch it on our YouTube channel
Research to inform the Women and Girls in Sport Advisory Group at the Scottish Government
SCPHRP's Yvonne Laird and Ruth Jepson are currently working on a research project to inform the work of the Women and Girls in Sport Advisory Group at the Scottish Government. More details to follow…
Latest Publication: 
France E.F.,  Uny, I., Ring, N., Turley,R.L. Maxwell, M., Duncan, E.A.S., Jepson, R.G., Roberts, R.J., Noyes, J. (2019). A methodological systematic review of meta-ethnography conduct to articulate the complex analytical phases. BMC Medical Research Methodology, 19:35 https://doi.org/10.1186/s12874-019-0670-7
Visiting Scholar Jacqueline Gahagan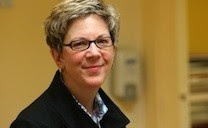 Jacqueline Gahagan from the Faculty of Health Professions at Dalhousie University will be based in SCPHRP in May (1st – 10th) as a visiting scholar. Jacquie is a Full Professor of Health Promotion and Head of the Health Promotion Division in the School of Health and Human Performance
Her team recently submitted a large Canadian Institutes of Health Research (CIHR) grant on biomedical advances on STBBI testing. They expect to hear later this term if they are funded for this 5-year program of research. This grant proposal is an extension of the earlier work they have been doing as part of REACH 2.0 and the CBR collaborative to address gaps in access to new STBBI testing technologies.  She is keen to talk to anyone who shares an interest in this area. Her hope is that she can develop an international collaborative on public health research with a focus on sexual health promotion. She will be giving a seminar on this topic during her time, and if any of you would like to meet her during her stay, please contact Ruth at ruth.jepson@ed.ac.uk.
Obesity Action Scotland
SCPHRP research fellows Yvonne Laird and Jan Pringle are currently liaising with Obesity Action Scotland with a view to carrying out two new obesity-related scoping reviews.
More details  to follow in the next bulletin…
PhD opportunity: Process Evaluation of South Tees Local Delivery Pilot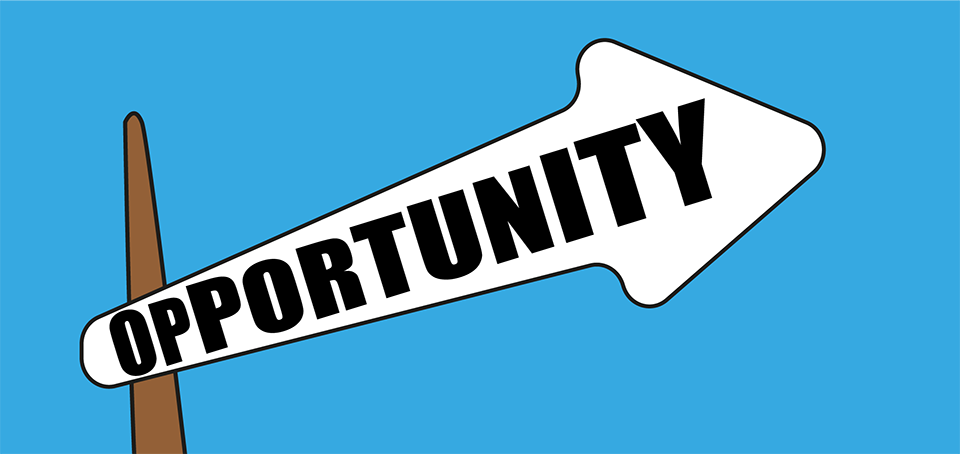 Faculty of Health & Wellbeing, Sheffield Hallam University, Centre for Sport and Exercise Science
PhD Research Studentship (full-time for 3 years)
Stipend: £14,777 per annum, Location: Middlesbrough, Hours: Full time
A three-year PhD studentship is available to UK, EU and International students. The studentship covers home/EU tuition fees, stipend equivalent to full UK Research Council rate and research expenses. International students will need to cover the tuition fee shortfall of approx. £8200 per year. Redcar & Cleveland Borough council has secured funding from Sport England to deliver one of twelve national Local Delivery Pilots (LDP) in the South Tees region. The aim of the South Tees LDP is to increase physical activity in the underrepresented groups as well as increase the utilisation of outdoor spaces. Sheffield Hallam University has been selected as the evaluation partner for this project to be undertaken as part of a programme of research for a PhD. Due to the complex nature of the LDP, 'realist evaluation' is an appropriate methodology. Realist approaches are particularly focused on uncovering causal processes and the contexts in which they operate, rather than simply observing outcomes.
The primary aim of the PhD is to undertake a process realist evaluation that gathers evidence and ideas about what works (or doesn't) to deliver a change in culture, practices and processes to encourage engagement in sport and physical activity, in South Tees. The PhD will specifically be focused at the strategic and organisational level to understand what enable the LDPs to work (or not), for whom and in which circumstances. This evidence will allow South Tees to not only 'record the journey' but has the potential to learn iteratively and adapt processes. The work is high profile and will be feeding into the national evaluation being undertaken by Sport England.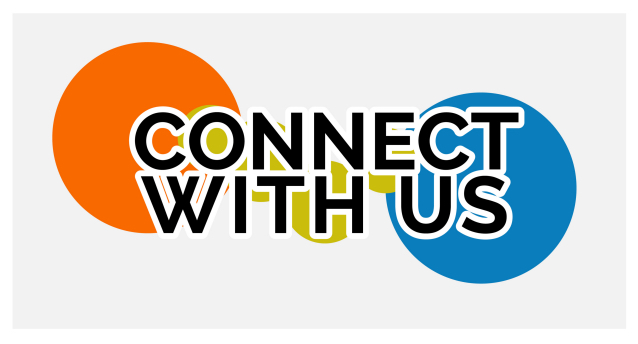 Tweet Us @scphrp
The Scottish Collaboration for Public Health Research & Policy (SCPHRP) vision is to develop Scotland as a leader in public-health intervention research for equitable health improvement through catalysing strong researcher/research-user collaborations that ensure timely, robust, policy relevant research that is created with – and used by – key decision-makers.
If you have any news including job vacancies, projects, conferences that you would like to include in the next bulletin, please contact Yvonne Laird (Yvonne.Laird@ed.ac.uk).
Thanks
Share