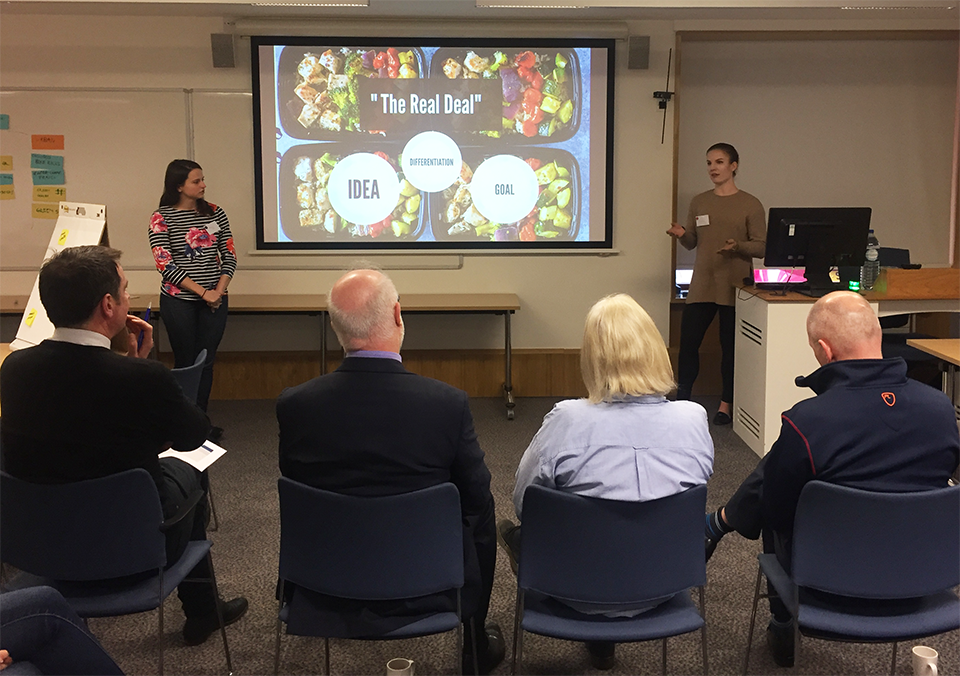 In partnership with University Sport and Exercise and the Physical Activity for Health Research Centre (PAHRC), SCPHRP ran an event during the Festival of Creative Learning to get students to think about health in the university setting and to design solutions to health challenges facing students.
Two teams of students worked on diverse health topics. One team focused on provision of affordable, convenient and healthy food options and the other team focused on targeting computer-related health. Both teams delivered excellent presentations in front of a panel of university and national leaders in public health and student wellbeing and prizes were awarded for innovation, potential for implementation, team work, and quality of presentation.
For further information about the event please email Yvonne Laird at yvonne.laird@ed.ac.uk
A hackathon is a timed competition-style event where teams are expected to get creative and work collaboratively and come up with a design or idea.
Share