Hello and welcome to our February bulletin. Bringing you our usual mix of news, publications, project updates and much much more.
SCPHRPs trip to New Zealand & Oz
Ruth Jepson and John McAteer recently returned from New Zealand and Australia. They were sharing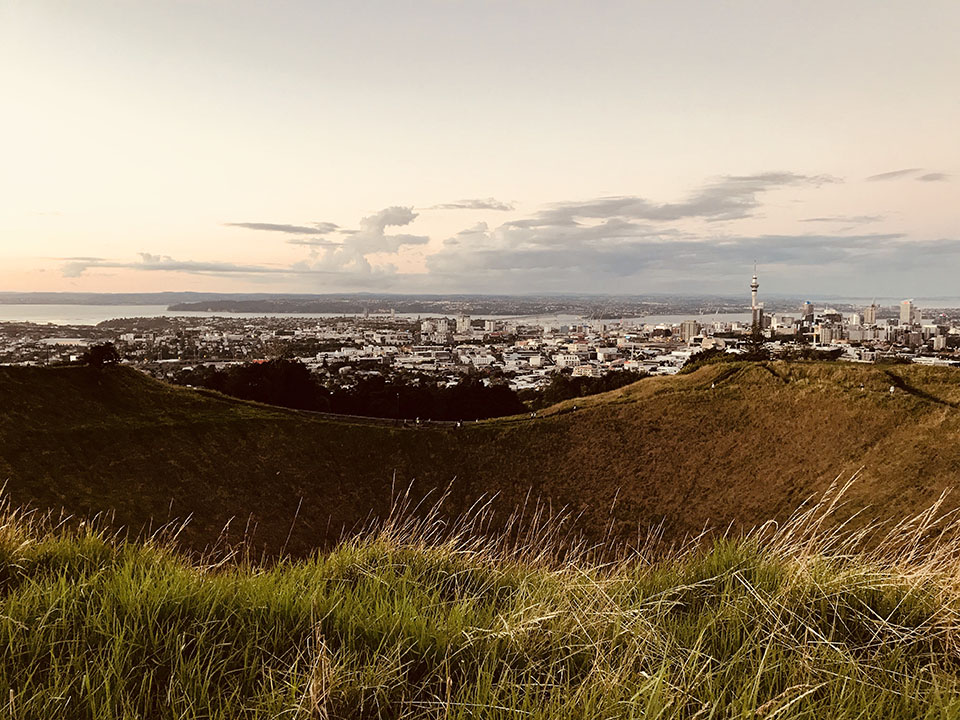 the work of SCPHRP during a number of invited talks at Massey University, University of Auckland, Victoria University of Wellington (NZ), in addition to La Trobe University, and Monash University in Melbourne, Australia.
These talks focused upon public health intervention development and evaluation using the 6SQuID framework, evaluability assessments, and Ruth's NIHR funded 20MPH evaluation.  Ruth also presented on the latter topic to the New Zealand National Transport Agency, where there is a huge deal of interest in the approach taken by Ruth's Team in Scotland.
A number of international connections were made during this trip, and Ruth and John are looking forward to following these up.

Using record linkage to improve physical health in people with mental illness
On Monday 19th February SCPHRP's Hannah Biggs and Laura Tirman attended the seminar "Using record linkage to improve physical health in people with mental illness". The Deputy Chief Medical Officer, Gregor Smith chaired the day with presentations from:
Caroline Jackson and Kelly Fleetwood from the University of Edinburgh
Robert Pearsall and Daniel Smith from the University of Glasgow
Gillian Gunn from the Long Term Conditions Unit at the Scottish Government
Moira Connolly from NHS GG&C
Francis Simpson from Support in Mind
Academia, NHS, public sector and voluntary sector were all represented in the audience.

Our Outdoors – How Healthy are Public Outdoors Spaces?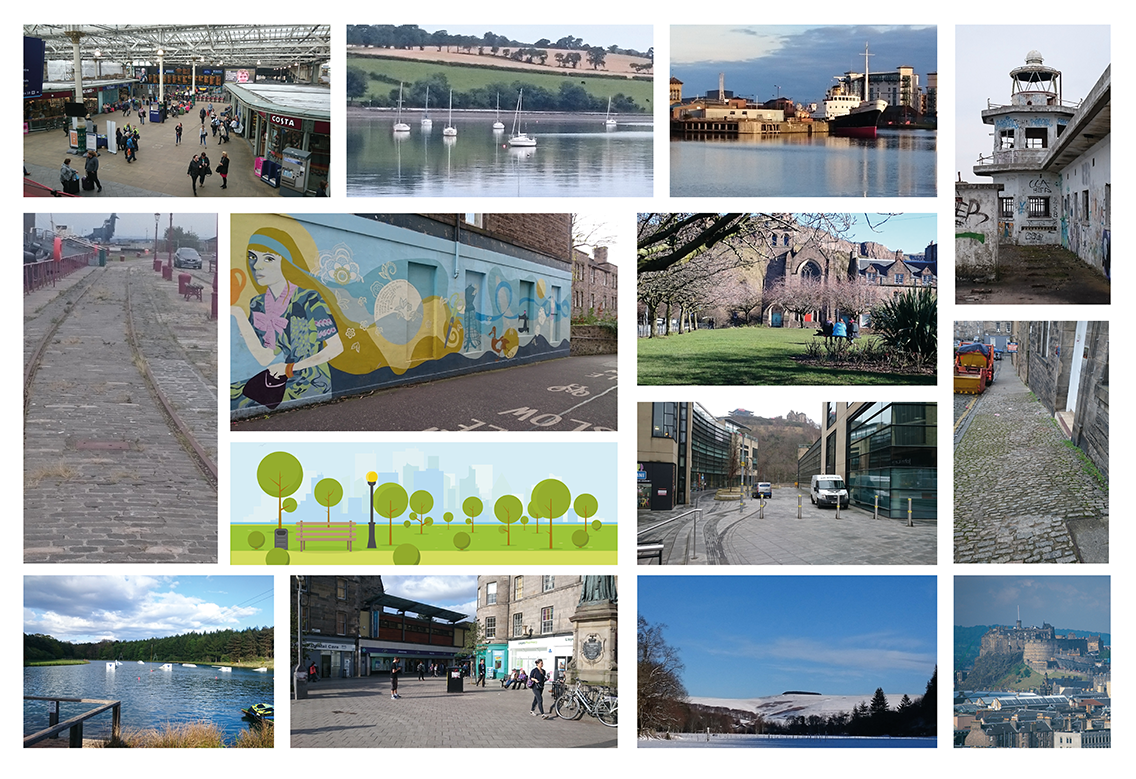 On 7th February Sam Bain and Hannah Biggs attended the programme launch of the Edinburgh International Science Festival. In 2018 the festival is celebrating its 30th year.
The theme of this year's festival is "Life the Universe and Everything". SCPHRP will be hosting a drop-in event as part of the festival's Experimentarium at Summerhall from
Monday 9th to Friday 13th April, 11am – 4pm.
Please come along and take part in "Our Outdoors – How Healthy are Public Outdoors Spaces?" (we're on page 25 of the programme). For further information please contact Sam Bain or Hannah Biggs

The Gathering

On 21st February our PhD student, Mary Allison, attended 'The Gathering' to share some early insights and information about her Realist Evaluation of the Step Count Challenge.
The whole event, the largest free gathering of third sector organisations in the UK, got into the spirit of step counting with the entrance doors to the SECC proudly advertising a one day step count challenge.

Healthy University of the Future hackathon
In partnership with University Sport and Exercise and the Physical Activity for Health Research Centre,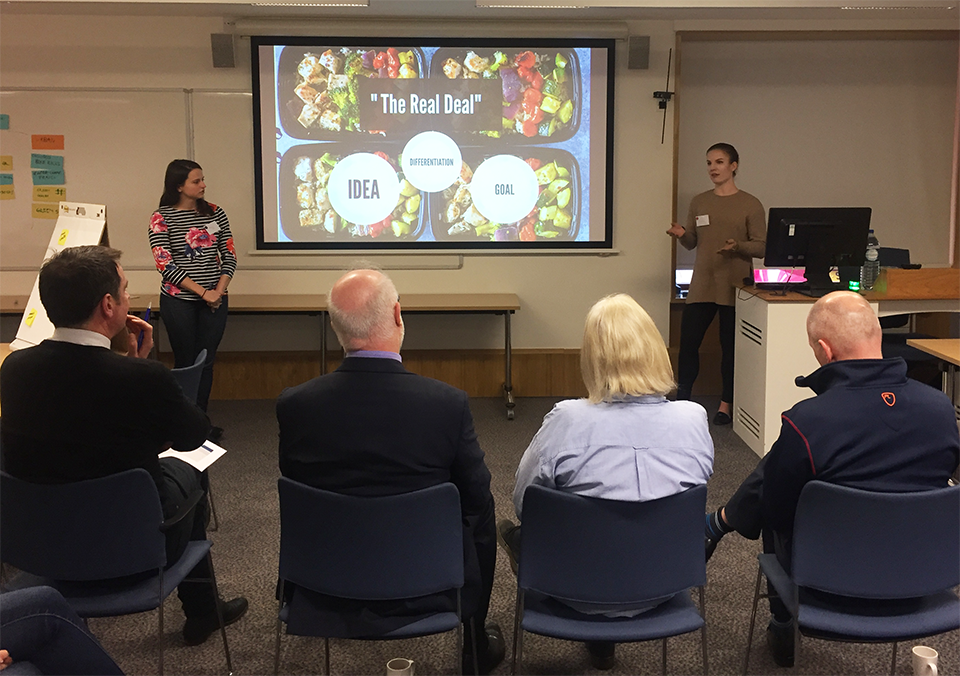 SCPHRP ran an event during the Festival of Creative Learning to get students to think about health in the university setting and to design solutions to health challenges facing students.
Two teams of students worked on diverse health topics. One team focused on provision of affordable, convenient and healthy food options and the other team focused on targeting computer-related health.
Both teams delivered excellent presentations in front of a panel of university and national leaders in public health and student wellbeing and prizes were awarded for innovation, potential for implementation, team work, and quality of presentation. For further information, please contact Yvonne Laird

How to Undertake a Systematic Review (2 day course)
SCPHRPs Ruth Jepson will be running a two day course in 'How to Undertake a Systematic Review organised by Edinburgh WTCRF, Education Programme on Monday 19th March and Tuesday 20th March.
About the Course
Day 1. An introduction to systematic reviews 
The day will include the following topics:
What are systematic reviews and why are they important?
Different types of systematic reviews (e.g. of qualitative and quantitative studies). Building blocks of a systematic review
The day will be a mix of lectures (knowledge building) and group work (skill building) 
Day 2. Analysing studies for a systematic review 
Morning session: analysing quantitative studies (randomised controlled trials) (non-experimental designs are not included in this course)
Afternoon session: analysis of qualitative studies (e.g. focus group and interview studies). The aim of this session is to introduce two of the main analytical techniques used in synthesising qualitative studies (thematic analysis and meta-ethnography). Both are relatively technical so this will be an overview session rather than providing every skill needed to perform such an analysis. However, participants will have an opportunity to undertake a thematic analysis.
For further information and to book a place, please go to Clinical Research Training Scotland

Visiting Expert Dr Jonathan Sher
Dr Jonathan Sher joins us at SCPHRP as a visiting expert and will be working with John Frank and Larry Doi.
The first half of Jonathan's long career focused on rural education and community development. He led two international projects as a member of OECD's Secretariat and held a variety of academic posts, including as Associate Dean for Research and Graduate Studies at North Carolina State University.

Chief Scientist Visit
The Chief Scientist (CSO)  Professor David Crossman visited SCPHRP on the 9th February.  SCPHRP is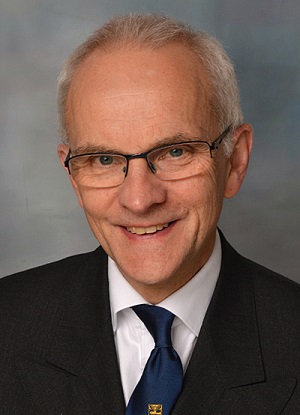 funded by the CSO and the Medical Research Council (MRC), therefore this was a great opportunity to share and discuss some of the learnings from our work.
PUBLICATION
A grounded theory of how social support influences physical activity in adolescent girls
Yvonne Laird, Samantha Fawkner & Ailsa Niven (2018) A
grounded theory of how social support influences physical activity in adolescent girls, International Journal of Qualitative Studies on Health and Well-being, 13:1, 1435099, DOI: 10.1080/17482631.2018.1435099

6th Annual International Weight Stigma Conference 18th – 19th June, 2018
 Leeds, UK
The 6th Annual International Weight Stigma Conference is being held in Leeds, UK on 18-19 June, 2018. Abstracts are now being accepted for oral presentations and posters, as well as session proposals including brief symposia, round tables, debates, workshops and non-traditional submissions (e.g. media, performance, art).
For more information about the conference, please visit: stigmaconference.com

And finally…
Thank you for taking the time to read our latest bulletin. We're always keen to hear from you too – so get in touch if you'd like to share your news, views and comments. You can always find out more about SCPHRP via our website www.SCPHRP.ac.uk and follow us on twitter @scphrp
Join our mailing list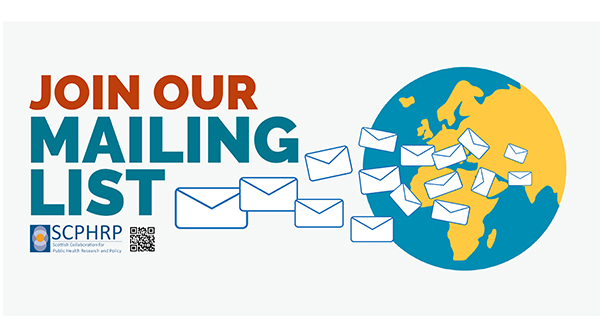 If you'd like to keep up to date with our news, projects, videos, events and publications join our mailing list.

In the meantime, it's bye from all of us at SCPHRP, until next time.
Share