Welcome to our SCPHRP monthly update – August Bulletin 2017

………………………………………………………………………………………………………………………………………………………



To SCPHRPs Michelle Estrade who has just had a baby boy, Felipe Alfredo Estrade was born precisely on his due date, with a few minutes to spare before midnight – just as organised as Michelle.

Tuesday 10th October, 10am
Professor Alison Park (University College London), Teviot Lecture Theatre (Doorway 5). Jointly hosted SCPHRP/Usher event
CLOSER's mission is to maximise the use, value and impact of the UK's longitudinal studies, both at home and abroad.  Bringing together eight leading cohort and longitudinal studies, the British Library and the UK Data Service, CLOSER works to stimulate interdisciplinary research, develop shared resources, provide training, and share expertise.  The purpose of this workshop is to flag resources developed to help users of the CLOSER longitudinal studies.  This workshop is for researchers from across disciplines and career stages who are using data currently or considering using data from the CLOSER longitudinal studies.
Find out more about CLOSER here 
The Stand Up for Health intervention has been developed and tested within the Ipsos MORI call centre in Leith. The researchers conducted qualitative focus groups and facilitated a workshop to understand the needs and context of the call centre. Based on the qualitative data, activities to reduce sedentary behaviour were developed to target four levels of the call centre: individual, social/cultural, environmental, and organisational levels. READ MORE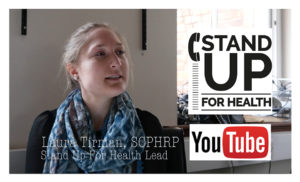 SCPHRP commissioned a video to be created at Ipsos Mori in Leith, with support from staff at both the call centre and SCPHRP. The filmmaker is Felix Adamson (http://www.felixadamson.com). WATCH HERE

The SCPHRP & PAHRC 20mph project
The SCPHRP and PAHRC 20mph project team embarked on a four-day survey from 10th -13th August, 2017.  The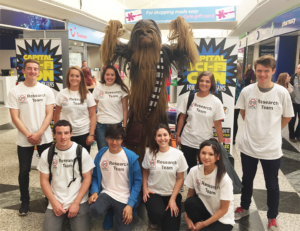 aim of the survey was to capture the public perception of the planned implementation of 20mph speed limits in zones 4 and 5 by the City of Edinburgh Council.  The survey questions ranged from general knowledge on the 20mph programme to drivers' attitudes towards the proposed 20mph speed limit.  As a follow-up, this project seeks to measure public perception after implementation of the speed limit.  The results from the survey will be analysed (together with supplementary data from other sources) to accurately portray the impact of the 20mph speed limits in Edinburgh. Read more about the project here
Meta-ethnography then and now (G. Noblit)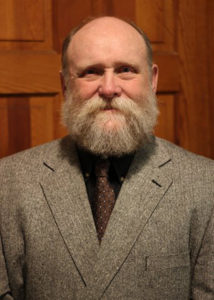 George W. Noblit is the Joseph R. Neikirk Distinguished Professor of Sociology of Education at the University of North Carolina at Chapel Hill. He, with Dwight Hare, developed meta-ethnography. He had occasionally written more about it and has consulted on several large qualitative synthesis projects
Watch a short film of George providing a brief overview of meta-ethnography and highlights some contemporary issues relevant HERE


1. Doi L, Wason D,  Malden S, Jepson D (2017) A Realist Evaluation of the Refocused School Nurse Programme within Early Adopter Sites in Scotland. Scottish Government, Edinburgh. http://www.gov.scot/Publications/2017/07/2706/0
2. Doi L, Jepson R, Hardie S (2017) Realist evaluation of an enhanced health visiting programme. PLoS ONE 12(7): e0180569. https://doi.org/10.1371/journal.pone.0180569
3. Jan Pringle, Kathryn L. Mills, John McAteer, Ruth Jepson, Emma Hogg, Neil Anand & Sarah-Jayne Blakemore | John Martyn Chamberlain (Reviewing Editor). The physiology of adolescent sexual behaviour: A systematic review
4. New BMJ article by some of us at SCPHRP, and a team of Swedish collaborators, finds Scottish middle-aged women to be MUCH less health than their Swedish counterparts, even after adjusting for the higher education of the latter Two tales of cardiovascular risks—middle-aged women living in Sweden and Scotland: a cross-sectional comparative study http://bmjopen.bmj.com/cgi/content/full/bmjopen-2017-016527?ijkey=4oP5RXAa0m0yPKf&keytype=ref
5. Goodfellow, A., Frank, J., McAteer, J., Rankin, J. (2017). Improving preconception health and care: a situation analysis. BMC Health Services Research, 17, 595 (see here: https://bmchealthservres.biomedcentral.com/articles/10.1186/s12913-017-2544-1)
………………………………………………………………………………………………………………………………………………………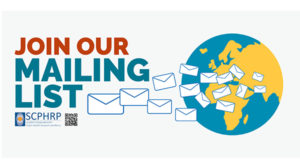 SUBSCRIBE TO SCPHRP and keep up to date with all our projects, publications, videos, magazines, bulletins and more.
JOIN US HERE

The Scottish Collaboration for Public Health Research & Policy (SCPHRP) vision is to develop Scotland as a leader in public-health intervention research for equitable health improvement through catalysing strong researcher/research-user collaborations that ensure timely, robust, policy relevant research that is created with – and used by – key decision-makers.
Share