When I tell people that I am studying gestational diabetes as part of my PhD, I mostly receive a blank stare or a vague "oh, that's interesting…" in return. As a disease of pregnancy, gestational diabetes doesn't affect half of the population and for those it does impact, it usually goes away after several weeks.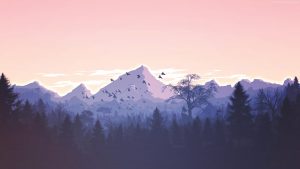 This might lead to the assumption that it's nothing to be concerned about and may be overlooked on World Diabetes Day.
Unfortunately, it is a big deal and becoming more and more prevalent. Gestational diabetes is a type of diabetes that occurs only during pregnancy and typically resolves after the baby is born. It occurs in about 1 in 20 mothers in the UK, but more in other nations. While women have gestational diabetes, they are closely monitored through regular hospital appointments because it increased the risk of negative pregnancy outcomes including stillbirths. This disease is incredibly stressful for the mothers – not only are they getting ready for a new borne, but suddenly they have to check their blood glucose levels several times per day with even stricter blood glucose control than someone with Type 2 diabetes. Many women with gestational diabetes report completely overhauling their diet and health behaviours to try to keep their blood glucose within limits – primarily out of concern for harming their unborn baby.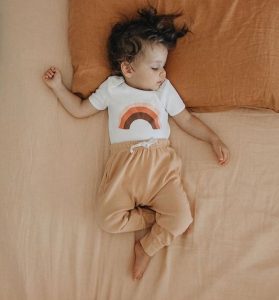 Once the baby is born, the gestational diabetes typically resolves itself and mothers can return back to their normal lives and habits – albeit with their new family addition. However, women with a history of gestational diabetes are at significantly higher risk (up to 7 times higher risk) of getting Type 2 diabetes later in life, compared to women who have given birth but not have gestational diabetes. This means it is especially important for this demographic to take steps to reduce their risk – including maintaining a healthy weight and engaging in physical activity. This is obviously easier said than done, especially when raising young children, and that is where my PhD research comes in. 
My PhD research has involved working alongside women with a history of gestational diabetes to increase their physical activity levels. 
I have used co-production and a systematic intervention development framework (called Six Steps in Quality Intervention Development) to do so and conducted a systematic review, qualitative interviews, and online workshops to develop the physical activity programme. The heart of the intervention development process was to increase the programme's sustainability, acceptability, and feasibility in the long term. Therefore, low-cost and long-lasting components were preferred. 
When developing the intervention, women described one of the main barriers they faced with physical activity was that everything came before them in their lives – they were not a priority in their own lives. Their children, their partners, their work, and the upkeep of their homes all came first before they considered their own wants and needs. Additionally, they did not feel that leisure centres and more traditional gym settings were suitable for them, because they did not feel comfortable in them and there were rarely childcare options available.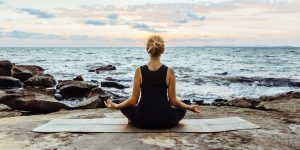 When brainstorming potential programmes, it became clear that a programme that focussed solely on physical activity would not be effective. Dealing with stress and chaotic lives were paramount before physical activity could be addressed. As such, I introduced workshop participants to a type of meditation training called mindful self-compassion (MSC). This type of mindfulness training involves treating oneself as you would a close friend – supporting yourself rather than blaming yourself. The outcomes of the MSC training would be a reduction in stress and anxiety, and an increased importance on one's health and wellbeing. It would only be after these outcomes are achieved that the programme would introduce participants to physical activity. 
I've only been able to complete small-scale testing of the physical activity and MSC programme prior to wrapping up my PhD (I'm in the later stages of writing!), but it was well-received with the participants that it was tested upon. I am currently looking for postdoc funding to continue this research and test the programme further. 
On World Diabetes Day… Keep in mind the lesser-known types of diabetes such as gestational diabetes. Donate if you can or consider signing up for a charity race or event to fundraise. There are many options here: https://www.diabetes.org.uk/get_involved. 
Thanks all for taking the time to read my post. Please do not hesitate to get in touch with me (Audrey.buelo@ed.ac.uk) if you have any questions about my research or want to know more.  
For more about the 6SQuID framework: https://jech.bmj.com/content/70/5/520 
For more about the Mindful Self-Compassion programme: https://self-compassion.org/ 
For more about my research:  
Buelo, A. K., et al. "Exploring the effectiveness of physical activity interventions in women with previous gestational diabetes: a systematic review of quantitative and qualitative studies." Preventive medicine reports 14 (2019): 100877.

Buelo, A., Kirk, A., & Jepson, R. (2020). A novel research method for workshops and co-production of interventions: using a secret Facebook group. Pilot and Feasibility Studies, 6(1), 1-12.




---
Share