To the Academic Community of the School of Health in Social Science,
You all must have received at least a couple of emails in the last couple of months regarding something called 'ConveRACEions'. This letter is to help you get a better sense of the context. Going back a few months, we all remember the 'Black Lives Matter' movement in the United States which transpired a series of ongoing protests all around the world. Getting inspired by the same movement, some postgraduate research students in the school got together (the Covid-19 way-online) and conceptualized an idea to create a safe space within our School for both students and staff to actively work towards social and racial justice, spark discussions, share resources, and reflect upon our own privilege and racial biases within and beyond academia. Thus, giving birth to our small yet powerful group with a whimsical name 'ConveRACEions' (a wordplay on Conversations, because that is what we intend to do).
This idea was succeeded by months of planning, organization, and brainstorming and we finally agreed on a structure that would work well for our student community – and the pandemic. Our format currently includes an informal discussion forum enabled by some suggested reading and/or audiovisual material. We also have an ongoing reading list which we keep on updating regularly. Our inaugural session started off by discussing 'The Use of Language' in reference to race and ethnicity within the education world at large. We aimed at understanding people's personal experiences without labeling them or making anyone uncomfortable. To help people get the most out of these sessions, we ended our discussion with a self-reflective activity asking everyone 'What was your takeaway from this session?'
"We coexist and exist based on these actions. We need to ensure that language isn't hijacked in a disingenuous way."
After our first concise yet reflective session, we followed up our next section with a much more diverse topic- 'Why is Intersectionality important?' This session helped us introspect and identify our differences. We also talked about how to create accommodative spaces for these diverse identities to coexist without an overlap.
"I think everyone can make an honest mistake but just to think about it (Intersectionality & Identity Formation) is a big step."
"I think it is the visibility that counts. I've not realized it until now, how I perceive my own identity, and how does it look from the outside."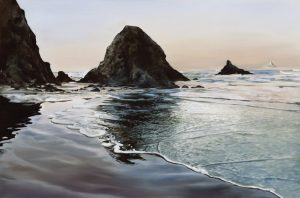 Our group is not meant to be preachy or directional. We are simply students who bring our own experiences to the table and talk about them in a safe, non-judgmental space. We aim to understand the impact of our conversations and how (or if) they could be a catalyst to a larger change within our student community, or the academic body within the school. For the next semester, we plan to shift things a little bit, by inviting guest speakers with lived experiences and/or professional expertise to share their research, reflections, and recommendations regarding racial discrimination, inequality, and active allyship, with the aim of finding ways of alleviating social injustice within higher education.
Just to conclude, we extend our heartfelt gratitude to the entire community at the school to have given us a platform to discuss these issues, to bring our experiences to the table, and hopefully take away lessons of compassion for others. Our next session on the 8th of December 2020 (which would also be the last for the semester) would focus on 'Moving Beyond Performative Allyship' where we emphasize more individualized actions to support minoritized groups within our social settings.
We look forward to your support and attendance!
Best Wishes,
The ConveRACEions Team
(Aigli, Tine, Rowena, and Raahat)
Note: A special acknowledgement to Rosie Stenhouse (Chair of the Equality, Diversity & Inclusion Committee at the school) for her constant support and encouragement.
P.S. This is an open letter from you, to you.
---

Share