Back in October 2015, I was competing for an elusive space in the Rio 2016 Olympic Games.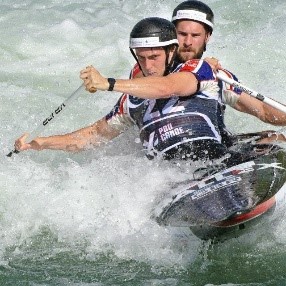 My sport was canoe slalom; a technically, physically, and mentally demanding sport that requires its athletes to navigate a canoe/kayak through a set course of gates, without touching or missing any of them, whilst aiming to be the quickest on the course. All of this was performed on the white-water rapids with precision, speed, elegance, and flair. I had spent the previous 8 years dedicating my skill set to the men's double canoe discipline, which required two of us to navigate the course together in the boat.
We had to guide our collective 170kg of weight through the racecourse in complete synchrony and had to learn to read not only the river, but also ourselves and each other, to ensure that we could react accurately to the ever-turbulent conditions of rapid moving water. Unfortunately for us, the Rio Olympic Games was our last chance to compete at an Olympic level competition; the International Olympic Committee had announced that the Men's doubles category would be dropped from the Olympic Games, so that the sport could achieve much needed gender equity. We had started that year with a lot of bad luck: I had suffered an intense shoulder sublux injury (my left shoulder was dislocated and relocated three times in a row by the force of the river), and my crewmate Matt Lister (inset) had damaged his ribs and forearm through overtraining. But by the time we came to the GB Olympic Selection series, we were at the peak of our performance, and we were consistently putting down the quickest times on the racecourses. Unfortunately, we just missed a place on the Olympic team, and it was time to look for a new challenge.
Fast forward to now, I am doing a PhD in Clinical Psychology with a focus on sport. I was drawn to psychology after working with amazing Sport Psychologists, and through my own interest to learn how to improve performance under high pressure.
I would be lying to myself if I did not acknowledge that the clinical inspiration of my research interests was not inspired by the existential crisis of retiring from elite sport (the cruelty of having to identify as a "mere mortal" was too much to bear!). The transition from a very physically intensive career path to a very academically intensive one has been challenging, but there are a surprising number of parallels between the two. Both require dedication to the craft of understanding your domain, whether its hours on the water attempting to understand the nuances of the river waves, or hours in front of the laptop, reading up on the literature. Both require careful long-term and short-term planning to meet goals and milestones, and both need to be reactive to any sudden changes that may need to be applied (something we are all too familiar with in the age of COVID!).
Both academia and sport are involved in a competitive pursuit of funding! But the most strikingly, is that in both fields, you only can only control what you do; the river and your competitors will always do their own thing, as will the conditions which are associated with research. It is pointless to stress out about the potential outcomes; far better to focus on learning of what you can personally control, and to accept that sometimes we are lucky and sometimes we are unlucky, regardless of how hard we work.
Attempting to work during a pandemic has had its own challenges. Being locked up in a small room where my bed is less than a meter away from my desk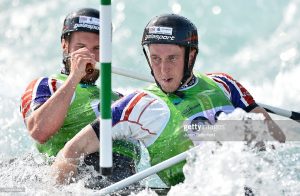 has been the perfect conditions for cabin fever, and every day I am hoping that the focus and distraction control methods I had as an athlete would come flying back to me whilst I scroll the endless pages of journal articles. Interaction over teams and zoom lacks the magic and connection of working in person, and the social climate seems be more focused on consequences for those who break the rules rather than steps taken to helping us cope with these difficult conditions (I always thought I was introverted until social distancing became the norm, now l feel like a born-again extrovert). However, the team and community at the School of Health in Social Sciences have been amazing in adapting to the conditions to provide a community experience that works around the restrictions. The virtual working retreats and seminars have been brilliant, and I cannot wait to see everyone else's work at the PGR conference in May. My own coping mechanisms have involved a lot of wandering and exploring around Edinburgh, and the country bumpkin in me loves how close we are to the wilderness of the Pentlands.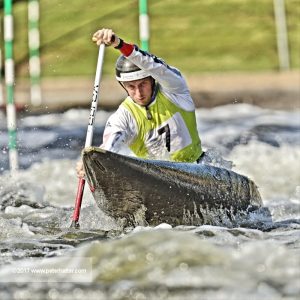 My first research project will be exploring how exercise influences cognitive mechanisms that are considered important for functioning mental health. A driving force for the research is that full time athletes will suffer from mental health difficulties at a similar rate to the public, despite the reported benefits of exercise to mental health (and the rate increases for retired athletes like myself, who also struggle to identify as "mere mortals"). This indicates that the relationship between exercise and mental health has nuances that requires further understanding. I will be exploring factors such as the frequency of exercise, location of exercise and the nature of the sport which an individual participates in, and how these influence cognitive processes that underpin mental health. My hope is that the research can be used to guide a more informed approach to exercise based therapy, and to help athletes protect their current and future mental health as well as aiding in performance. My years of involvement in sport have given me so much to be grateful for, and I hope this research can provide something back to the wonderful community of athletes, coaches, volunteers, and service providers I was fortunate enough to spend my time with.

P.S- You can find more about him on Wikipedia.
Share