This academic year of 2018/19, as a group of six PGR reps, we have worked on different projects aiming to enhance the community of the postgraduate students. We wanted to enhance student connection in our diverse community of different personalities and backgrounds as well as to expand our relationship with other schools and departments within the university.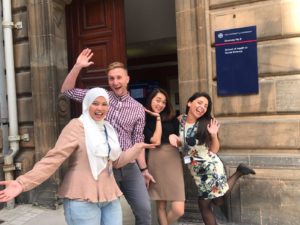 One of the first things that we did was create a community board in the social area where we put up pictures of our colleagues with their subject area and name. Since it's hard to know and talk to everyone in the community, we believe that this is a good way for us all to get to know each other a little bit better. Throughout this year, we ran various new activities such as creating a reading group, karaoke nights, creative Mondays (a friendly setting where our colleagues can gather and create arts, music, paintings, or simply to have a good chat with one another). We wanted to have a variety of choices so that everyone could choose something for themselves.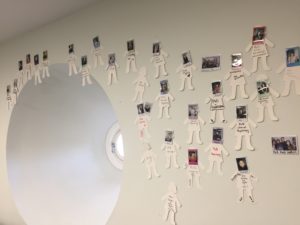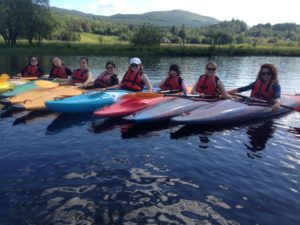 Among the events organised by our rep team, the event most participated in this year was probably the working lunch. We wanted to use it as a space for us to get to know each other, share and create ideas (and most importantly, enjoy some coffee and cakes). As a team, we successfully secured funding to organise a writing retreat at the Firbush centre for 16 colleagues. This turned out to be a great event and we had lots of positive feedback. We hope that future reps will continue to explore different sources of funding so we can bring more events like this to our community. We also acquired internal funding to paint a mural at our office however, this idea has not been executed this year.  As future reps start in September, this could be a great start for the new team to enhance the strength of our community.
If you are thinking of becoming a rep next year and still haven't decided yet, let these thoughts from the current PGR reps convince you!
Azwa

:

My experience as a PGR rep really showed me the value of teamwork. It was amazing how we worked to each other's strengths and supported each other through the challenges of managing events and representing the PGR community. My role as a rep fell alongside my role as a tutor, the third year of my full-time PhD studies and my job as a research assistant. I think juggling multiple roles like this enhanced my time management skills. I encourage other PGRs to step forward as a rep, no matter how busy, as this role teaches time management and relationship building skills. My understanding of how the School works as a whole and how they put students at the centre of what they do, came full circle during my time as a rep.
This role came with its challenges, as does any leadership position, but I felt approaching these challenges as a team moved us forward effectively. This experience also opened me up to the importance of speaking up as a minority to better the quality of all student experiences. For example, my representation as part of the Muslim minority resulted in the Firbush writing retreat being held slightly later in the year after the fasting month of Ramadan. This enabled students of the Muslim minority to participate in the writing retreat and I hope this inclusion and celebration of diversity continues at the School of Health in Social Science.  
Community is a process of doing, as well as being; by being involved in organising, supporting and participating in community activities I have enjoyed continuing to strengthen our PGR community. I have been part of the PGR team over the last academic year and have enjoyed learning each other's strengths and working together to achieve what we set out to do. Working with my colleagues is fantastic – and meeting people from the different parts of the School. I've learnt so much about how the School, College and University work which has helped give context to things going on around the School. The School of Health is incredibly supportive of the reps, they help with guiding us to funding opportunities to organise activities and events. The role also gives opportunities to represent the School at events, meetings and to meet visitors.  

Being a student rep has been a very enjoyable and memorable experience for my second year. Working closely with other reps as a team has enabled us to share experiences, learn from each other's strengths and improve our skills in order to achieve our goals. I'm very proud of what we were able to achieve over the last year as a team (e.g. the PGR annual conference, Firbush writing retreat, and other weekly activities throughout the year). I strongly encourage other students to take on the role next year and if you do become one of the reps, don't be afraid to come up with new ideas and opinions as you always have a great team supporting you!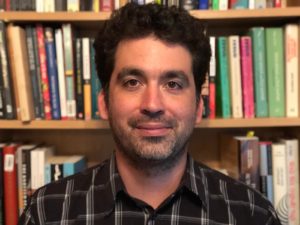 I am happy that the original rep team convinced me to join. Part of the goals of the team was to represent the whole community, therefore they asked for participation from subject areas that usually did not have reps (like Counselling and the Health in Social Science program). This spirit of cooperation was part of all of the work we did together, and I always felt part of a project with meaning and I feel the counselling "style" was more present than before in the different activities we organised. It was a good learning experience in many regards, from seeing how the School works to share with amazing colleagues this process. I felt as if I was going out of a bubble and learning from others their different styles and strengths.   
The PGR-reps team:
We truly believe that being a Rep is a great experience and we would hope that you want to be a part of the team that is going to make a real difference to the PGR students in our community. 🙂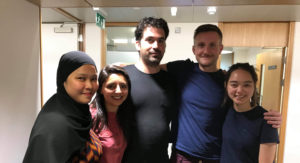 Sincerely,
Your PGR reps
Khairatul Azwa Binti Mohd Shamsuddin is a 3rd year PhD researcher in Nursing Studies. Her research aims to gain a theoretical understanding of the role of empowerment in nurses' research utilization, including the impact of related contextual factors.
Jamie Smith is a 2nd year PhD researcher in Nursing Studies. His research aims to navigate nurse work by understanding the conditions of possibility for nurses working in Scotland.
Huong Le is a 2nd year PhD researcher in Clinical Psychology. Her research explores the relationship between attachment, emotion regulation, and depression across cultures: The case between Vietnam and Scotland.
Gabriel Santibanez Soler is a 2nd year PhD researcher in Counselling Studies. The main focus of his research is to create the concept of 'transitionality', which refers to a place in-between the personal, collective and material.
Lissette Aviles Reinoso is a 3rd year PhD researcher in Nursing Studies. Her research continues the understanding of the organ donation process but focus on the approaching families process for organ donation consent through a constructivist grounded theory study.
Valeria Lembo is a 1st year PhD researcher in the department of Health in Social Science. Her research topic is 'Arts and dementia: an ethnography.'
Share