Representing a diverse learning community in the School of Health in Social Science
In this post, the Postgraduate Representatives (2017-2018) at the School of Health in Social Science share their contributions towards organising events by integrating social and academic activities to engender a sense of belonging in a diverse learning community on campus…
With a culturally and academically diverse postgraduate community, it was important and challenging to organise events that could be of interest to everyone. Recognising this as a team of five postgraduate research students (PGR) representatives, we organised intellectually stimulating events focusing on the academic, social and wellbeing development of our diverse PGR learning community.
We kicked off the year with an event titled, "PhD is a Rollercoaster". The Ted-Talk Mental Brakes to Avoid Mental Breaks by Professor Steven Hayes was played, followed by a good-spirited discussion. We explored the theoretical concept of cognitive fusion (i.e. the psychological process by which thoughts regulate our behaviour) and how this can create a psychological struggle (e.g., a PhD student may have the thought "I'm not smart enough", and not put themselves forward to teach, write for publication, or present at conferences). This talk encouraged using mindfulness-based strategies to just notice thoughts as thoughts, giving your mind a name, and attuning to thought repetition as a way to "defuse" from thoughts. For this event, we wanted to acknowledge the PhD journey as challenging both professionally and personally. We also wanted to give new PGRs some useful psychological tools that they could use if they were overwhelmed, as well as to learn useful coping strategies from experienced PGRs.
To meet PGRs' academic needs, we organised discussion-based workshops to reach both quantitative and qualitative researchers. In particular, the Ethics event was well-attended and well-received where Dr Angus MacBeth (Lecturer in Clinical Psychology) provided students with a better understanding of ethical principles and application procedures. Moreover, the two workshops in NVivo and MPlus, led by Marshall Dozier (Academic Liaison Librarian) and Dr Yue Yumeng (Lecturer in Human Resource Management) respectively, aimed to help our colleagues get familiar with different models, software and analyses. We also held a methodology-based seminar – the grounded theory workshop – run by Dr Ethel Quayle (Senior Lecturer in Clinical Psychology) and Dr Susanne Kean (Lecturer in Nursing Studies).
Alongside academic activities, we organised a series of events to enhance PGRs' wellbeing and encourage teambuilding. As social events, we organised birthday celebrations with the TED-Talk events each month, and a BBQ was organised in the Meadows. For health and wellbeing, we arranged a workshop "Desk-Health and Exercises", which was led by the physiotherapist Colin Nash, and regular yoga sessions with a licensed yoga instructor (June Adamson) were available to PGRs. We also invited Dr Karen Goodall (Lecturer in Clinical Psychology) to provide a workshop around self-regulation in PhD students.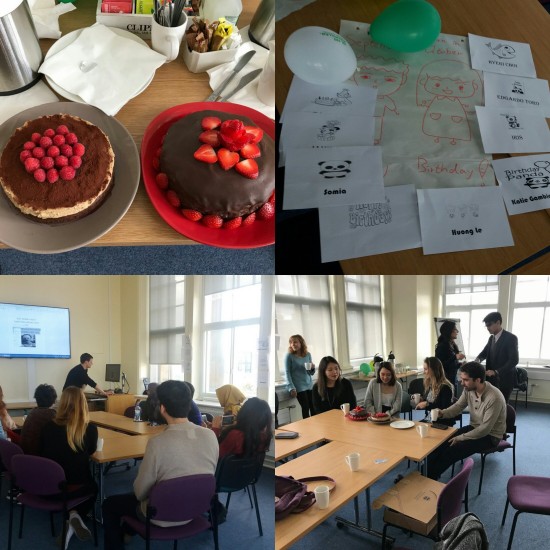 To end the academic year, we organised a PGR Conference where PGRs had the opportunity to present their research in a comfortable and supportive academic environment, bringing together students and staff. Our keynote speaker, Prof Aziz Sheikh (Chair of Primary Care Research and Development, Director of Usher institute), delivered an inspiring talk on "Developing a National Learning Health System", followed by very engaging talks from Prof Charlotte Clarke (Head of the School of Health in Social Science) and Dr Fiona Cuthill (Lecturer in Nursing Studies).
Finally, in a post-conference social, we celebrated our achievements in 2017-2018 as a community.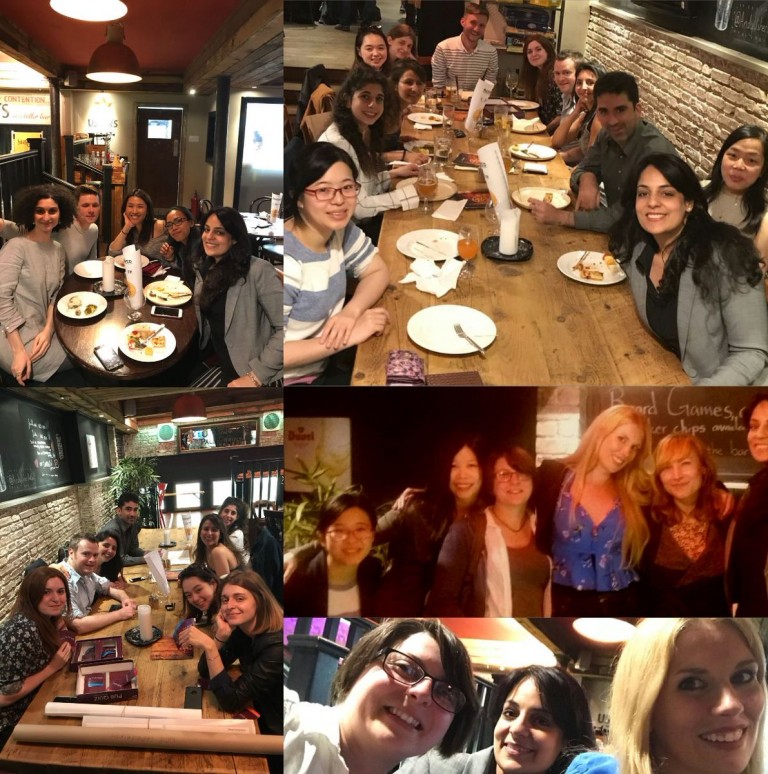 All in all, we really strived to create a fantastic working culture and to provide a broader scope for PGRs' personal, academic and professional development by encouraging inclusion and incorporating innovative learning practices for a diverse learning community.
(This post was originally published on the Teaching Matters blog)
The PGR Reps (and authors of this blog) for 2017-2018 in our School were:
Somia Imran, Shaun Fisher, Anny Chen, Iris Szu-Szu Ho and Kiyoshi Nasir Bhuiyan
Share