Last Saturday, on 10th October, we commemorated 'World Mental Health Day'!
World Mental Health Day is the international day to acknowledging the importance of mental health, and the theme for this year was 'mental health for all'. This day aims to raise awareness and fight stigma and discrimination associated with mental health by reminding us that everyone and anyone can at some point in their lives face similar challenges and no one is alone in their experiences. After all, everyone should aim to maintain their mental health the same way they do with their physical health. It's everyone's business!
Mental Health Day is slowly, yet surely gaining importance. But this year, 2020, mental health is incredibly important. This year, the world was hit with an international pandemic that forced (and is still causing) everyone to stay indoors, possibly alienating individuals from their support systems and impacting daily routines. Governments are managing the best they can throughout the pandemic, and by doing so, leaving the rest of us confused about what to do.
Can we go out? Are we allowed to travel? What rules do we need to follow and how? Many of us may feel unsure of handling so many uncertainties.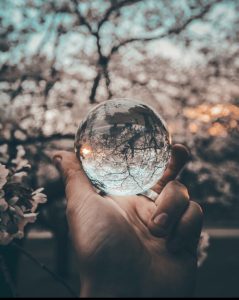 Throughout these troublesome months, we have experienced various states of mental health associated with national infection control and prevention guidelines. Even nations that usually do not acknowledge the importance of mental health in people's lives have now started to do so! Researchers and global organisations are beginning to spread the word about the impact of COVID-19 on individuals experiencing various existing or onset mental health conditions during these trying times.
Along with various organisations such as the World Health Organisation (WHO), Mental Health Foundation and Mind organised a series of talks and activities for people to get involved this 10th October.  Mind estimates that "According to our research with over 16,000 people we know that more than half of adults (60%) and over two-thirds of young people (68%) said their mental health got worse during lockdown" (https://northkentmind.co.uk/world-mental-health-day). Many similar organisations are making available resources and tips to improve one's mental health. The WHO is going to be hosting the "global online advocacy event on mental health."  Named the: "Big Event for Mental Health" (https://www.who.int/news-room/events/detail/2020/10/10/default-calendar/the-big-event-for-mental-health).
Students mental health:
The world went into lockdown in 2020. The restaurants, cafes, shops, schools, office jobs, and our way of life as we've known went indoors. Not only indoors, but in some cases, we got separated from the people who we care about the most, our families. Many of us could not see our grandparents or other family members due to the COVID-19 lockdown. Many of us were lucky enough to join them after air travel restrictions got better, but 10 months into this pandemic and no sign of the, once upon time, normalcy.  All of us independently of background, experienced some sort of lockdown this year. Students had to adapt to the new normal. Studying from home, having classes online, taking online exams, and now adapting to the hybrid-teaching. Some classes are in person, whilst others online. International students had and have to make a decision. Go to campus and risk another possible lockdown or stay in their home countries. This is the dilemma the international students are currently debating.
But what about the postgraduate students?
How is everyone dealing with all of this? There has not been a lot of information on the matter. After speaking to some postgraduate students, some had to halt their research, others had to complete either their yearly reviews or VIVA from their living rooms. The situation suggests that everyone is trying to adapt to current ever-changing circumstances to the best of their ability during seemingly chaotic times.
There is a long way to go still, let's celebrate this 10th of October and remember that we are 'all in the same boat'. The following resources are working hard to make this time relatively easier for students:
https://www.time-to-change.org.uk/sites/default/files/TtC%20University%20Resource%20WMHD%20Final.pdf
https://ednightline.com/


---
Share